Hi ladies!

We all know that manners maketh men while fashion maketh women! Our personality is nearly always expressed through our dressing and what you don on could change your vibe completely. We're sure you've experienced that unexplained happiness and confidence boost when you put on your favourite apparels, or an exclamation of "that's so me!" when you spot an outfit to your liking. This is because the right outfit can serve as both armour and inspiration, and we're here to help you find your personal style that makes your heart sing!


Classic

Do you find yourself reaching out for timeless and functional styles? If so, you're a fan of simple, tailored wardrobe staples and all things minimalist! It's no surprise that you have refined taste as you're not jumping from fad to fad because you know what you want and like and stick to your own principles. Being dependable and practical is your charm, and we have just the right styles to match.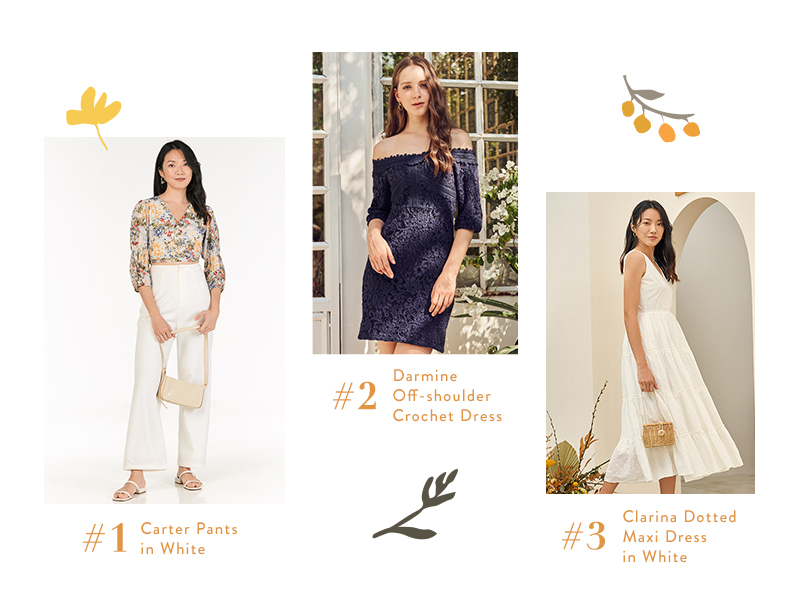 #1 Carter Pants in White #2 Darmine Off-shoulder Crochet Dress #3 Clarina Dotted Maxi Dress in White


Bold
Daring and with a penchant for adventure, you're always saying "yes" to loud and exciting things that put you in the spotlight. Never to shy away from attention, you love all things vibrant and striking because of your outgoing personality and need to stand out. Fear not as we have curated a series of our favourite prints and colourful hues to let you be the star of the show.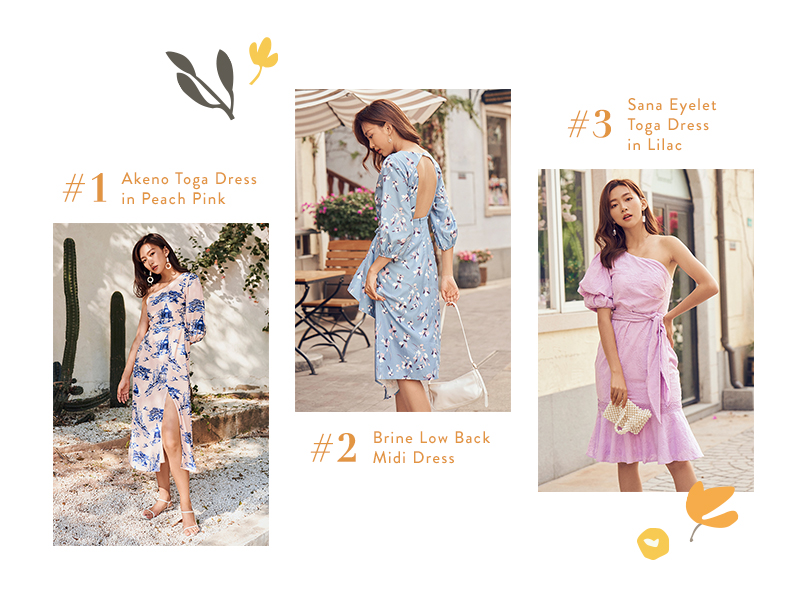 #1 Akeno Toga Dress in Peach Pink #2 Brine Low Back Midi Dress #3 Sana Eyelet Toga Dress in Lilac


Feminine

An attention to delicate details and all things girly! If you're the "princess" of the pack, you'll be in love with ruffles, lace and florals. You have a ladylike and gentle image which makes you popular with both ladies and gents! You also take the time to perfect your style as being dolled up makes you look and feel good. Take your pick from our selection of feminine threads below!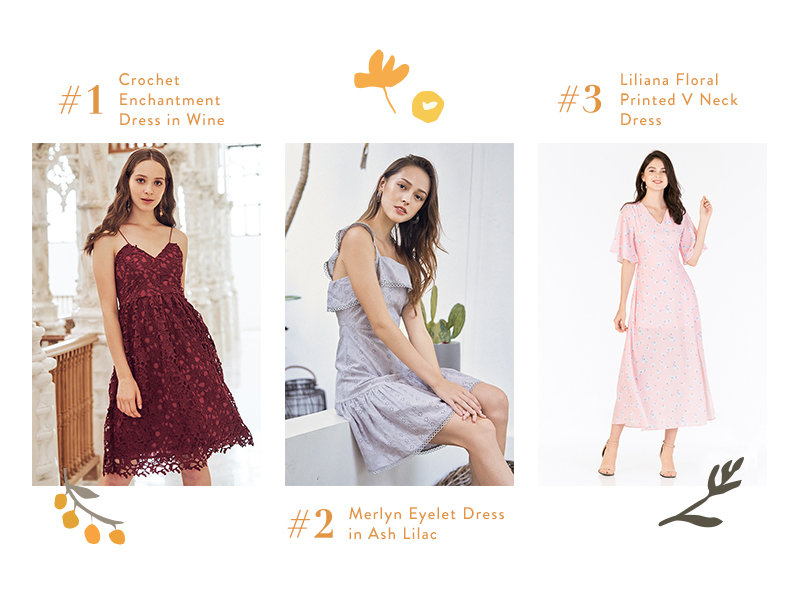 #1 Crochet Enchantment Dress in Wine #2 Merlyn Eyelet Dress in Ash Lilac #3 Liliana Floral Printed V Neck Dress


Natural

Your two favourite letters are probably "R" & "R" – rest and relax. Being comfortable and feeling your best is your priority when it comes to dressing and you're always on the lookout for the softest fabric available. You're also an avid fan of casual looks because they offer all-day comfort and just allow you to relax in your natural element! True enough, you're an easy-going person and don't pile on the make-up because you want to be authentic to who you are. Here are some numbers to let your true beauty shine through!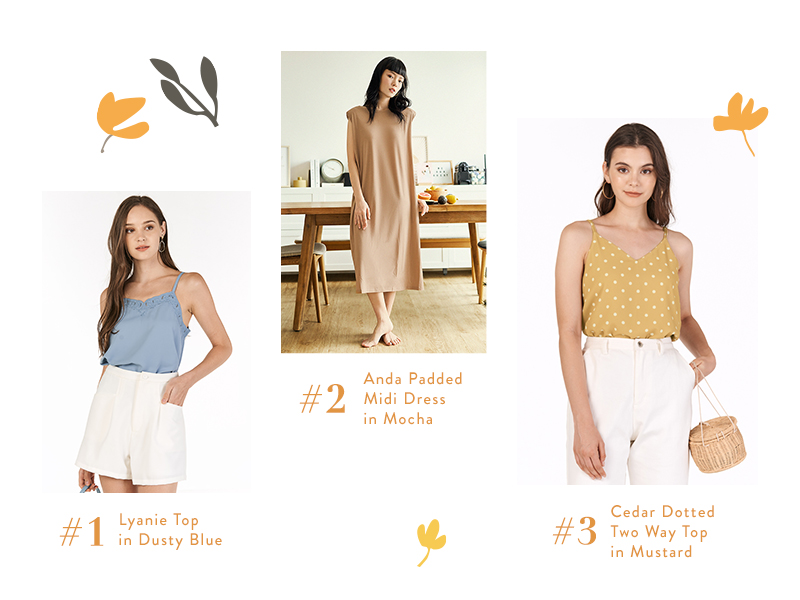 #1 Lyanie Top in Dusty Blue #2 Anda Padded Midi Dress in Mocha #3 Cedar Dotted Two Way Top in Mustard


Personal style expression is an important aspect of style and we hope you've managed to identify your own unique personality through our little guide.

Here's some more great news for you! If you would like to start curating your personal style, don't forget to use <SPRINGSALE> upon check-out to enjoy 10% off 1-2 items* and 20% off 3 or more items*.

Enjoy the same savings when you shop in stores with us today!
Start shopping here!

Terms & Conditions:
*Discount code has to be applied at checkout
*Applicable only for items under Spring Sale tab
*Offer is valid till 28 Feb, 2359h
*No exchanges / refunds allowed