Hello ladies,

With the ongoing pandemic, it wouldn't be an overstatement to say that we are currently living in an era of Zoom. Dressing up for our Zoom calls is definitely different from in-person meetings, but it's way easier and far more comfortable. Top tip that we are sure all of you have picked up during the WFH period would be to dress up top-ready!
While most of us have already adjusted to this new norm, we are still always on the lookout to find ways to save time at getting ready for the day and to squeeze in those few extra minutes of beauty sleep!
For this, we've narrowed down five work-from-home tops for you to look your best effortlessly.
Keep reading for the five tops you'll need to include to stay on top of your style game, literally and otherwise! ;)


1. Bayson Satin Two Way Top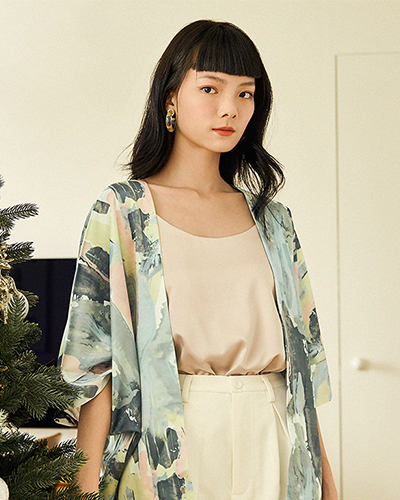 We love a good comfy basic and best still, a basic that has great mileage. That's everything that we love about Bayson! Our Bayson Satin Two Way Top allows you to look classy and put together within an instant.

With the wide variety of shades (Black, Cream, Champagne, Dusk Blue, Golden Mist, Lavender, Melon, Moss, Slate Rose & White) to pick from, this top is all about keeping things simple while retaining an understated charm. Of course, we aren't missing out on the two-way detail; you can choose between the two necklines; square or round.

From online meetings to post work-from-home and everything in between, this top fits it all.
When the pandemic situation gets better, you can also be sure that Bayson will continue to serve its function as you dress up to hit the streets!


2. Cooper Oversized Shirt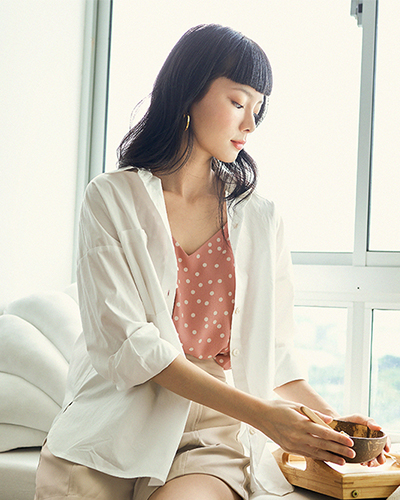 One can never go wrong with a crisp oversized shirt. They are comfortable and less restrictive in their movement. If you have that last-minute meeting, you can just throw it on as an outerwear or to wear it as a shirt. The styling options that you have for this is simply endless.

Check out our previous blog post here for different ways to style your Cooper Oversized Shirt!
Our Cooper Oversized Shirt comes in eight hues (Lilac, Maple, Mellow, Mocha, Pink, Sage, Sky & White), and quite frankly, we can't decide our favourite shade. We also think that 1 Cooper is never enough. Go on and indulge yourself in a couple of colours that will brighten up your day and at the same time, serve you well on different work meetings!

P.S. Our Cooper Oversized Shirt in White just got restocked online.
Don't miss the chance to get this versatile top!


3. Kyna Top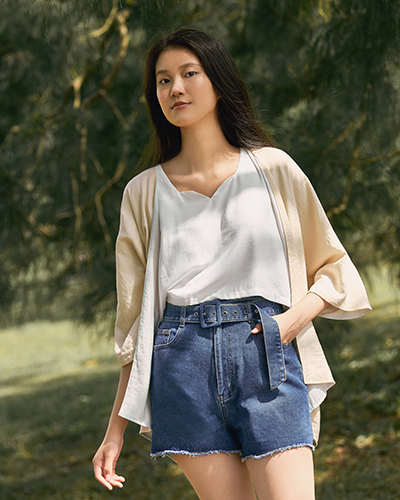 We know the recipe to a perfect top is one that is comfortable, presentable and totally lounge-worthy. Our Kyna Top fits the description and will be your next go-to top for your digital meetings!
Made of cotton polyester blend, the solid plain design also provides a style that you can easily mix and match with other items that you may already own in your wardrobe. Pair it with a denim bottom, printed bottom or your favourite sweatpants and it will all work out fine!

A unique detail of this top would be the neckline. Something a little different from your usual round, V-neck or square neckline. Definitely a conversation starter amongst your colleagues as you embark on one of your many Zoom calls!

Do keep a lookout as our Kyna Top will be launching online this Sunday (13/6), 8.30pm.
Gold members, you get early access at 8pm. ;)


4. Rayla Cropped Top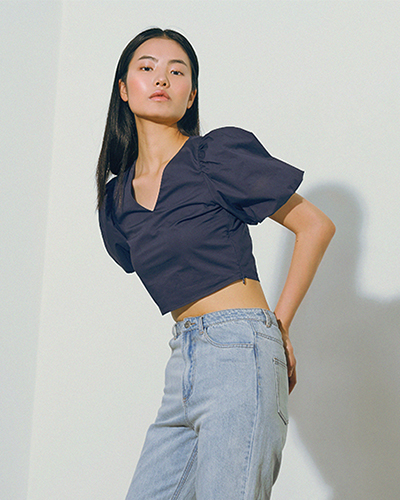 Start your day off with a refreshing look. Dramatic sleeves are a perfect way to show some personality from the waist up. If you're looking for a statement piece that is simple yet bold, you can include our Rayla Cropped Top in Navy in your wardrobe. The top is unlined so it's a great choice for this sweltering weather as we work at home!

Trust us when we say that this puffed-sleeved blouse should be added into your basket pronto. Your future self will thank you later.


5. Andee Tee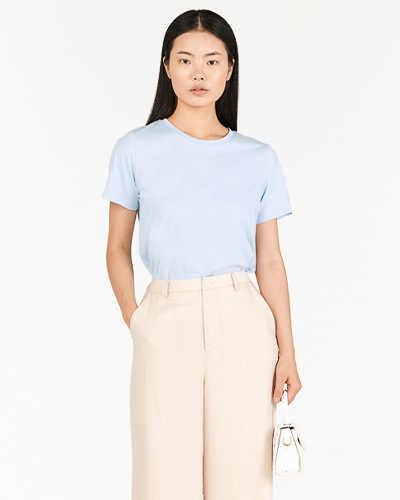 In a rush to log on in the morning? Pop on our Andee Tee that's designed to be both lightweight and functional for your everyday wear.
This basic tee has been a favourite amongst you and it is no wonder why. Versatility aside, it is also available at a pocket-friendly price (available at only $19.90!). Our Andee Tee also comes in a range of shades (Black, Buttermilk, Raspberry, Sage, Sky & White) for you to choose from so pick the shades that speak your style.

Have your share of fun experimenting with the different looks that you can achieve with this basic tee.
We guarantee that you'll be looking good AND feeling good in this! :)

We hope that this article inspires you to look and feel your best as we continue to embrace the new norm of working from home and scheduling virtual meetings into our day. By maintaining some semblance of a routine like choosing to get dressed at the start of the day, it will help us to feel refreshed and energised to start a new day.
--

Don't forget to tag us on Instagram (@theclosetlover, @theclosetlover.malaysia, #tclootd) so that we can also catch some inspo from your WFH styles!