Pastel colours have recently been in trend and we're joining in the bandwagon into this colour myriad. To many, pastel colours can sometimes seem overly dull since they're not as vibrant as others but when styled the right way, you'll be able to look chic and stylish with these pops of colour. In today's blog, we show you the many tips and tricks to style our pastel favourites!


Style Tip #1: Wear Your Pastels As A Print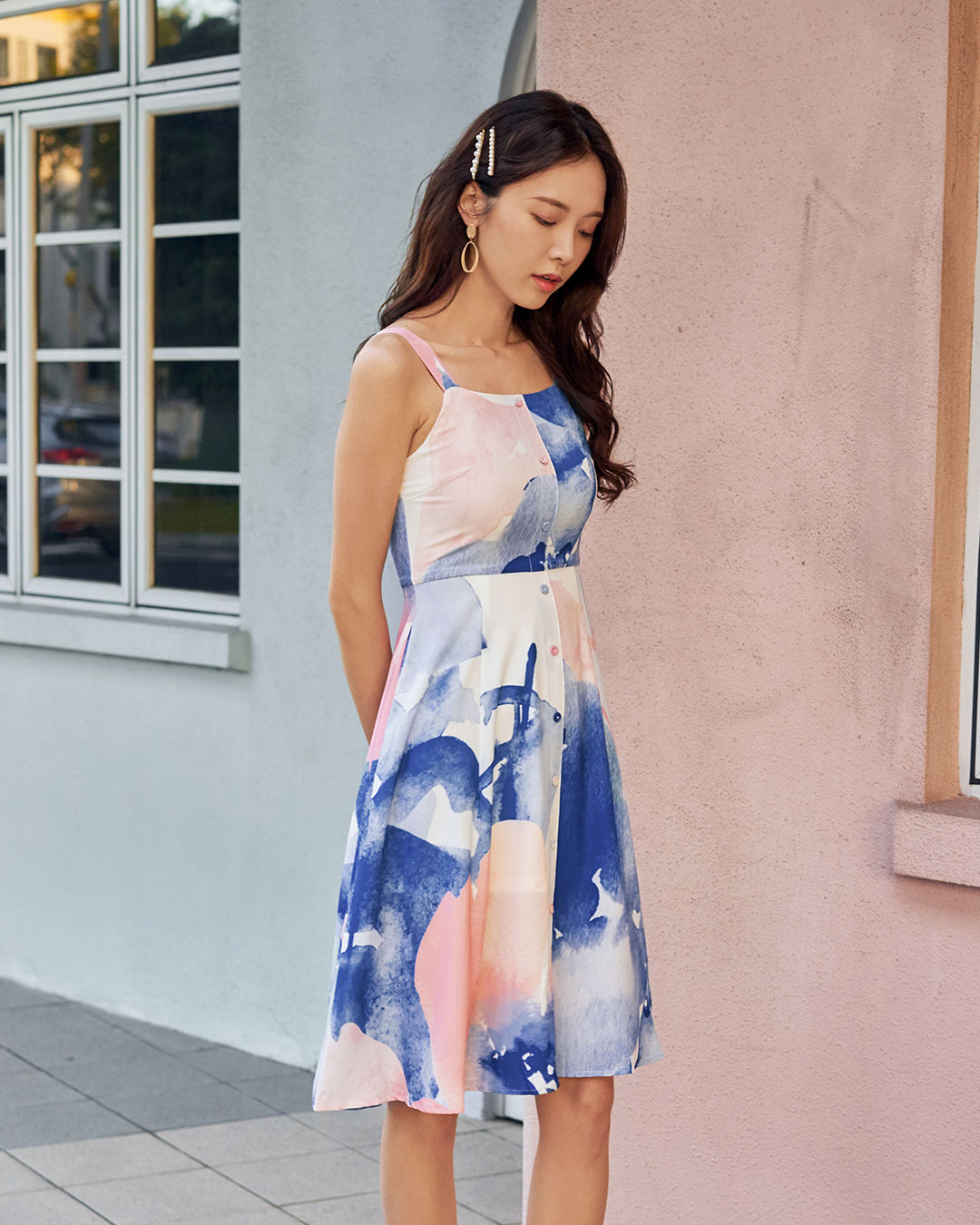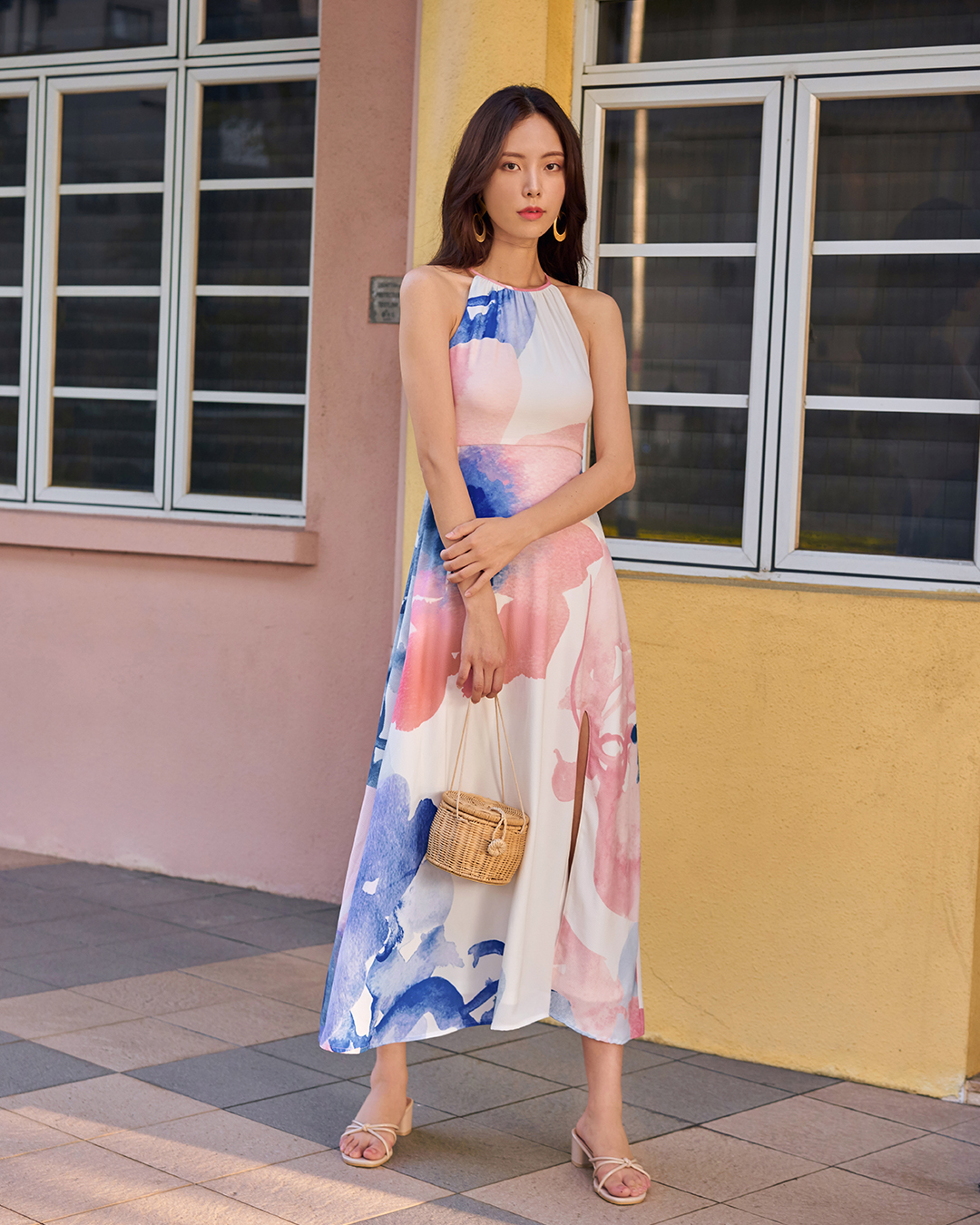 The simplest way to wear your pastels is to wear it as a print - It's possibly the most fuss-free way to style up your pastels in your wardrobe. For all you ladies who love that bit of colour in your look, we've got our gorgeous Annice Watercolour Midi Dress and Annice Warecolour Maxi Dress! This particular print features a mix of pastel blues and pastel pinks on a white base. As an overall look, our Annice watercolour print definitely gives off a flowy and soft effect and will be just what you need for a sweet getup on your off-duty days!

As a print, the pastel colours of our Annice watercolour print is not overly overwhelming since the different colours are mixed into each other very subtly like an ombre of sorts. The dashes of darker blues also help the print stand out a little more and gives it the balance it needs against the otherwise softer and lighter colours. Our Annice watercolour print is definitely unique for its colours more than anything else, and it's going to be your next wardrobe coloured must-have!


Style Tip #2: Pair Pastels With White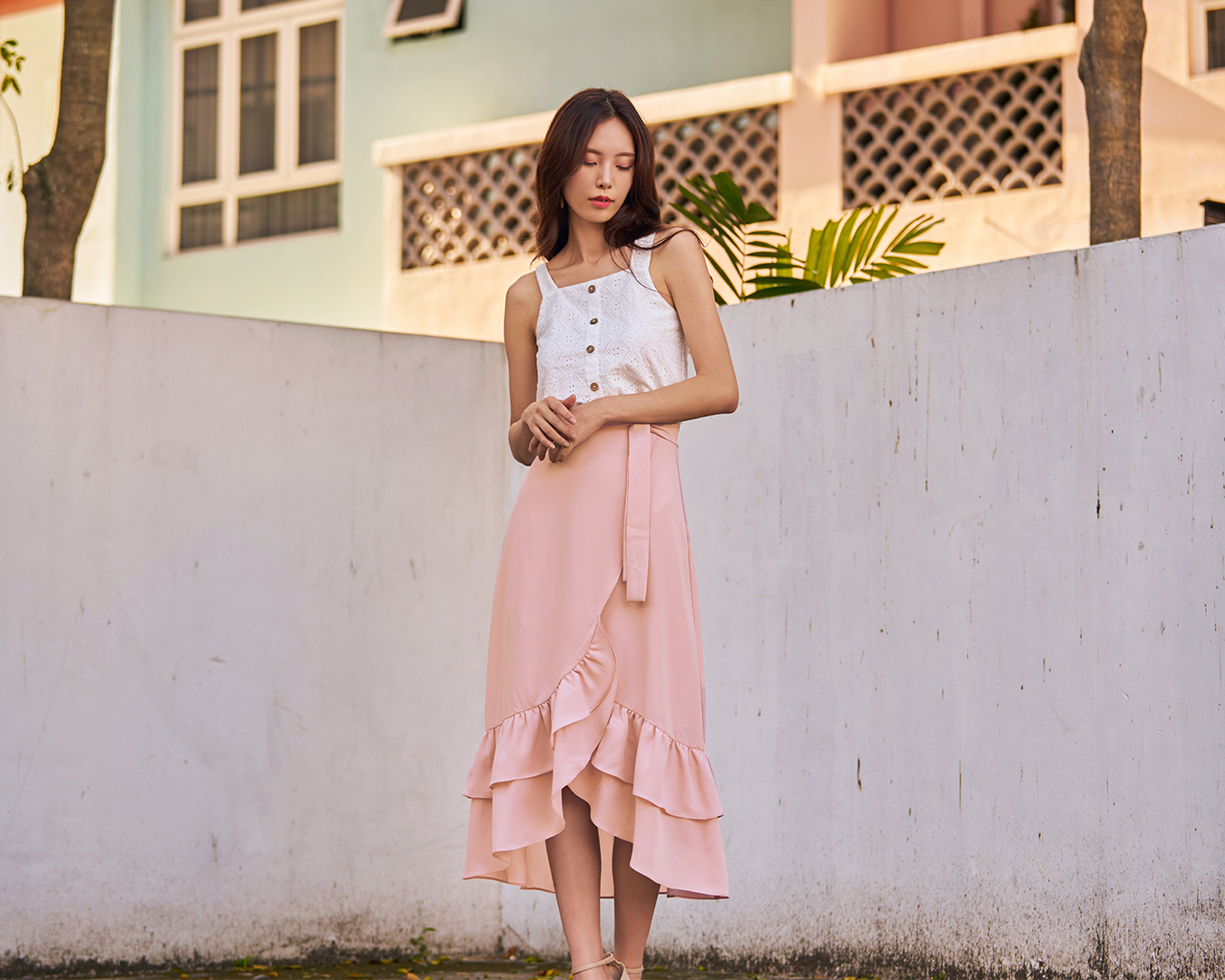 If wearing it as a print in itself is not your cup of tea, you can always choose to tone it down and pair your pastels with the all-classy and basic white! Here, we've paired our Alessia Midi Skirt in Pink with our Laurent Eyelet Top! Whites will be your best friend when it comes to styling it with other pastel shades and hues. The white will also give a good balance for your outfit as it balances out the pastels and will bring you a simpler and more put together look!

Our Alessia Midi Skirt is one of our favourites and bestsellers over time! It's definitely one of the top numbers that you love and we've brought it back in more colours! We'd designed it first only in Dandelion and Spring Mint this time last year and had opened quite a few backorders at your request since then. One year on and we've decided to bring it back in two new colours: Pink and Powder Blue! Together with these two pastel picks, we'd brought the original store-exclusive Black to our online store as well - You'll now be able to shop all these colours on our website here.

Going back to pastels, we've decided to pair the Alessia Midi Skirt in Pink with our Laurent Eyelet Top just because we felt that the eyelet details of the top really matches with the overall feminine vibes of the pastel pink. The ruffled details in the skirt is definitely also a great addition to the look! You can never grow wrong with white; Simply pair any pastel shade with white and you'd be good to go!


Style Tip #3: It's All About Complementary Pairings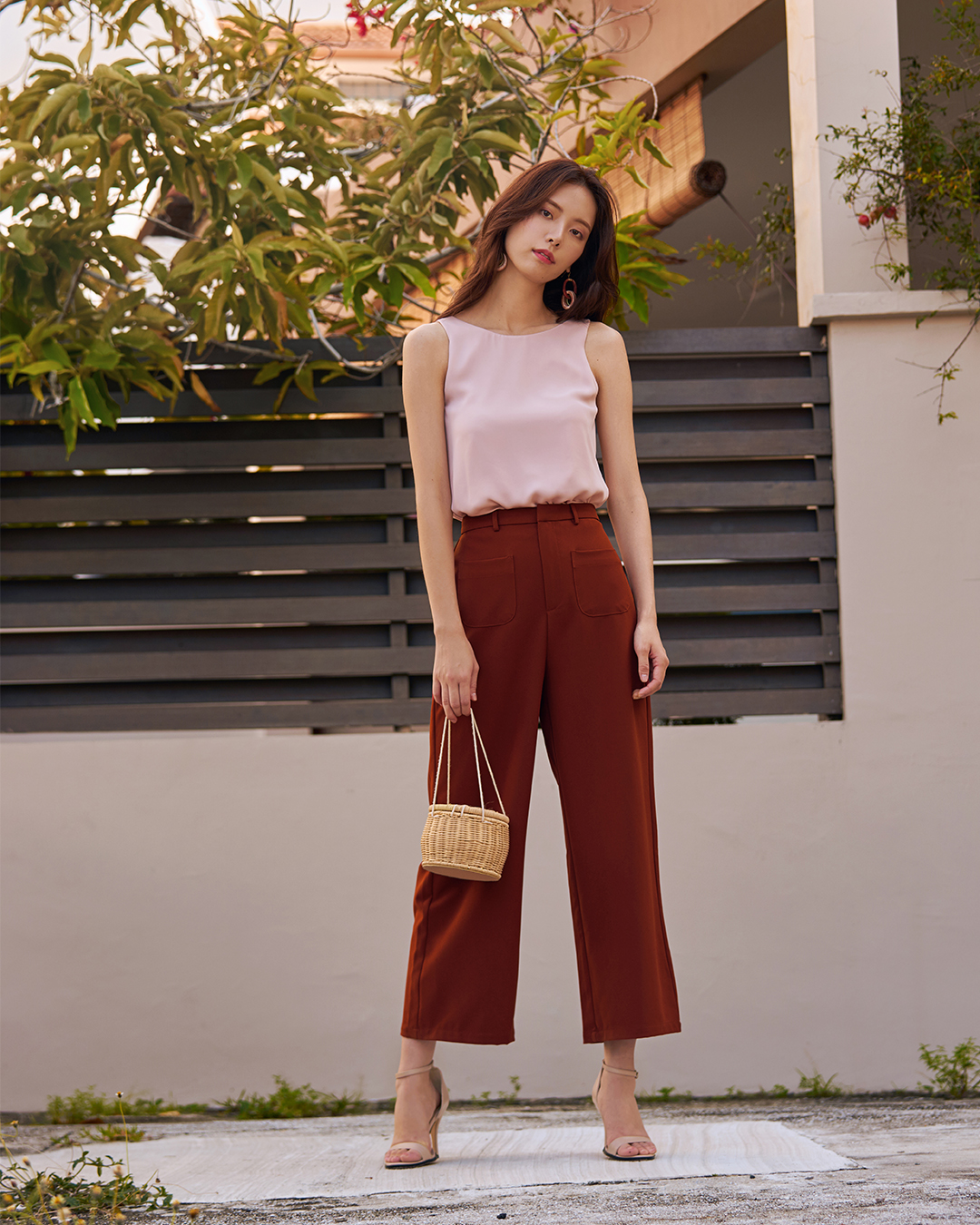 Other than whites, you can also choose to pair your pastel shades with its complementary colours. For example, we've decided to pair our Annett Two Way Top in Pink with our Raleena Pocket Pants in Rust. Here, the warm hues of the pink and rust really complement each other - They're both in the same colour palette, with the rust only a few shades darker than the pink.

Pairing your pastels with complementary colours will definitely put you in trend this season with colourblocking hues and block colours! Whether it's red and pink or dusty blue with navy or any other colourblock variation, the options are endless and you're sure to stand out in this vibrant look.


Style Tip #4: Put It On Some Florals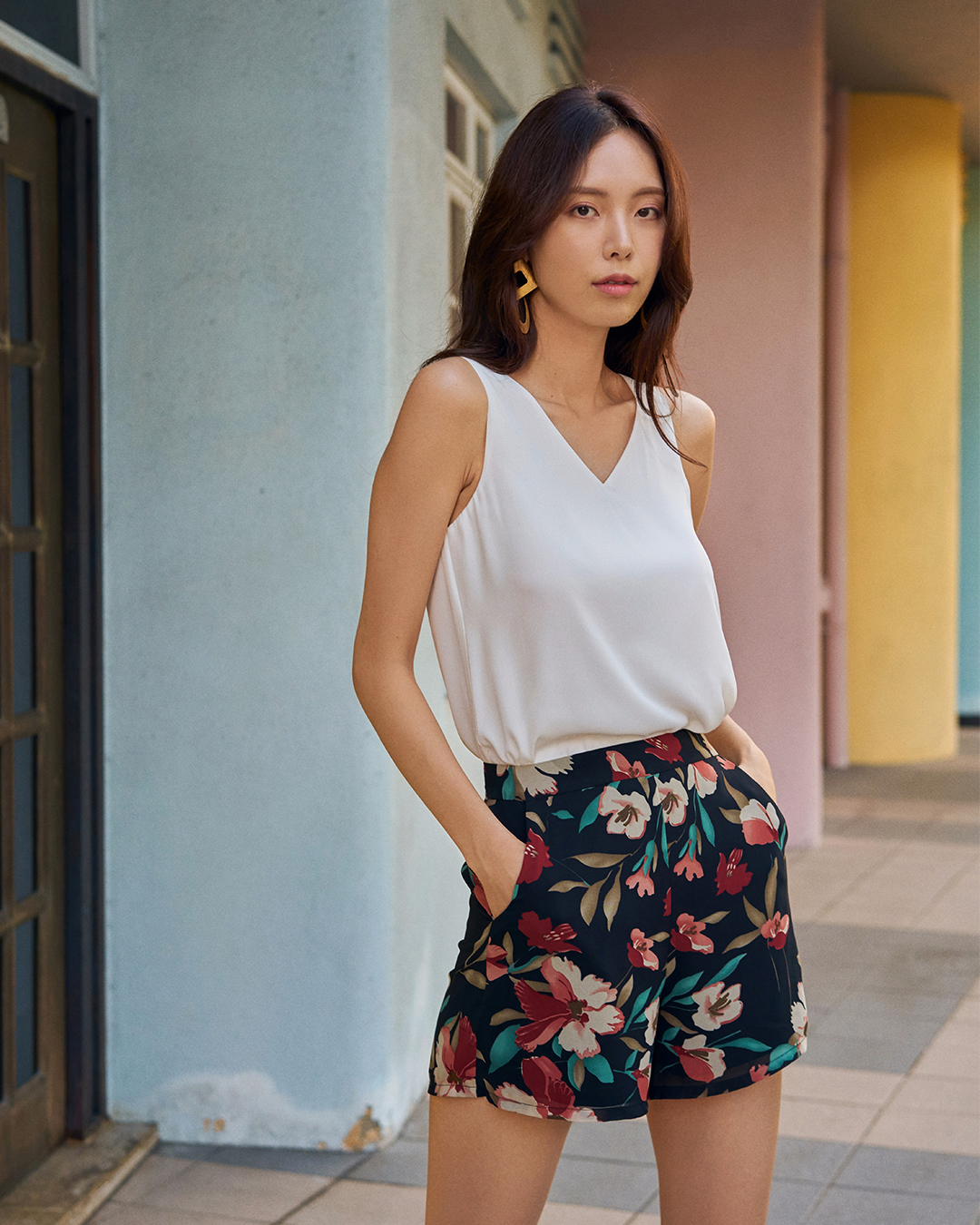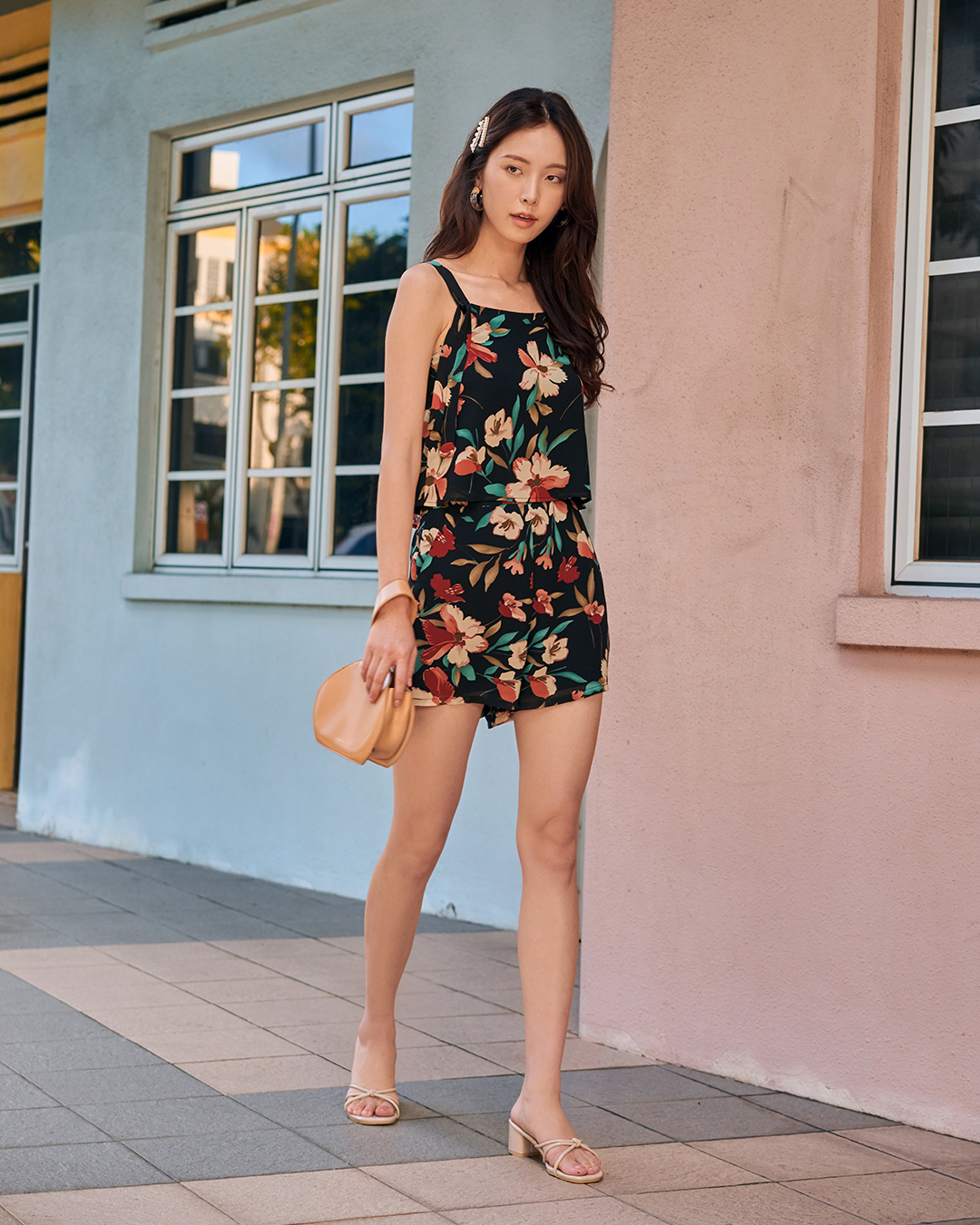 There's nothing better than pastels and florals! If you're a girly girl and you love all things sweet and feminine, wearing your favourite pastel shades as a floral print will definitely be just the perfect look for you to go for. Introducing our Raylyn Floral Printed Top and Raylyn Floral Printed Shorts! This co-ord features pastels on full blooms that isn't too overwhelming yet perfect for all floral lovers. Against the dark base, the florals stand out and are emphasised too!

Choose to wear this as a set or opt to wear them separately! You can also definitely choose to wear a solid hued pastel and pair it with one of our Raylyn floral printed items. Style up your overall look with your choice of accessories. Pick out a pastel colour of your choice from the florals and use that colour for your bags or accessories alike!

-

And there you have it: four easy tips that can help you style and wear your pastels well. Pastels do not need to be an intimidating category to style! Pastels are fun to play around with and they'll definitely add a pop of colour to your look especially if you're not one for more vibrant or bright colours. Share with us other tips you have to styling and wearing pastels - We'd love to hear from you!