Hello ladies!
It has been a while since we last did a TCL staff feature. We received an overwhelming response from you ladies the last time when we got you to share with us your most memorable retail store experience. That sparked off the inspiration for this post - our retail girls are always at the front end serving you ladies but we rarely do have the chance to hear from them.

Hence, we made this happen!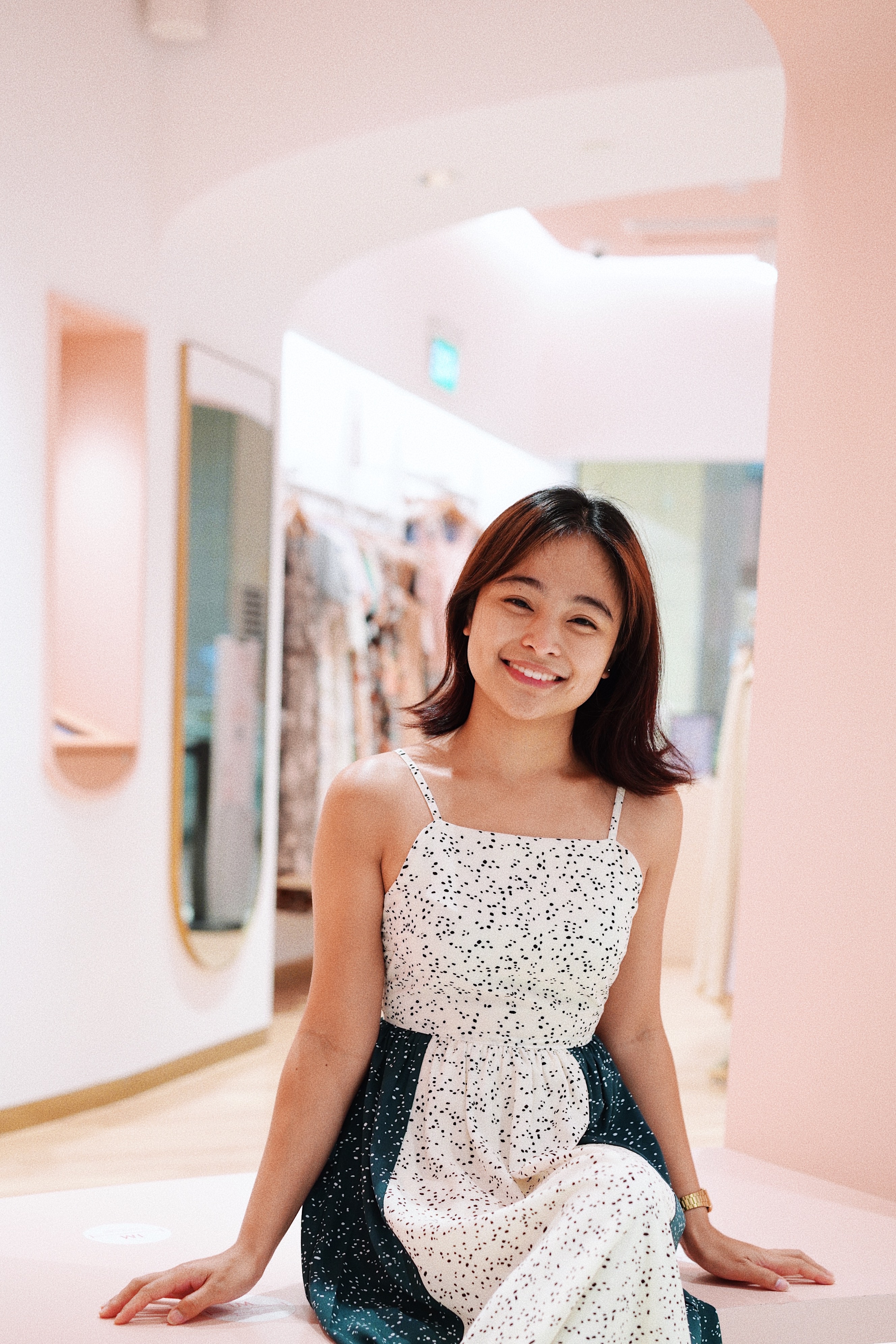 Today, we are featuring one of TCL's heroine, Sarah! You might've recognised her in stores with her bubbly personality and big cheerful smile when you pop by our stores. Many customers know her and love having her around when they shop our weekly new arrivals. Thus, we thought to have a quick session with her to learn more about the retail scene, what she does and how she manages to always remain so cheery and upbeat!

Without further ado, let's jump right into it!
--
Hi Sarah, thank you for taking time off for our feature!
Let's start off with an introduction - tell us all about yourself, what you do and how long you've been part of team TCL!
Hi everyone! My name is Sarah Jane but I'm usually known as Sarah in stores.
I've been with TCL for 2 years now as a retail assistant.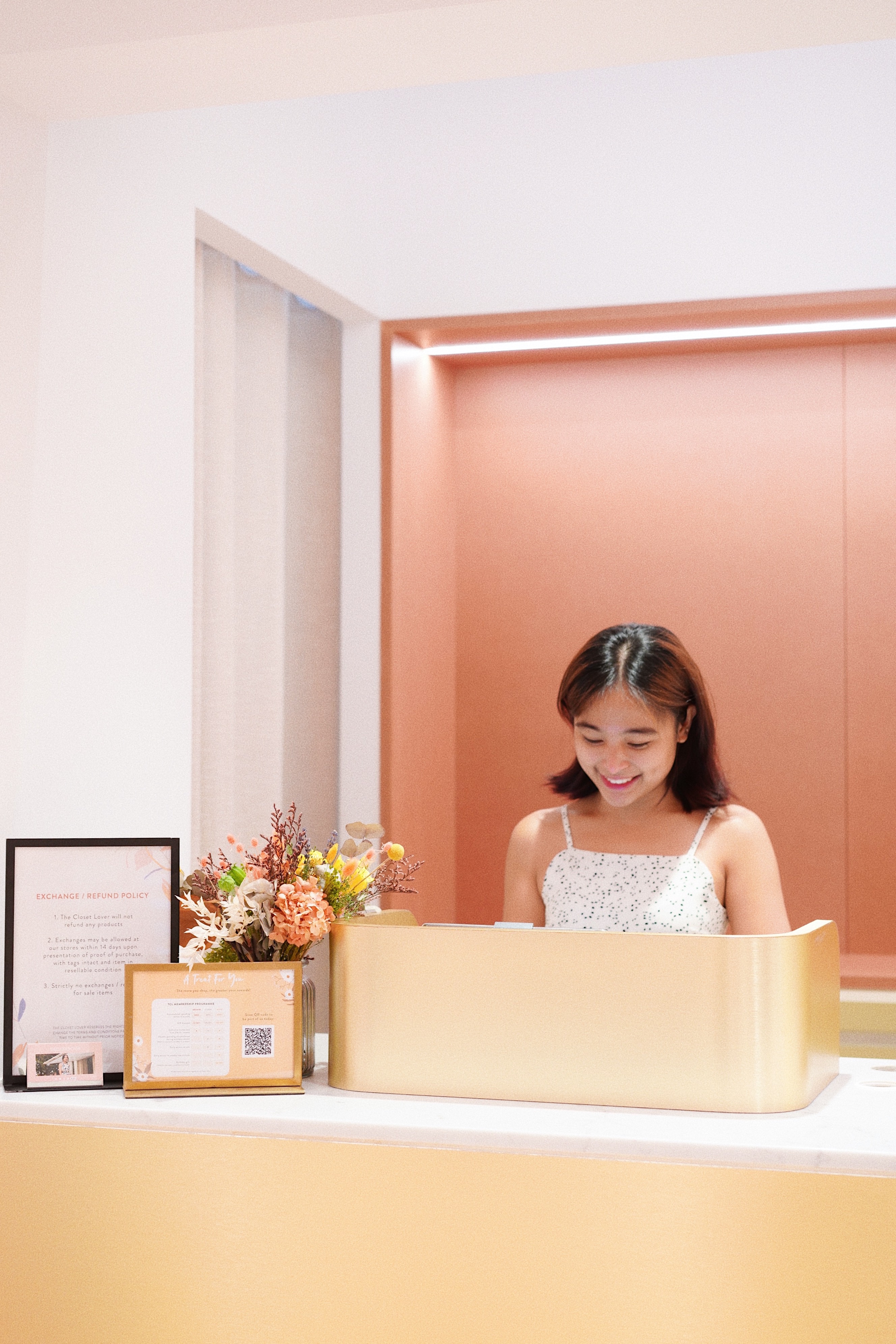 Oh wow, two years! That's really long.
Could you share with us how a regular workday is like for you?
A regular day at work for me would be starting my day with a quick run at 8am to freshen myself up. After the run, I'll usually check my schedule for the day and pick an outfit for work. If there's extra time in the morning, I'll also have my breakfast.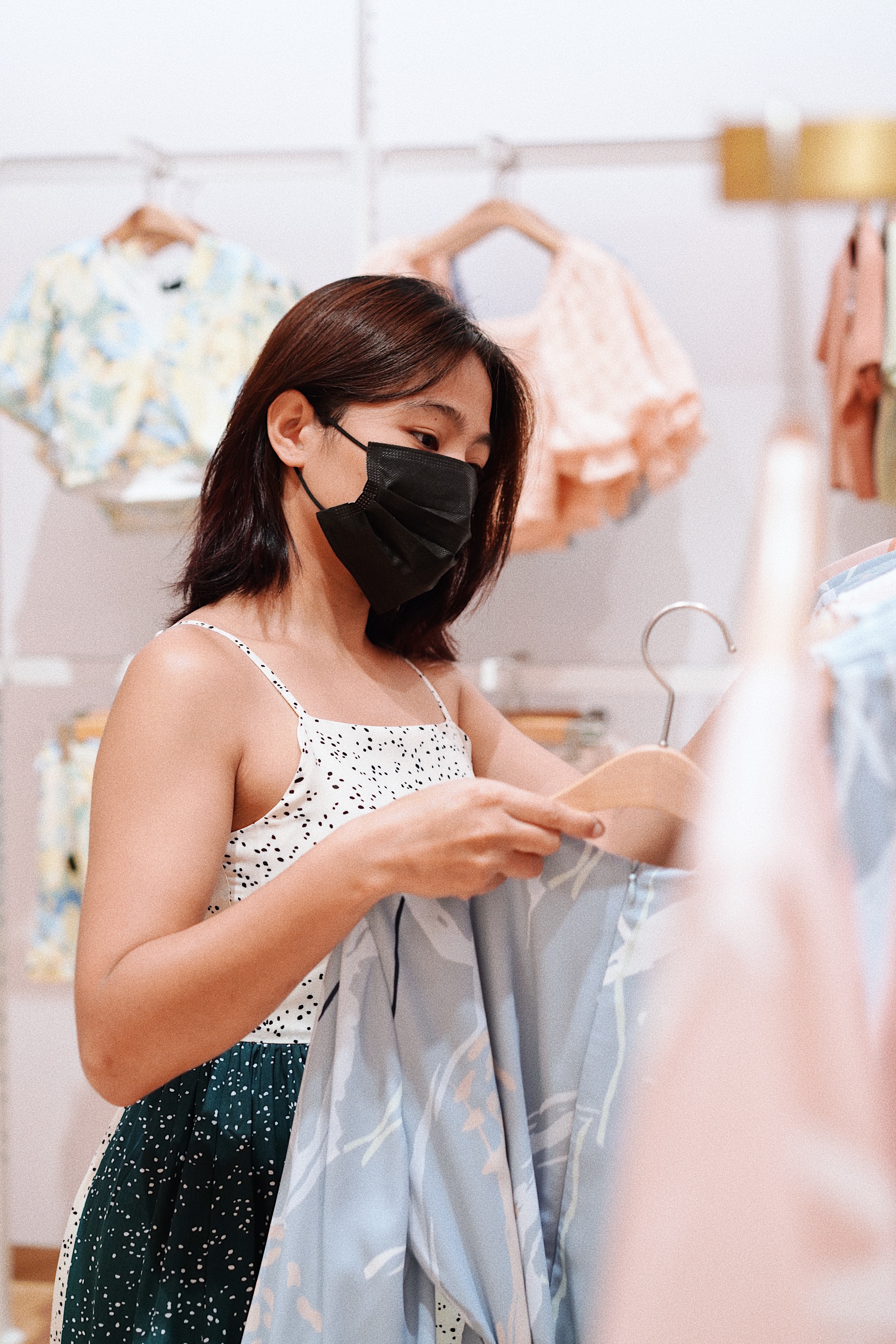 Since you have been working within the fashion industry for the past two years,
could you share with us what do you look out for in outfits when it comes to dressing up for work?
When it comes to choosing an outfit for work, I will always keep in mind outfits that are quick to wear and usually, that'd be a dress. I find dresses easy to wear because I don't have to worry much about finding another piece to pair it with, as I would have to with a top and bottom. I usually go for mid-length or maxi dresses because while we are at work, we need to move fast and dresses allow me to look effortlessly chic while allowing me to do my day-to-day tasks.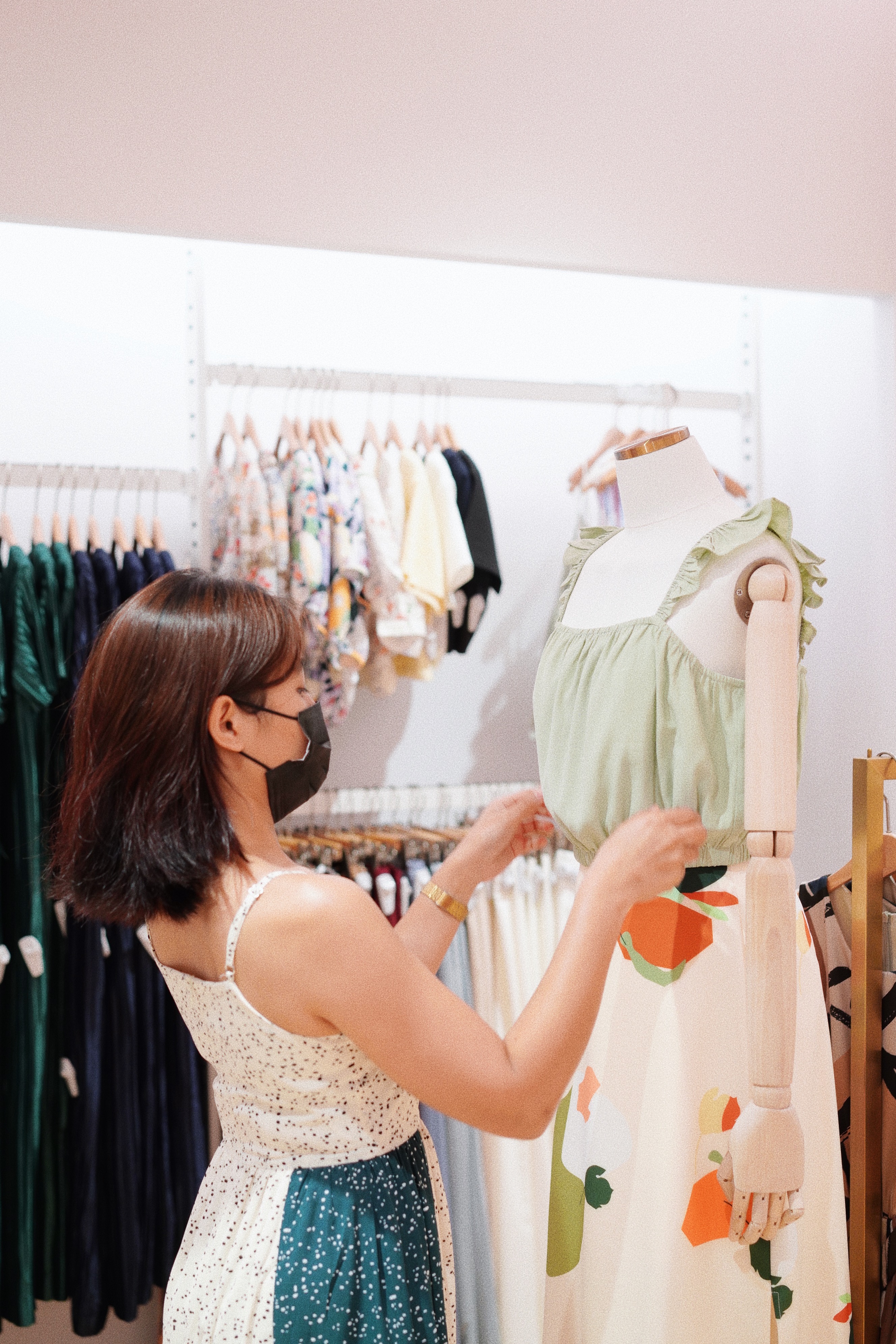 Could you share with us some of your TCL top favourites?
I have a lot of favourite TCL pieces but the one that I truly love the most would be the Esteria Floral Printed Midi Dress. It is one of TCL's classic pieces and it is still one of my favourites because it was the first item that I bought from TCL when I started working here. I remember the first time I ever laid eyes on this piece. I told myself that I will buy it with my first paycheque and I did. Just a little fun fact: It was also my birthday outfit because TCL had hired me during my birthday month as well so it holds a lot of sentimental value to me.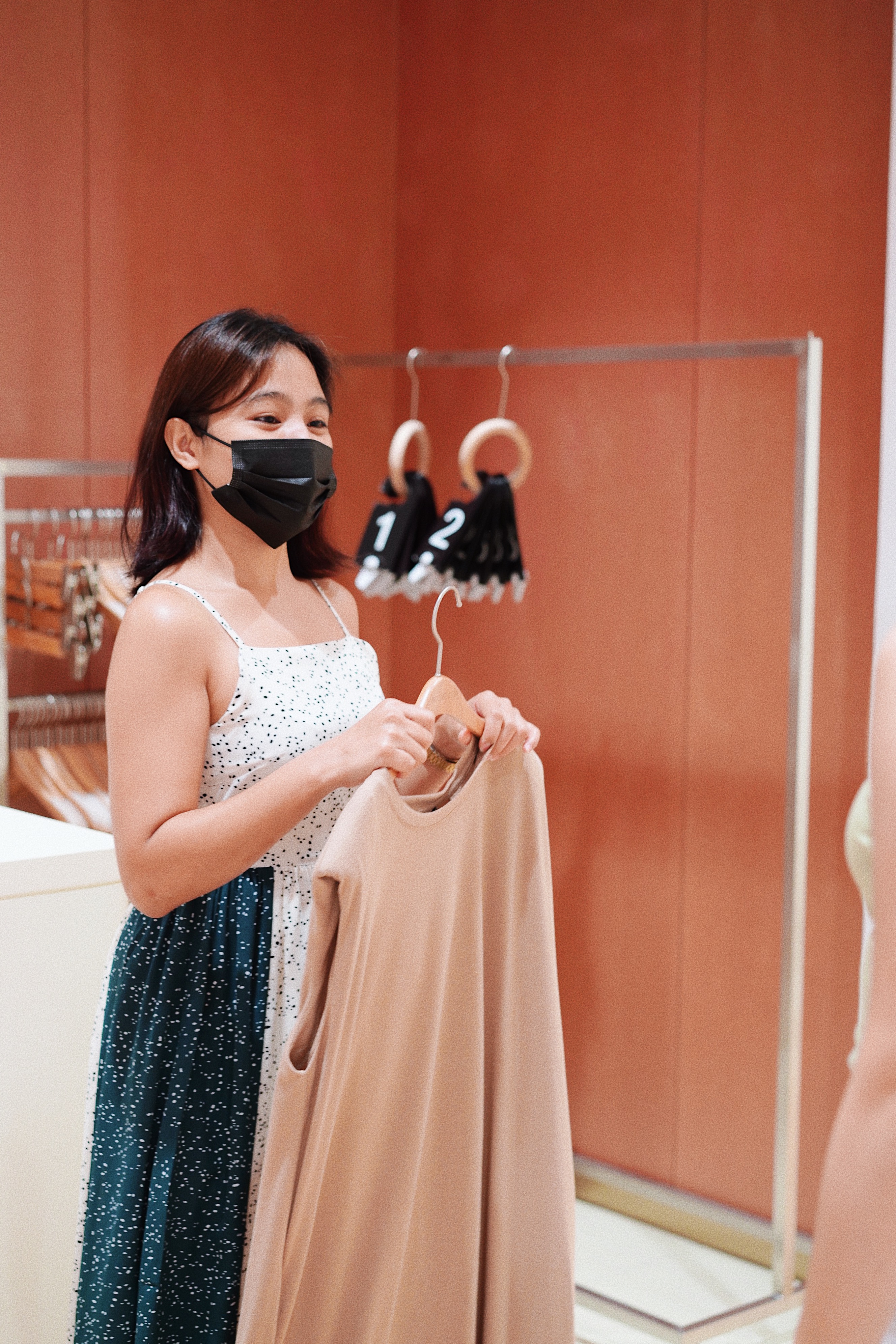 We know the retail scene is not all rosy and easy.
Can you share with us some of the tougher and unknown parts that have been challenging for you?
Indeed, working in the retail scene isn't a bed of roses. In the retail industry, you will have to be on your feet constantly and more often than not, you are required to stand and walk for more than 8 hours a day which can be quite challenging.
It is also important to keep our composure no matter how tired we may be feeling throughout the day, especially when it comes to serving customers. It may be challenging but it's definitely rewarding.


How do you remain so bubbly despite it all?
Could you share with us what motivates you to keep on going?
To put it simply - I love what I am doing and that is what motivates me to come to work every single day. I love interacting and connecting with people, whenever I have a conversation with them. I feel delighted every time I see a person happy because of my help and that is my reward. I firmly believe that what goes around comes around. If we put in love to everything we do, we will also receive the same.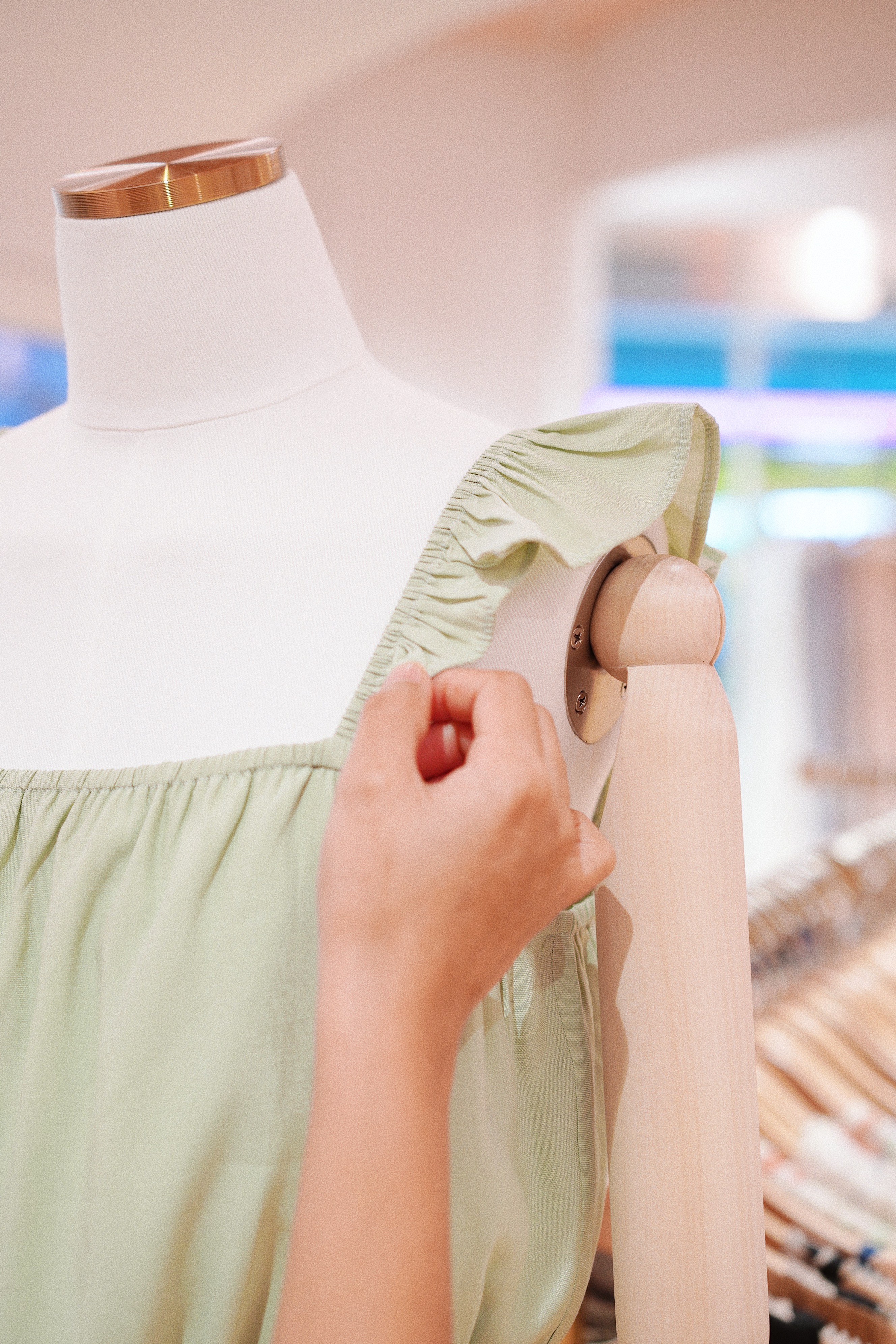 What is one memorable customer experience that you have had at work?
In retail, every day is a new experience for me. I feel that I'm part of our customers' milestones in life. One of the most memorable work experiences that I've had was when a customer was looking for an attire to wear to her granddaughter's graduation. She was very excited to accompany her granddaughter and was looking for the perfect outfit to wear. I was assisting her by taking photos of the different outfits she was trying on and I was giving her some style tips along the way. It was really touching for me because it reminded me of my own grandmother who was also there for me during my graduation and that made me very happy.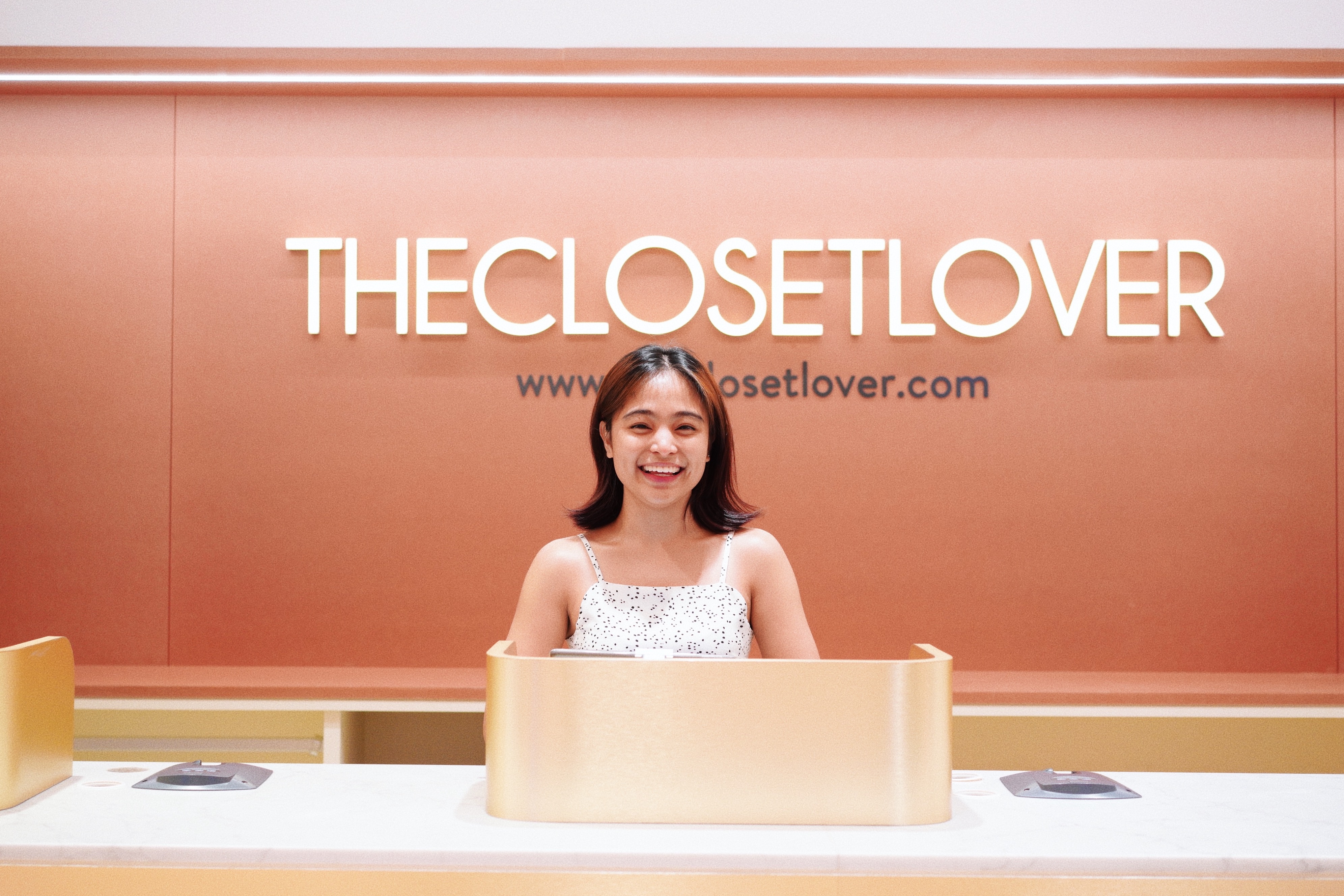 What is your favourite place for lunch at Taka?
I always consider convenience whenever I am working so I usually pack my own food cos it saves me time to think of what I will eat for lunch :) My favourite place to eat is inside the store room.

We know that the team loves bubbletea! And with so many bbt outlets at where our stores are located, which store is your favourite and what is your go-to drink?
KOI! Ovaltine with Ice Cream is love. :)

What is one style tip that you can share with our TCL community?
Wear whatever makes you happy because when you wear something that makes you feel happy, you will instantly feel good and confident about yourself. ;)

--
With that, we have come to the end of our staff feature. We hope this special session gives you a quick glimpse into the retail scene. Truly, it is not as easy as it may seem, just as it may be for every other job. Let us continue to exercise kindness and encouragement to one another and if you are dropping by our stores this week, don't forget to say hi to all our friendly staff in stores! :)
If you like this feature, leave us a comment below or drop us a DM on socials to let us know. In the meantime, our new arrivals launch this Sunday, 25 April at 8.30pm. Gold members, you get early access at 8pm. ;)

They are also already available at all retail outlets so go check them out in stores!