Hi ladies! As we start getting used to the "new normal" and find ourselves getting busier and busier due to the upcoming end-of-year rush, here's a gentle reminder to take a breather and take care of yourself. While you stay in the comfort of your home, always make time to align your space with your evolving priorities because the smallest of changes can make a big impact! With that, here are a few wellness tips that we have prepared for you.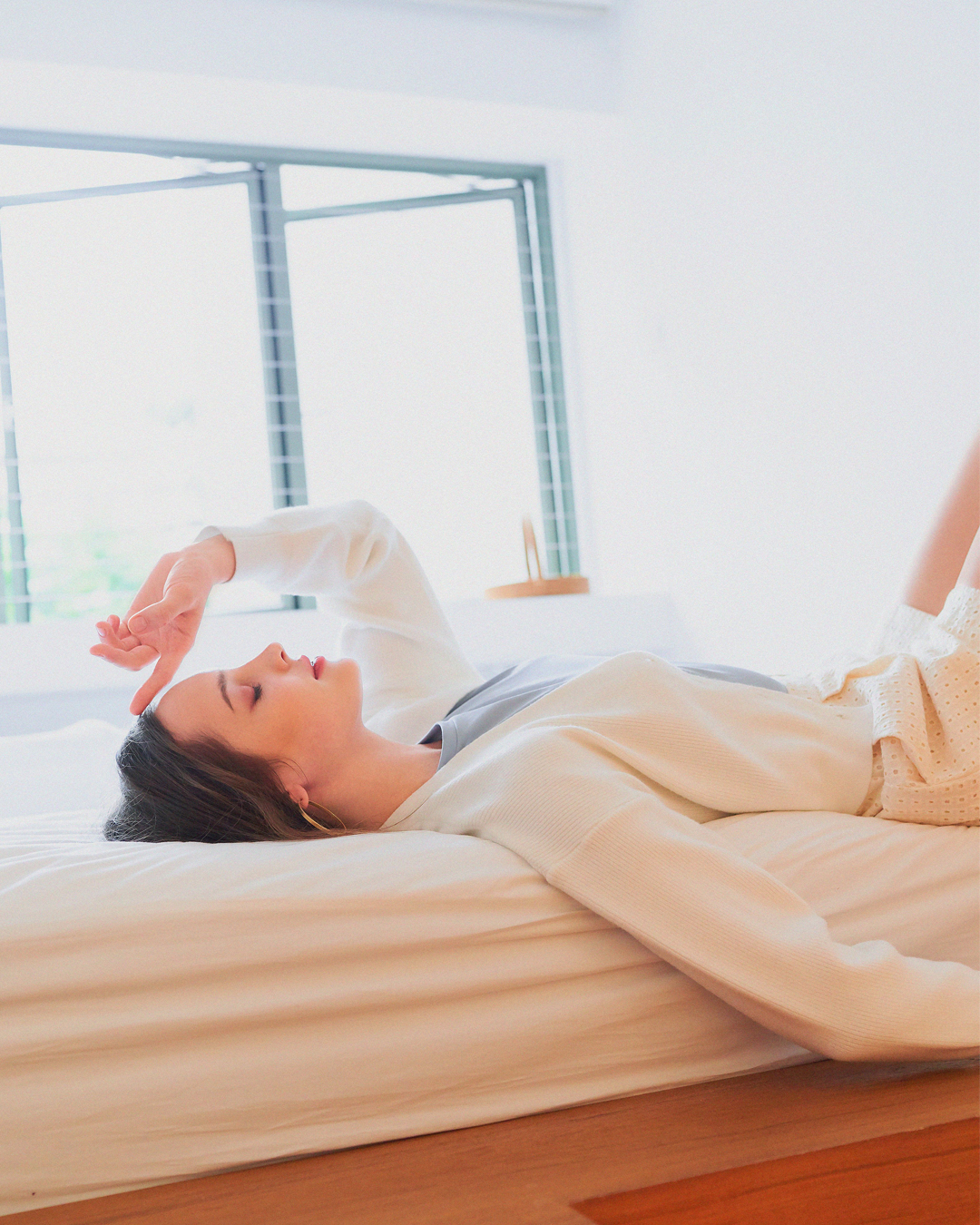 Ft. Eden Knitted Cardigan in White, Andee Tee in Dusty Blue and Klaire Eyelet Shorts.

Don't be afraid to slow down your pace and get the rest you deserve. There are times when we are bogged down by work or external pressures but remember that by letting go of your commitments periodically and focusing on rest, that could actually help to improve your productivity in the long run. Instead of cramming your schedule with tons of appointments and Zoom calls, clear some time for a power nap or end your day earlier so that you can get ample rest at night. Sleep quality is also really important so don't forget to power down your appliances to ensure that you get a good night's worth of rest.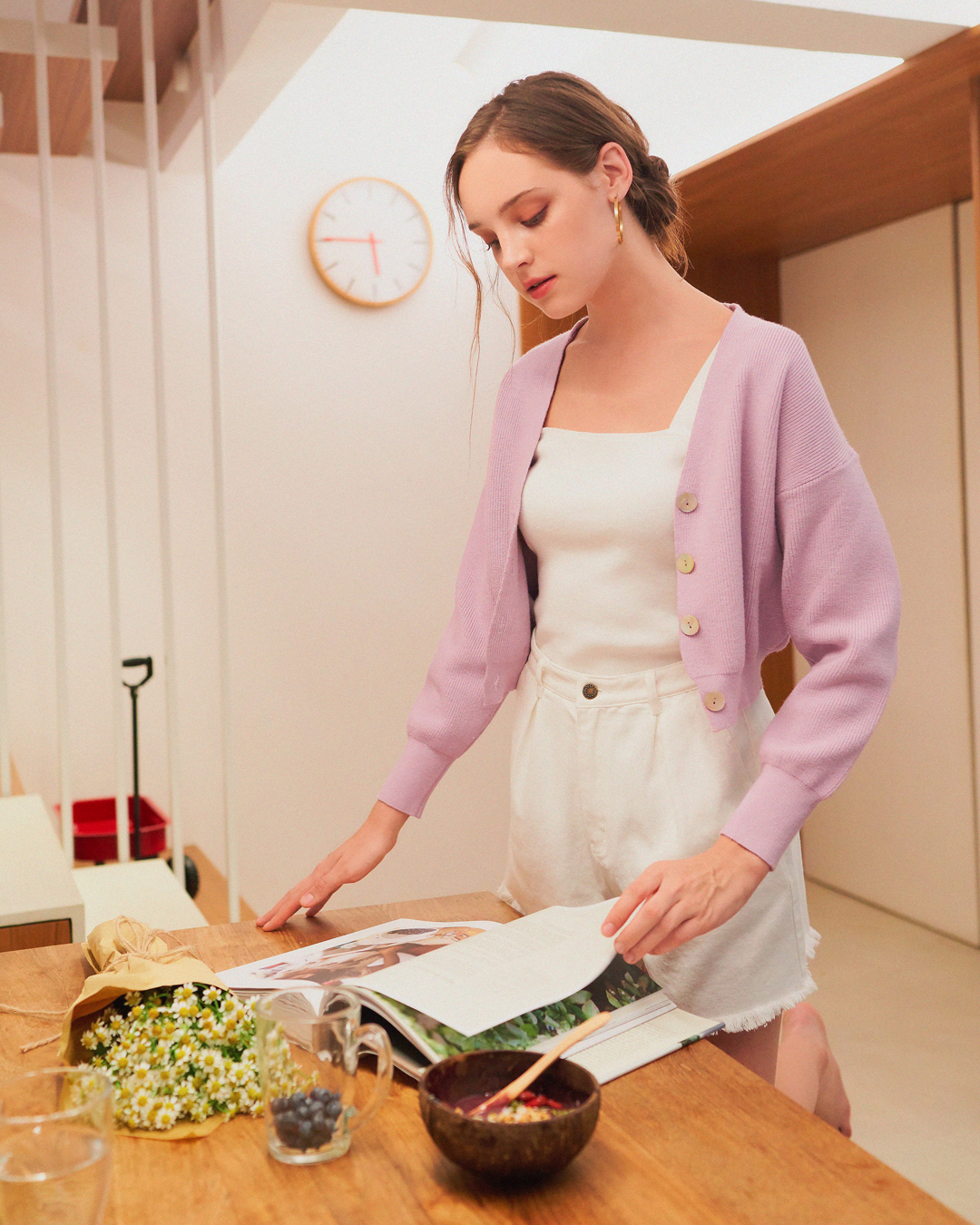 Ft. Eden Knitted Cardigan in Lilac, Brea Knitted Top in White and Benita Frayed Denim Shorts in White.

When was the last time you picked up a book? Instead of binge watching your favourite Netflix movies, why not minimise your screen time and indulge in the old-school method of reading a paperback book? This way, not only do you enrich your knowledge, you also give your eyes the break they need. (P.S. If you prefer reading e-books, don't forget to invest in a good pair of blue lens glasses!) If you're feeling stressed recently, we would also recommend you to check out some self-help books to gather some relief.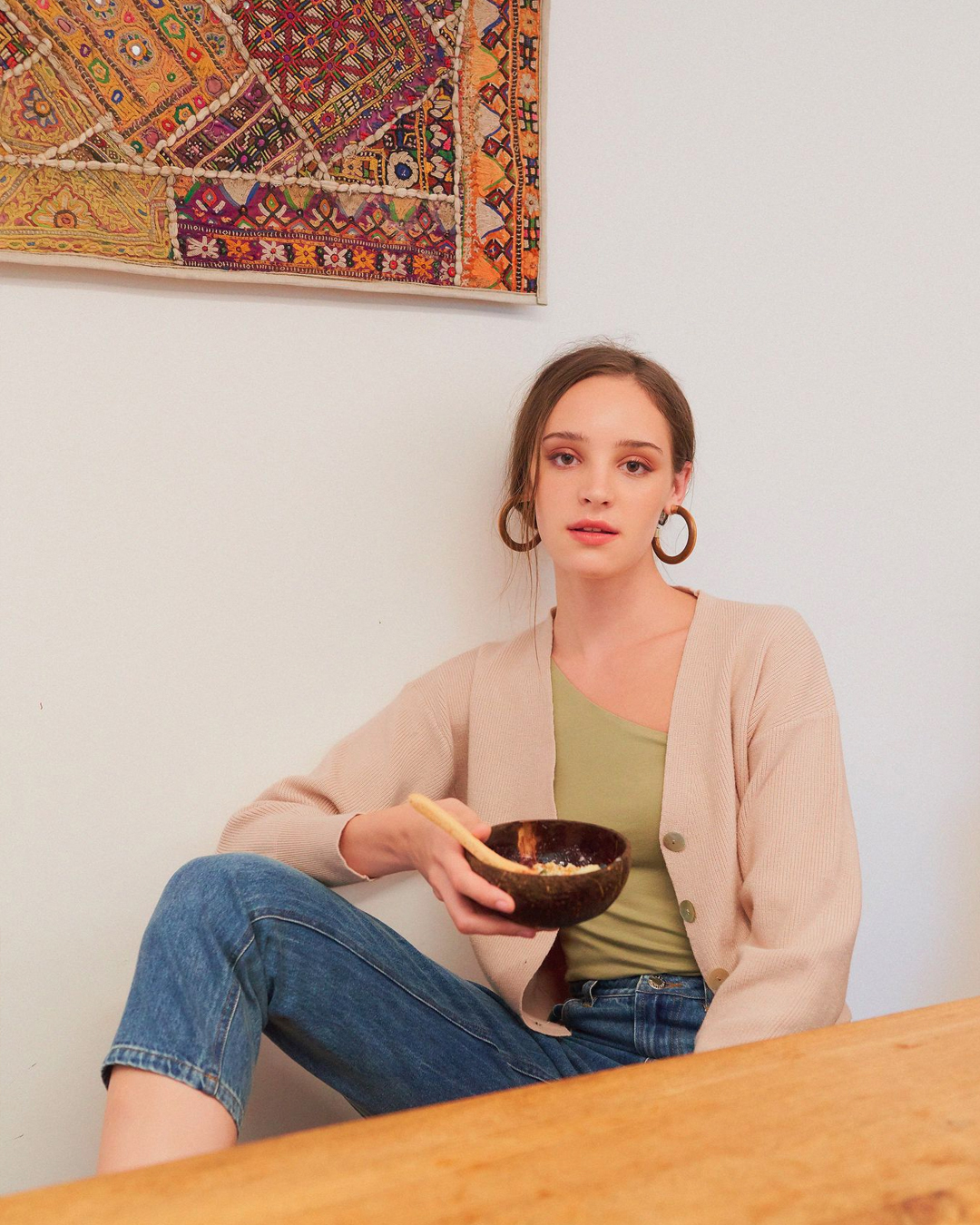 Ft. Eden Knitted Cardigan in Nude, Alta Toga Top in Sage & Randa Denim Jeans in Dark Wash.
Eating healthily is also a great part of improving your wellness! We all know that health is wealth so always remember to prepare some healthy snacks for yourself from time to time. If you have a sweet tooth, why not whip up a healthy acai bowl? Simply grab a bowlful of acai and add in some fruits and nuts to serve up the crunch. Not only is it tasty and easy to make, you will get to enjoy the nutrients within the acai and condiments! It is definitely a much healthier option than ice cream, yet the level of enjoyment is the same (or even more).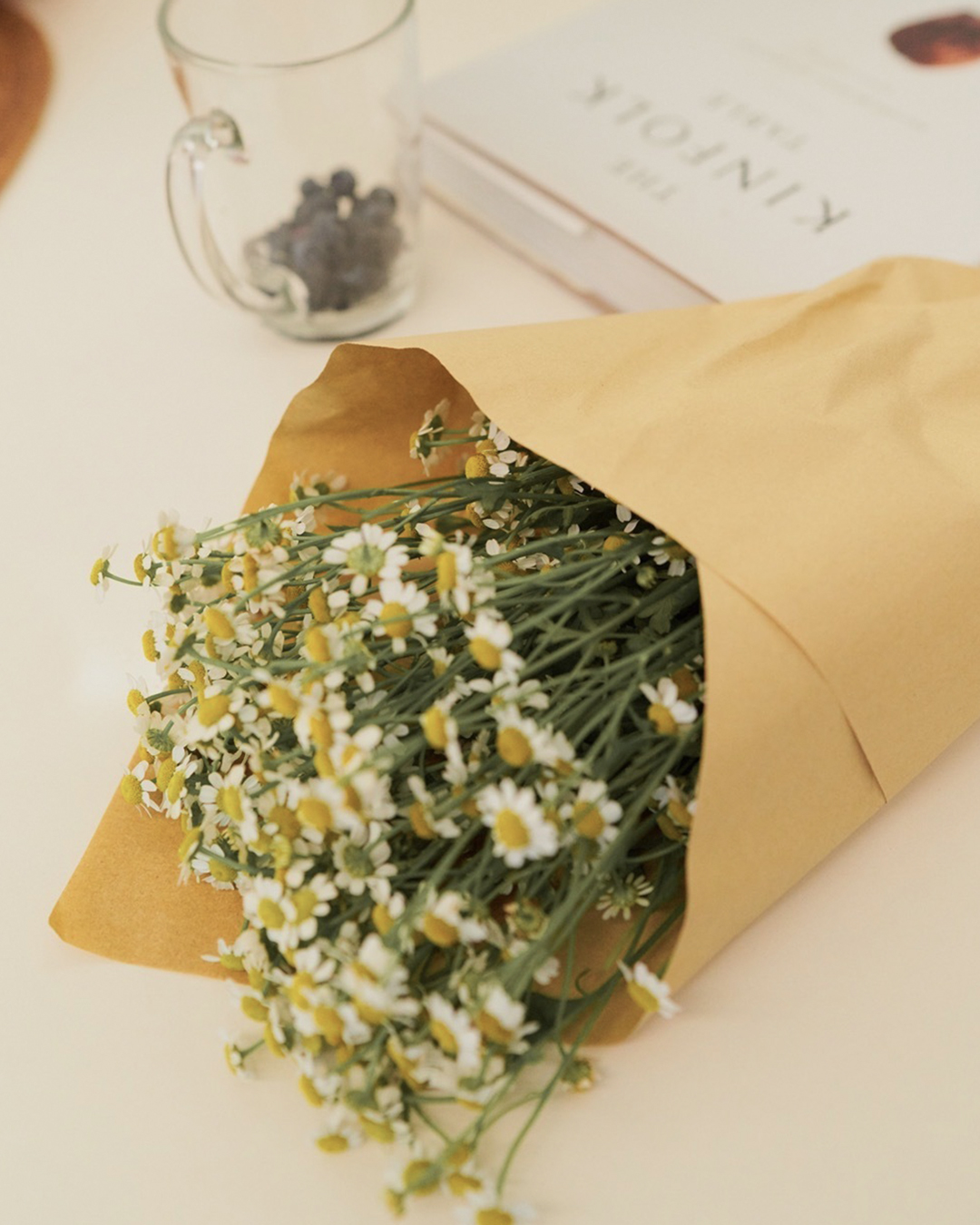 Decluttering our homes has been all the rage recently so we won't reiterate that again for you. Instead, we want to share tips on making your home more pleasant to live in as it is the place where we spend bulk of our time. Pamper yourself by bringing home a bouquet of flowers once in a blue moon. Trust us, it will brighten up your mood and also improve the aesthetics of your living space. You'll definitely see an improvement in the ambience with these pretty blooms which guarantees a lift in your spirits!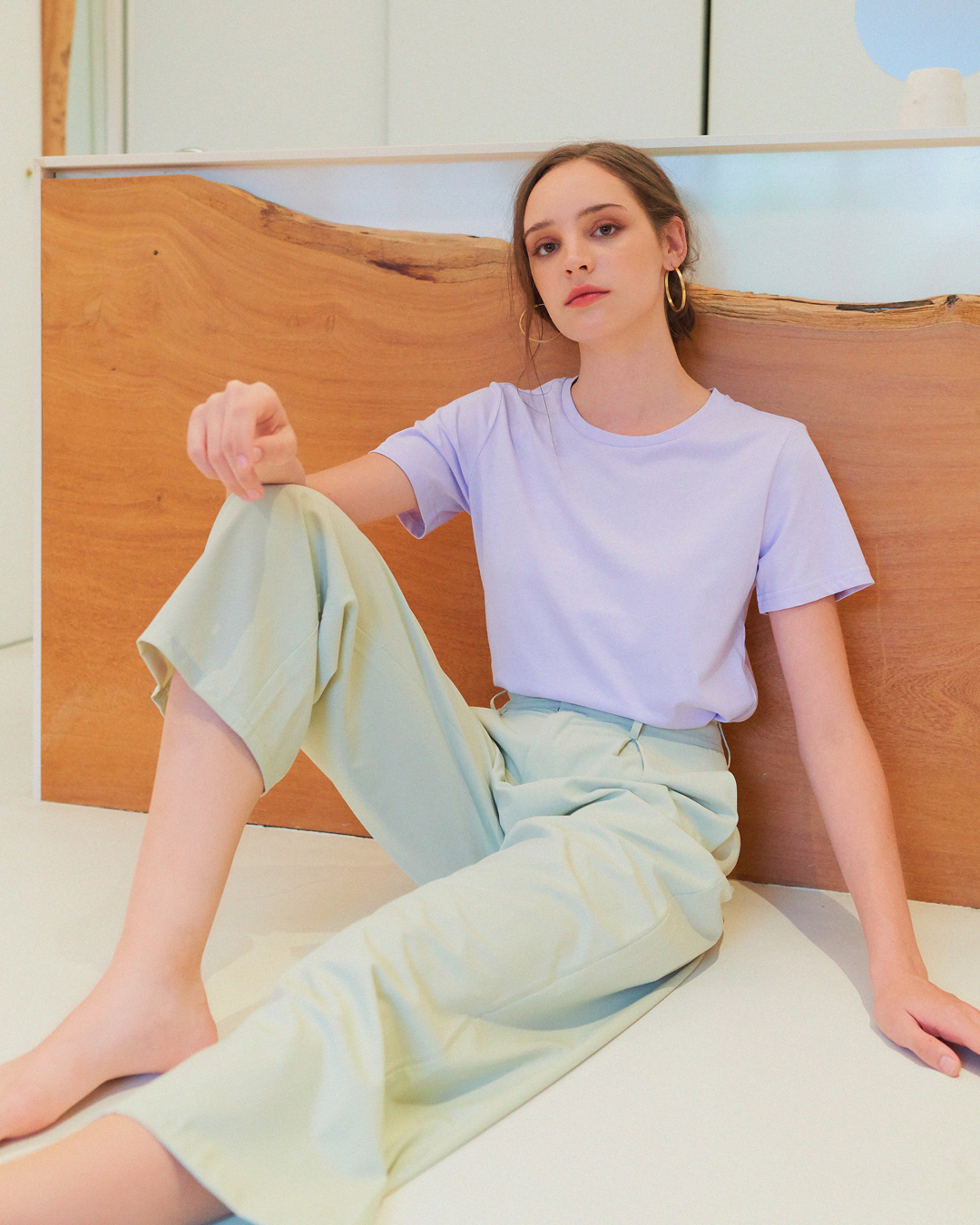 Ft. Andee Tee in Lilac and Editors Pants in Apple Green.
Here's our final tip for you and we're sure it's a no-brainer! ;) It always feels good to look good so don't forget to check out our upcoming Stay-home Edit launch for cozy outfits that will no doubt make you feel your best. As we're approaching the period where rainfall is more rampant, don't forget to cozy up in an extra layer when the temperature drops and take care of your health. We'll see you again during our online launch this Sunday at 8.30pm!