Hi ladies,

How has your week been?
We have had an exciting week here with a fresh staff challenge in the marketing team and we're elated to share more with you!

We know just how things have been getting a little mundane with most of us staying indoors for extended periods of time. As the COVID situation improves and doors start opening to allow for easier social gatherings, we thought this was a good time to pose a challenge to our marketing team girls - Steph and YY, to dress each other up and jazz up each other's looks within each person's comfort zone.

Just in time to get dressed for the new chapter ahead!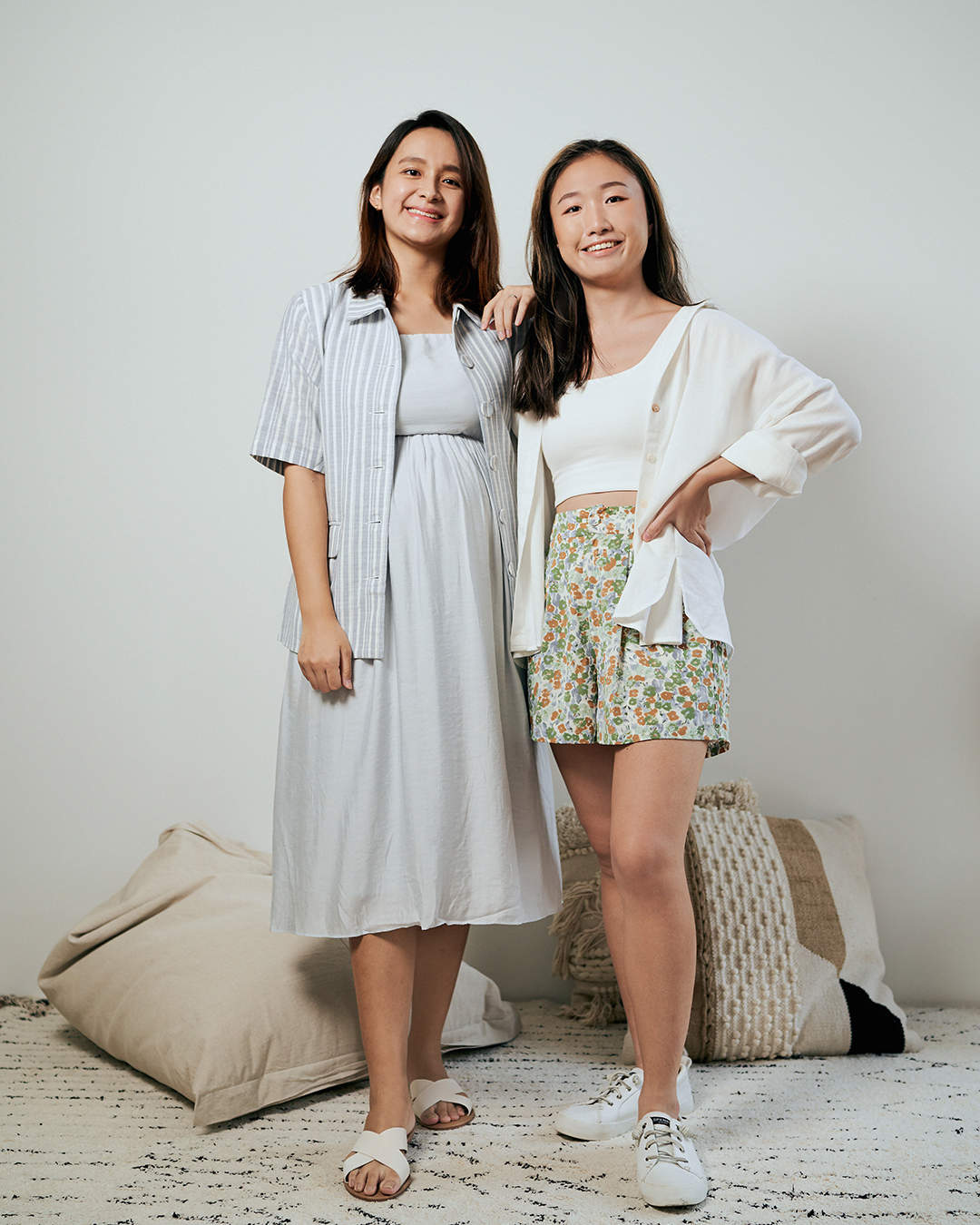 Steph (left) is a usual UK 8 for both tops and bottoms, at 168cm, currently expecting at 27 weeks.
YY (right) is a usual UK 6 for both tops and bottoms, at 161cm.

So of course, we had to start off this challenge to check in with each of their likes and dislikes because we still want to stick true to our regular mantra that everyone gotta love what they wear and feel good as much as they would want to look good!

Here was what was on YY's style list:
- Love whites, creams, browns but I am okay to venture into pink, blue, green, yellow tones in my outfits
- Not a black girl but will wear it very occasionally
- Open to prints too but not those that are over the top
- Am okay with all styles so yes to maxi / midis / tops / pants / culottes etc
- I sweat very easily so I'd appreciate lightweight pieces

And with that, Steph went on to pick out her first 'fit for YY.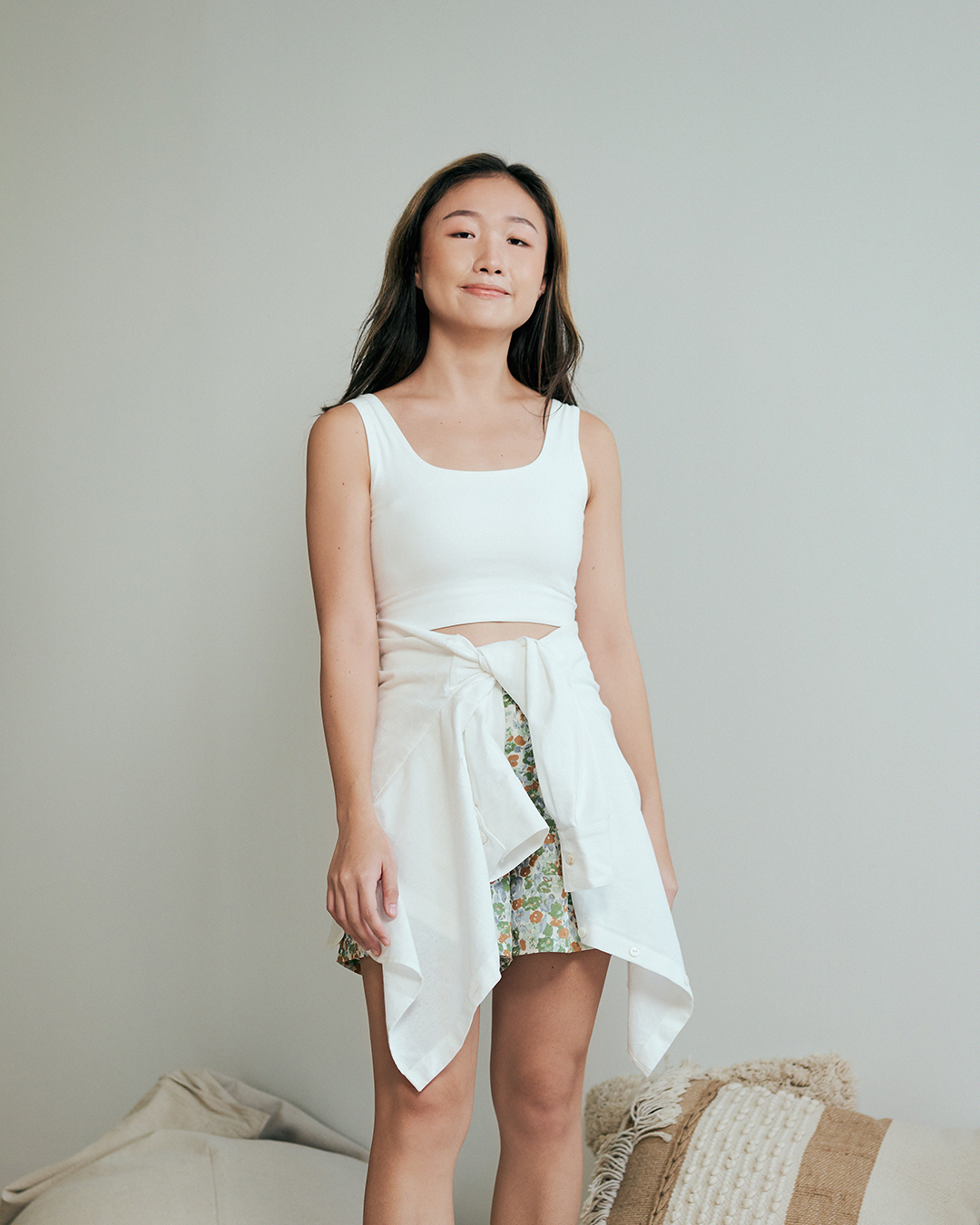 Ft. Tova Two Way Top in White, Endria Floral Shorts (styled with our upcoming Cooper Oversized Linen Shirt in White)

For a casual look that is a little bit more fun, we went for a hint of print with our new fave basic - Tova!
One thing that is great about this Endria print in Green is that the colours are not too overwhelming. We also love that in comes in both Lilac and Green so that you can have your pick between a more feminine colour palette and a more neutral vibe.

Steph chose to style YY with our upcoming Cooper Oversized Linen Shirt in White knotted at the waist for extra off-duty vibes but of course, it's great for you to go without too!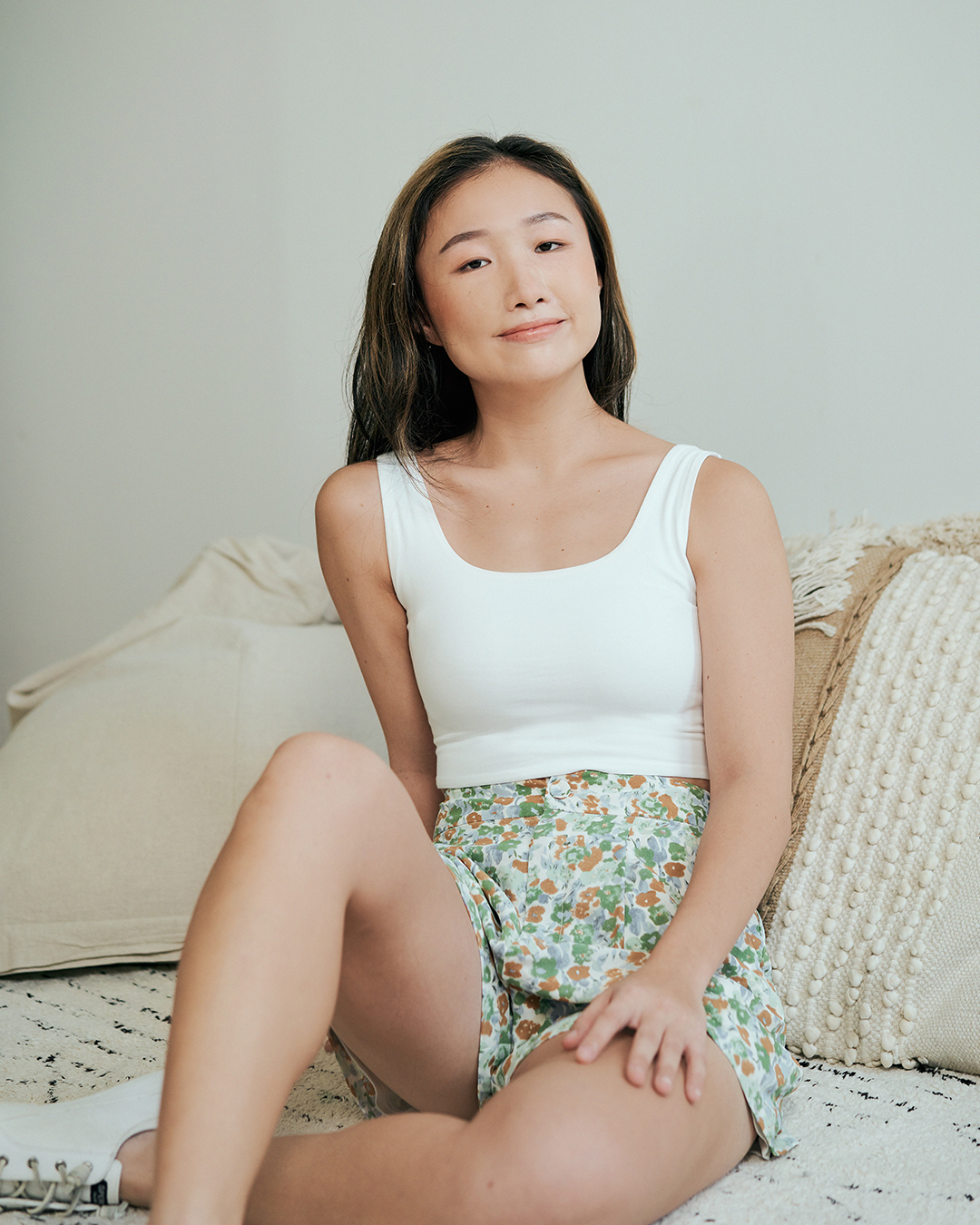 If we may say, this look is good for you ladies as a WFH look too!

Here's what YY has to say about her look:
"I love how Steph took me out of my comfort zone a little bit by introducing a splash of florals! Usually I don't go for such colourful prints but the Endria print is not too dramatic, but soft and beautiful instead. Love how I can go anywhere in this look and still be super comfortable!"

Our Endria series will be launching online this Sunday (15/8) at 8.30pm and they are already available in stores.
You may check out our lookbook here for more sneaks!

--
With the 2nd outfit, Steph wanted to try out something new for Cass while sticking to the usual colour palette that she is familiar with. Hence, this look was created!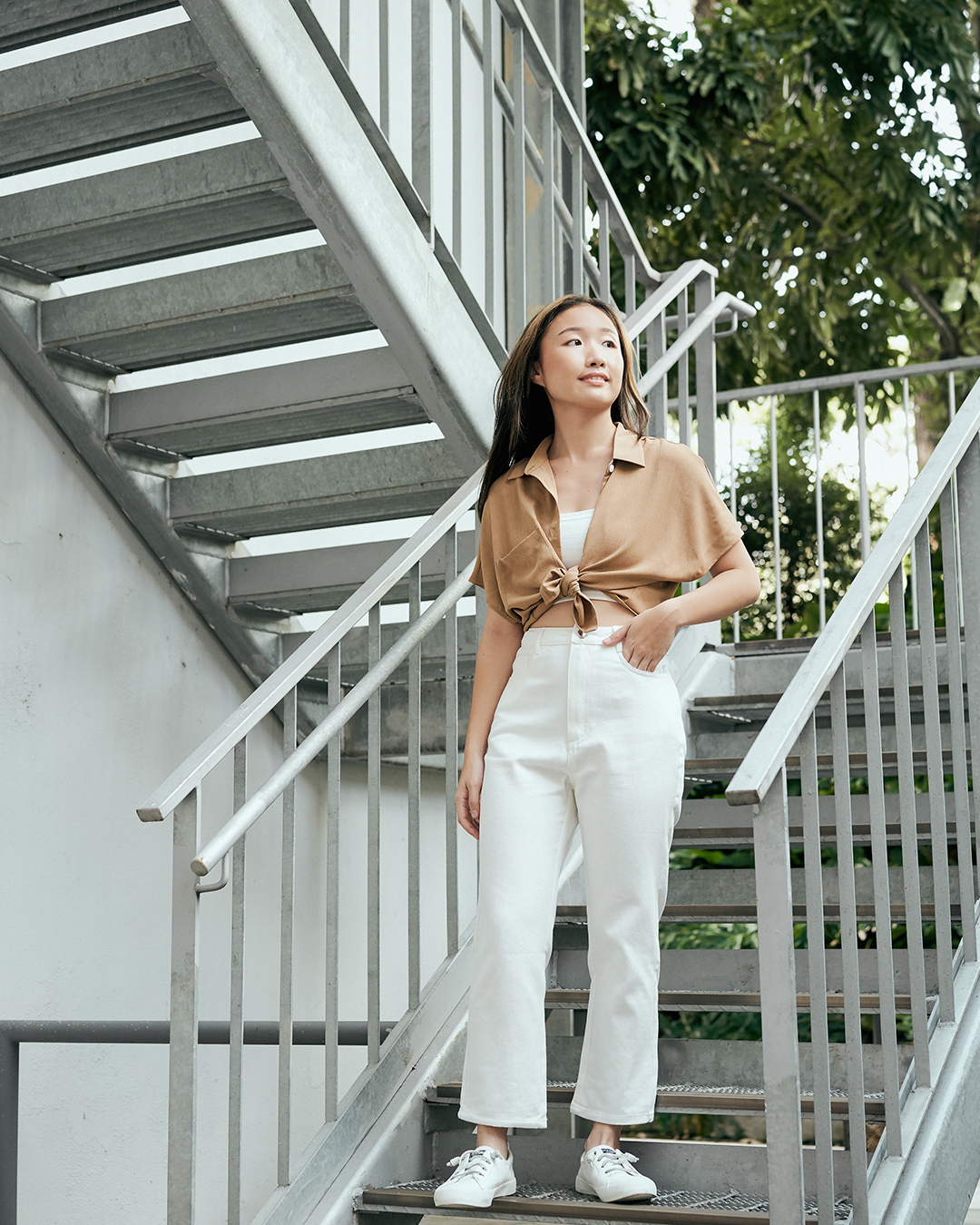 Here we have YY in our upcoming Luke Shirt in Mocha, Parker Cropped Top in White and Meldon Denim Jeans.
A white on white look never fails for sure, but you can easily go for a twist in your look with a simple throw of outerwear!

With the current weather and keeping YY's styling requirements in mind, Steph styled YY with our lightweight Luke Shirt and knotted the front for a different look. Something unique yet still, wearable all day!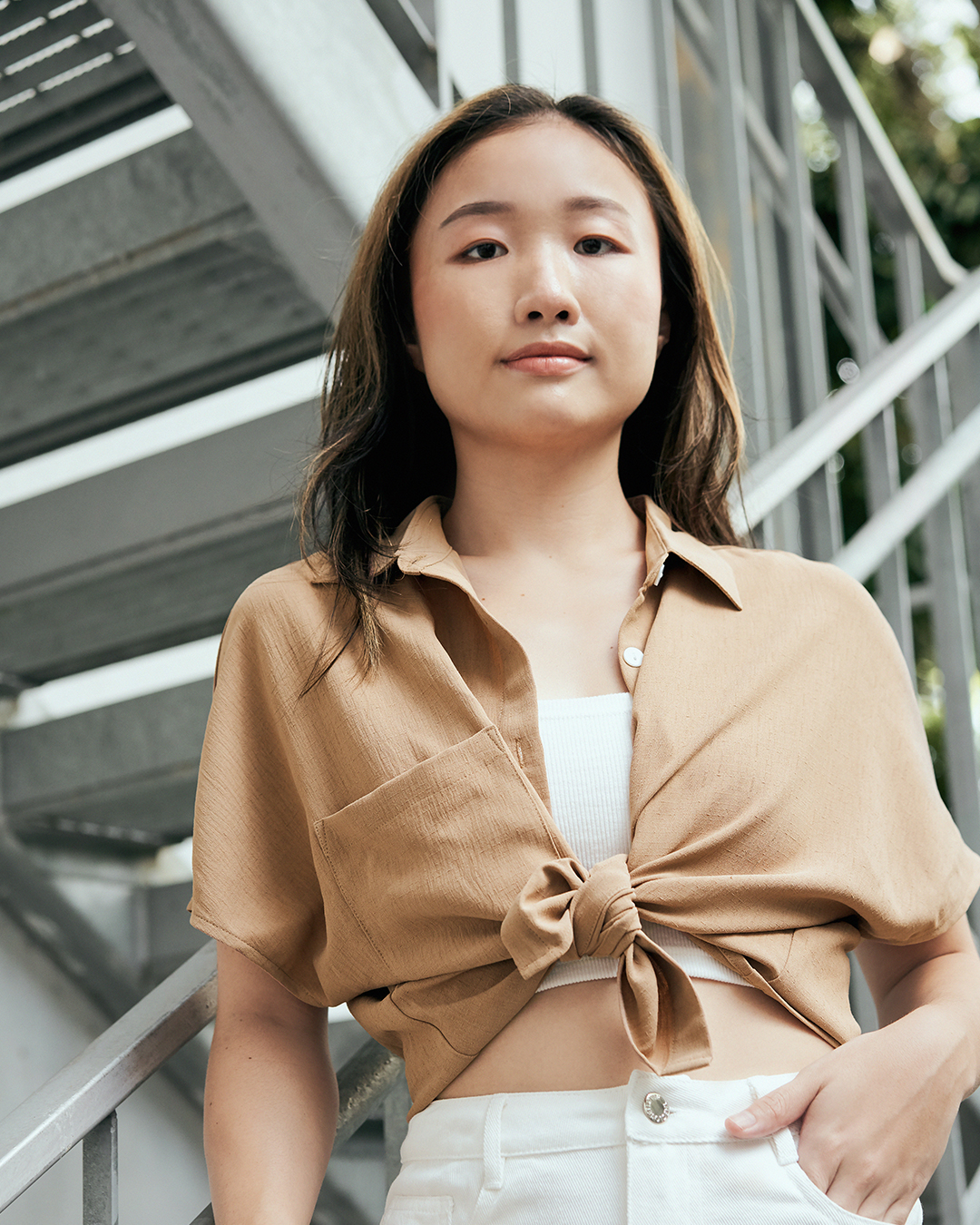 For those of you who are conscious about your arms or are not too used to wearing sleeveless, this is a little style hack for you. Throw on a shirt to create a different look and you will be feeling comfortable while looking good!

YY's take on this look?
"On a day-to-day basis, you'll never not catch me in a crop top and jeans, which Steph nailed perfectly! This time though, she paired this look with the Luke Shirt in Mocha which at first I was a bit skeptical, but once knotted, I was surprised at how much I liked it!"

--

Now... moving on to Steph and the looks YY curated for her!
Steph does have a few requirements for her styles these days especially with her growing bump and she listed them out for YY prior to the challenge.

Here was what was on Steph's style list:
- Bump friendly (for now)
- Best to be able to wear even after delivery
- Open to prints but nothing too loud, please!
- Yes to midi / maxi lengths!
With this list on hand, here's YY's first look for Steph: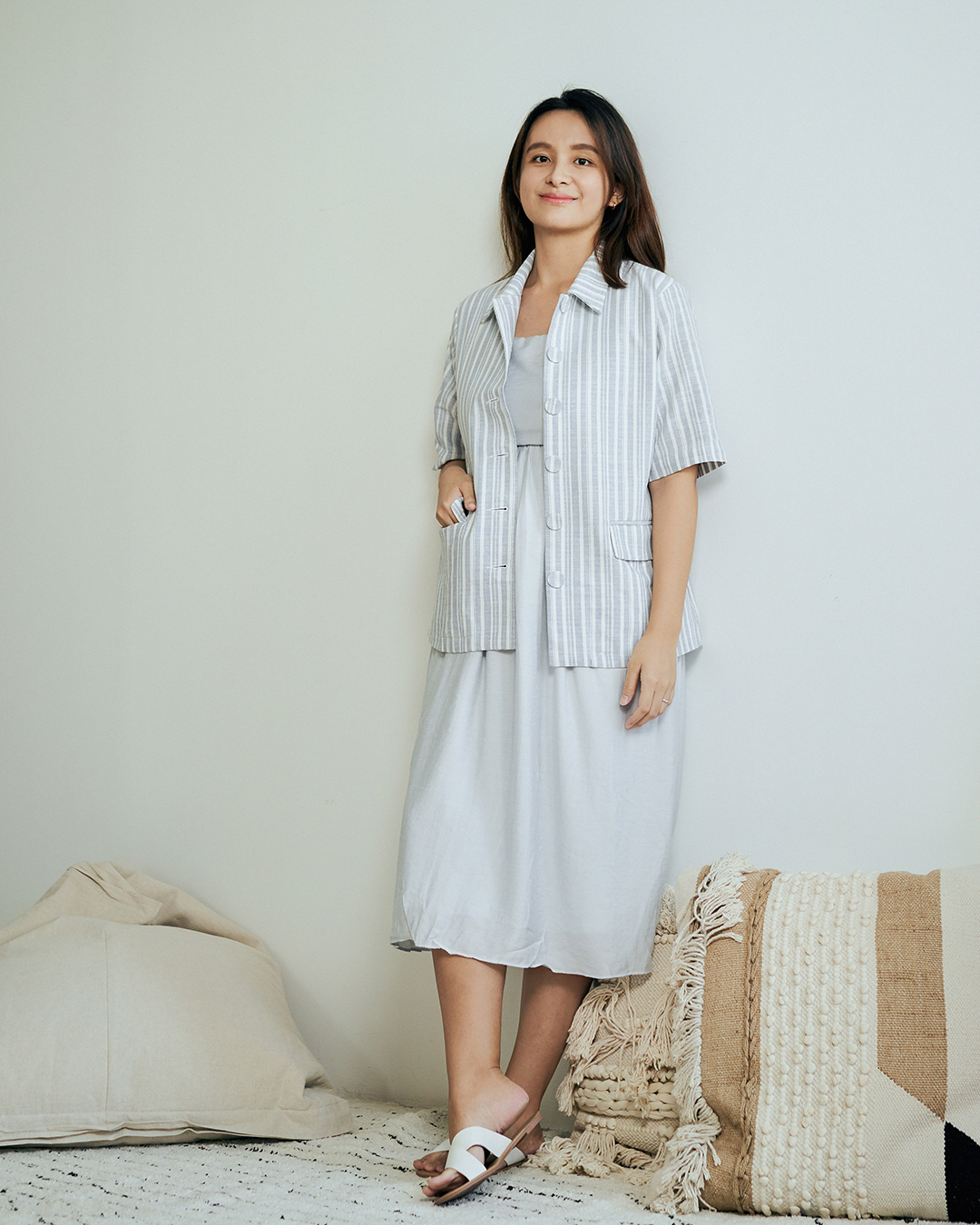 Steph wears Elesia Midi Dress in Ice Blue & Vanda Linen Stripes Short Sleeve Blazer in Blue.

Sticking to a mono-colour palette is a great way to start if you are stuck for your outfit choices.
A classic striped print will add on a different dimension to your look. Our Vanda Linen Stripes Short Sleeve Blazer comes in 2 versatile hues - Blue and Khaki. Both colours are easy to match with a basic dress like what Steph is donning. If you are going for a simple tee + denim bottom look, we guarantee that throwing on this outerwear will instantly spruce up your look.

Did we also mention how we love that this outerwear is short sleeved? Extra points for being weather-friendly!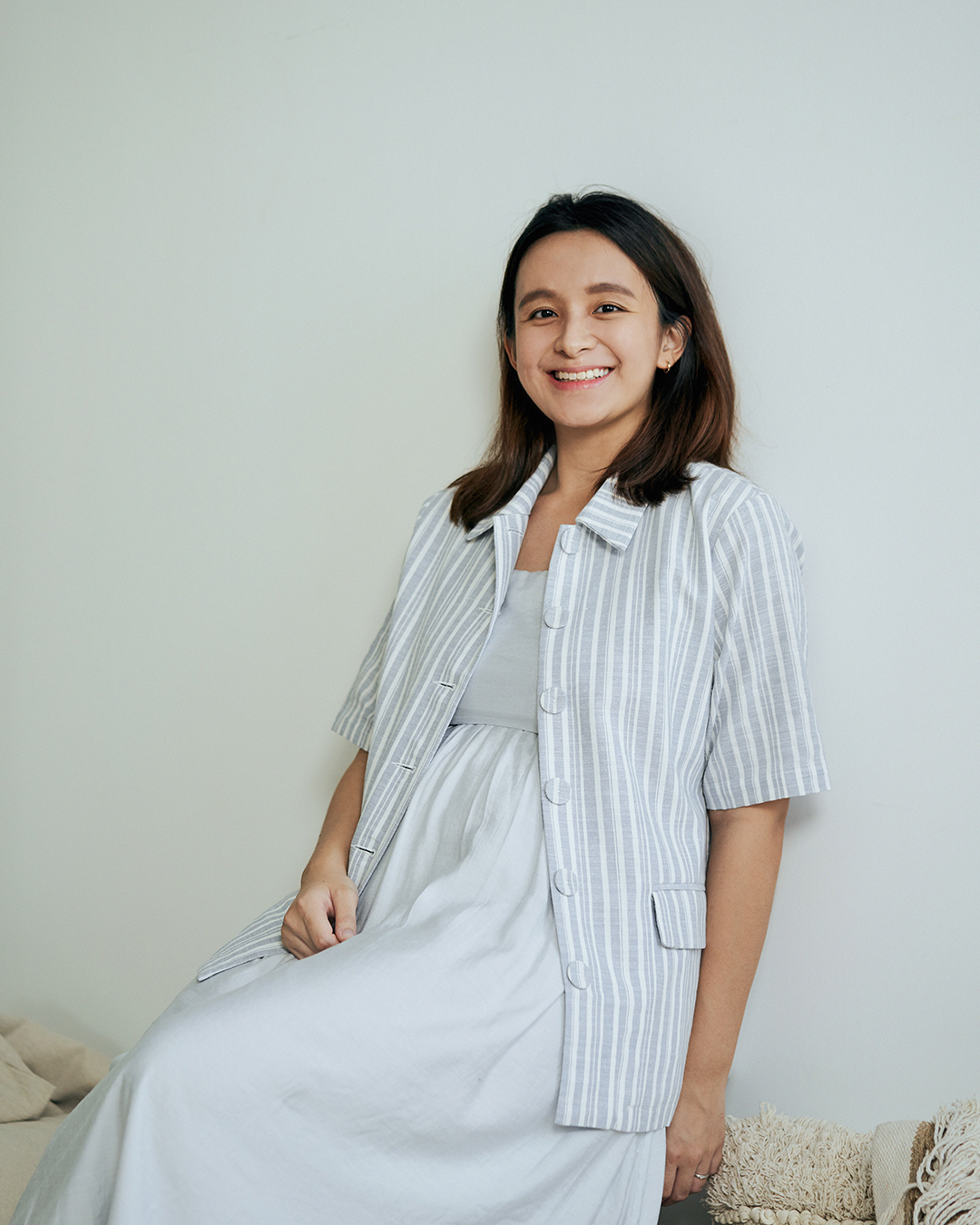 For those of you who are heading back to office soon, this look will be great for you ladies!

Steph's take on this look?
"This is not something I would wear on a usual day even though blue is one of my favourite colours!
I am not used to wearing blazers but this one surprised me because it didn't restrict my movements and made my look a tad more interesting. I love the soft fabric of the midi dress too - super comfortable!"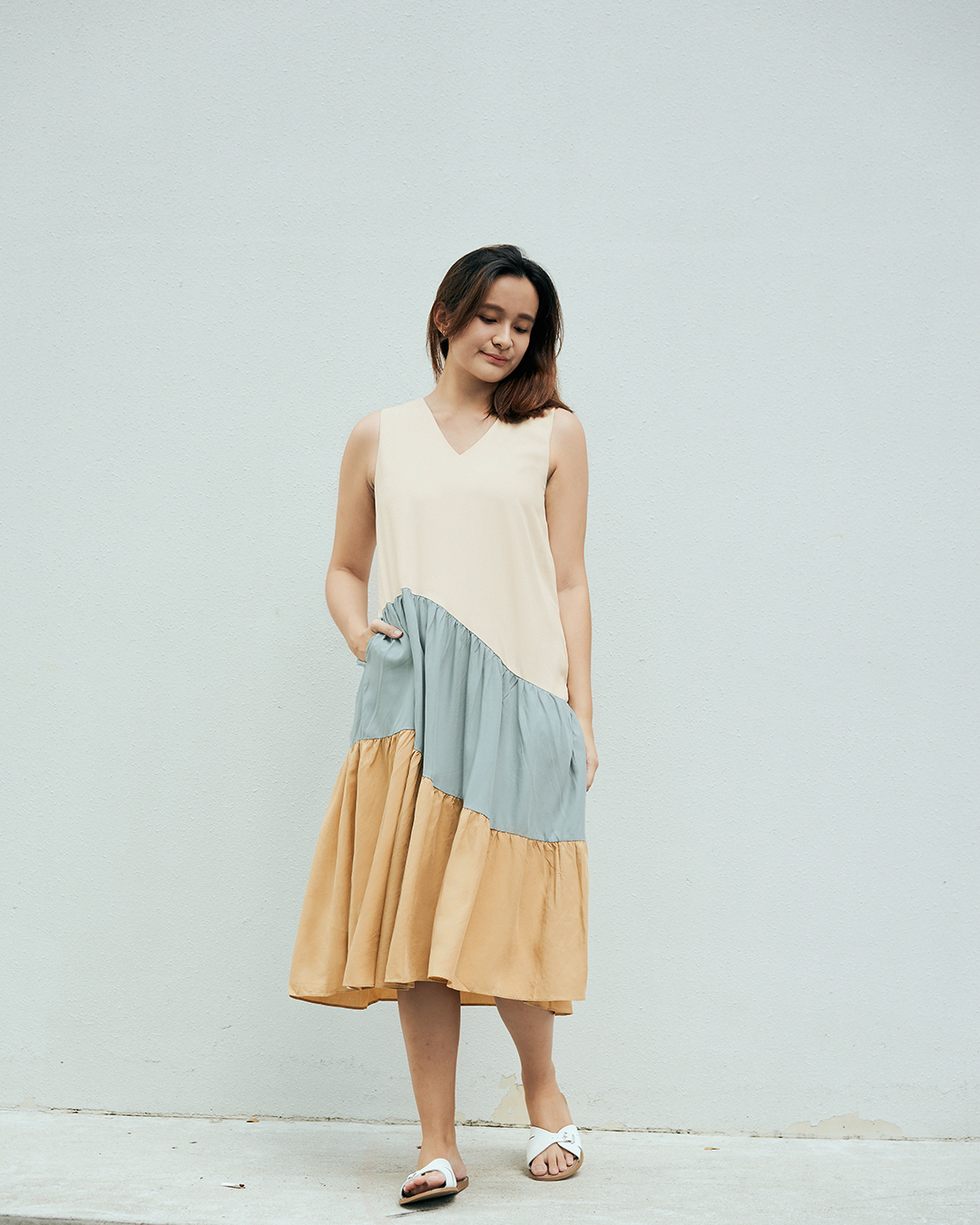 Moving on to the 2nd look - something YY picked out specially for Steph because she is expecting now.
A tiered midi that is loose-fitting and comes with our signature two-way neckline.

This dress is a refreshing pop from Steph's usual outfit choices, all thanks to the unique colour combination.
Precisely because of the unique colours, you don't need to do much to style this look.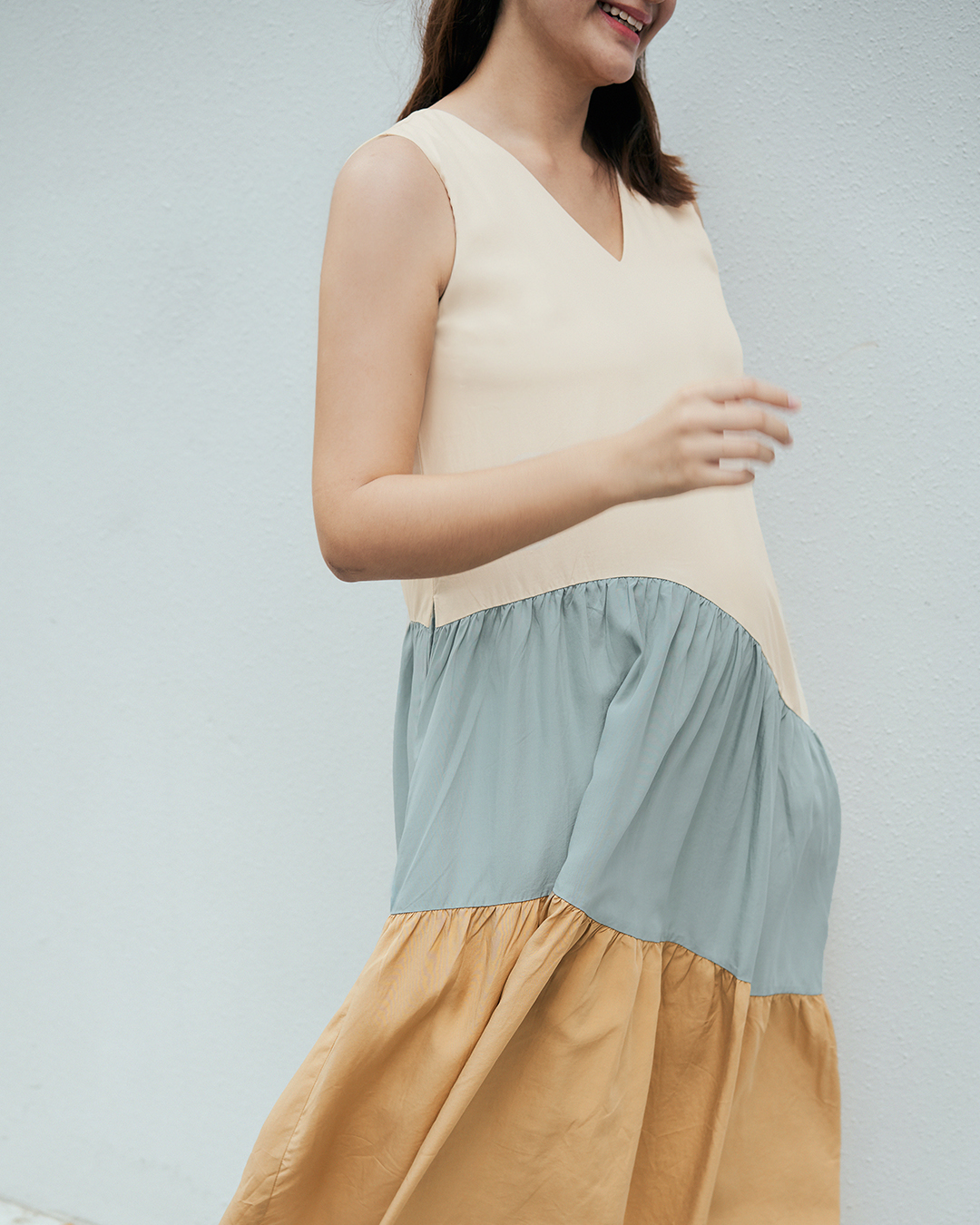 For the mummies-to-be, this one is a great outfit choice because it would house your bump nicely and even be wearable post-partum! Steph wears her usual size M.

But for those who aren't expecting, it's still a perfect fuss-free look for you to own.
A literal throw-on-and-go kinda look that is timeless all year round.

Let's check out what Steph has to say for her look:
"ABSOLUTELY LOVING THIS LOOK. The two-way neckline and side pockets are simple add-ons to this dress but it also shows the amount of thoughts that went into this design.
I foresee myself wearing this throughout my third trimester and even after I pop, which is something that is invaluable to me. I like having outfits that can serve me through different stages of life."

--

So, with that we have come to the end of our quick style challenge with our marketing team!
What do you have to say about the looks that you've seen from the above?

Comment to share with us what you liked and would try out on your own - we'd love to know!
P.S. Featured items are either launched or upcoming in the month of August - stay tuned with us.