Hi ladies! A new month has come and that means your wardrobe deserves a new upgrade! Today, we'll be sharing some styling tips for one of our upcoming pieces that you will definitely want to add into your wardrobe!

Every good wardrobe starts with a versatile, staple top that goes with any pair of bottoms. We're talking about our classic Kassie Top which will be launching online on 6 October at 8.30pm! This is definitely a top not to be missed so we're giving you a head start by prepping your shopping cart in advance!

Here's what we love about this top:

1. It comes in 4 different colours!

Be spoilt for choice with the four different shades! If you really can't decide, our advice is: get them all! It is always wise to own your go-to top in multiple colours and we guarantee that our Kassie Top will be your new favourite wardrobe staple!

Of course, all basic tops come in the mandatory colours of black and cream, and our Kassie Top is no exception. We are getting excited just thinking about achieving classic monochrome looks with this top and even more psyched about creating fun, statement looks by styling with loud coloured bottoms!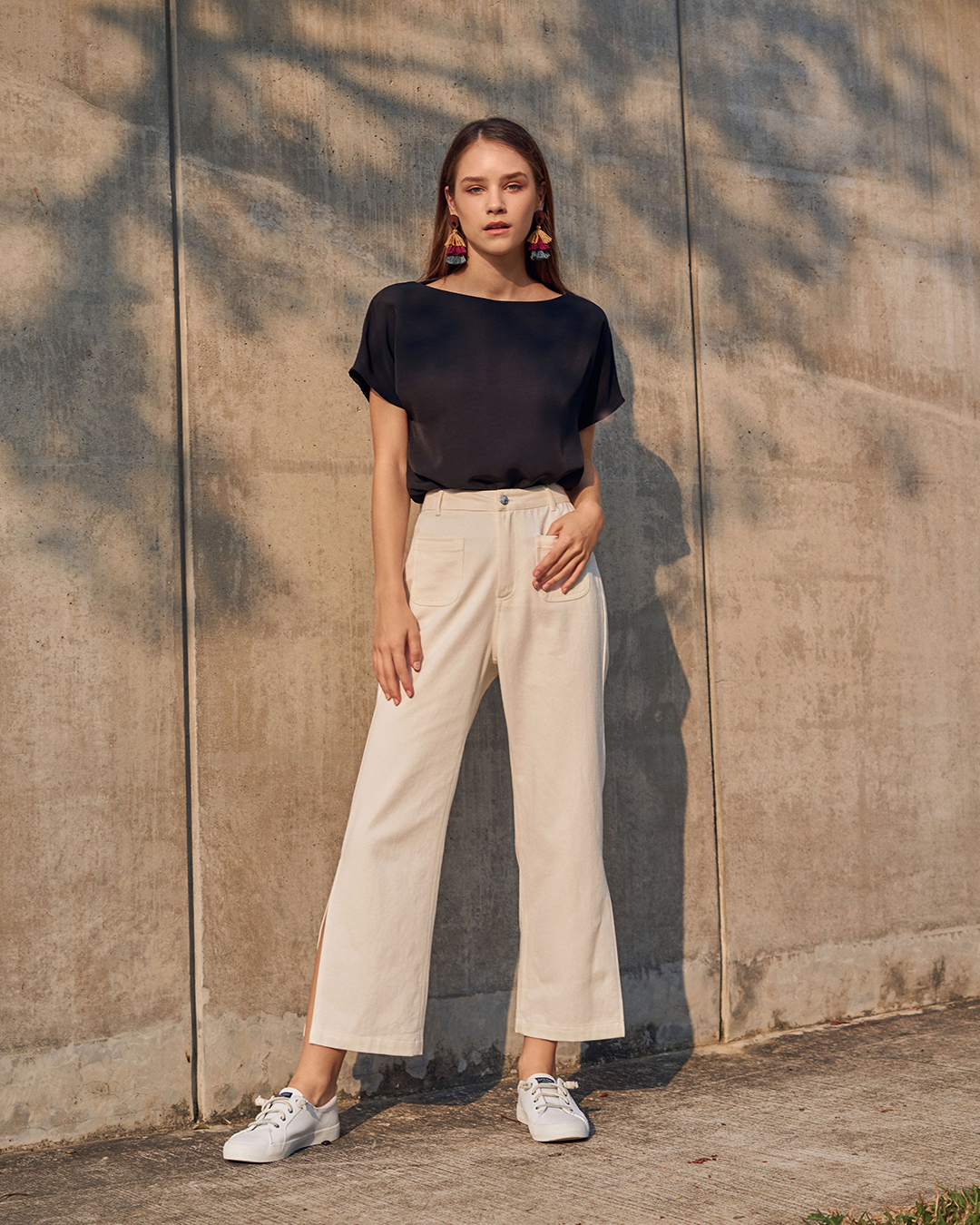 Want to add a pop of colour? Opt for our Kassie Top in Sage and Daffodil which are no doubt the trending colours of 2019! We have launched many pieces in these two colours in our past collections and they have been such a hit with you ladies that we decided to have them for our Kassie Top too!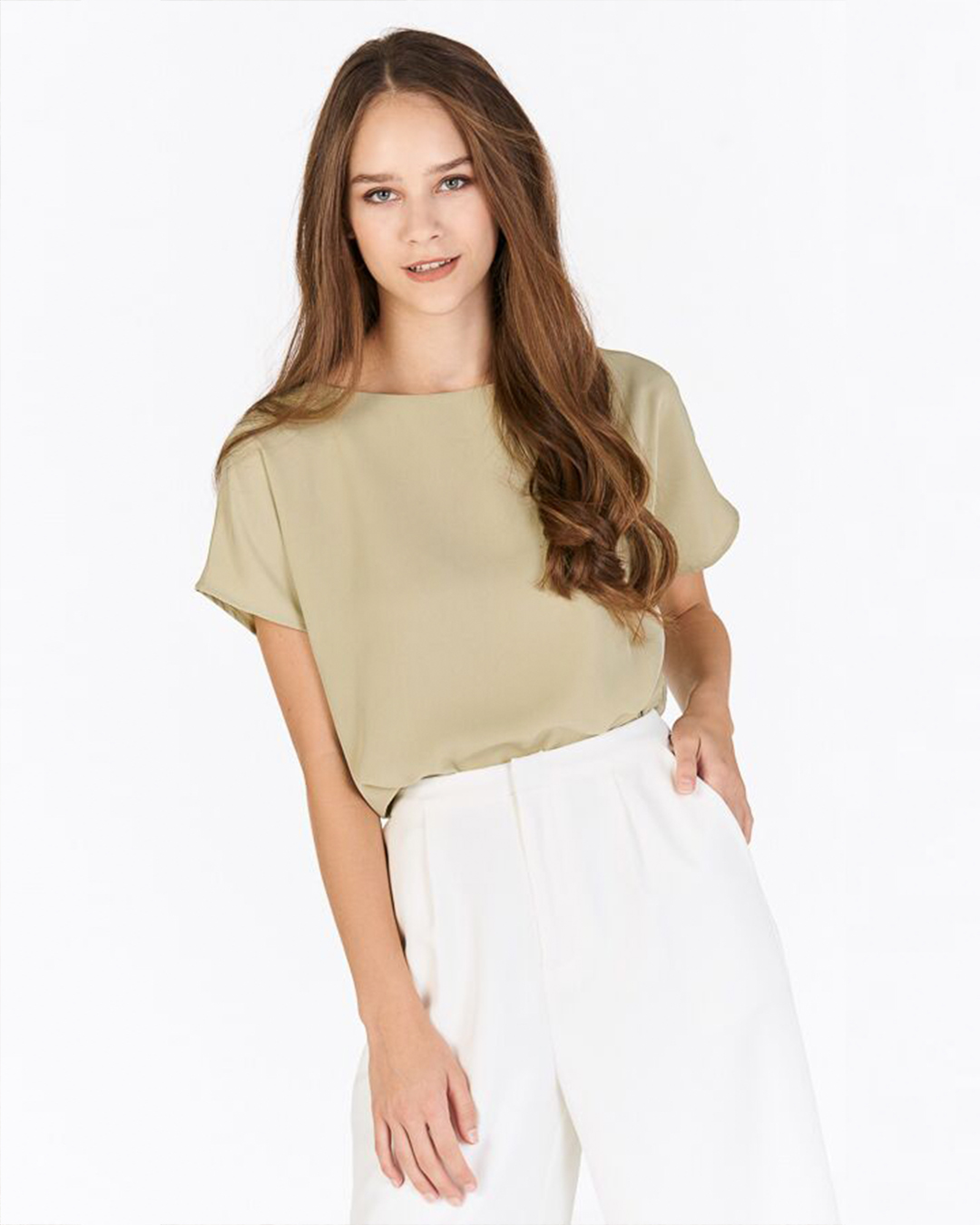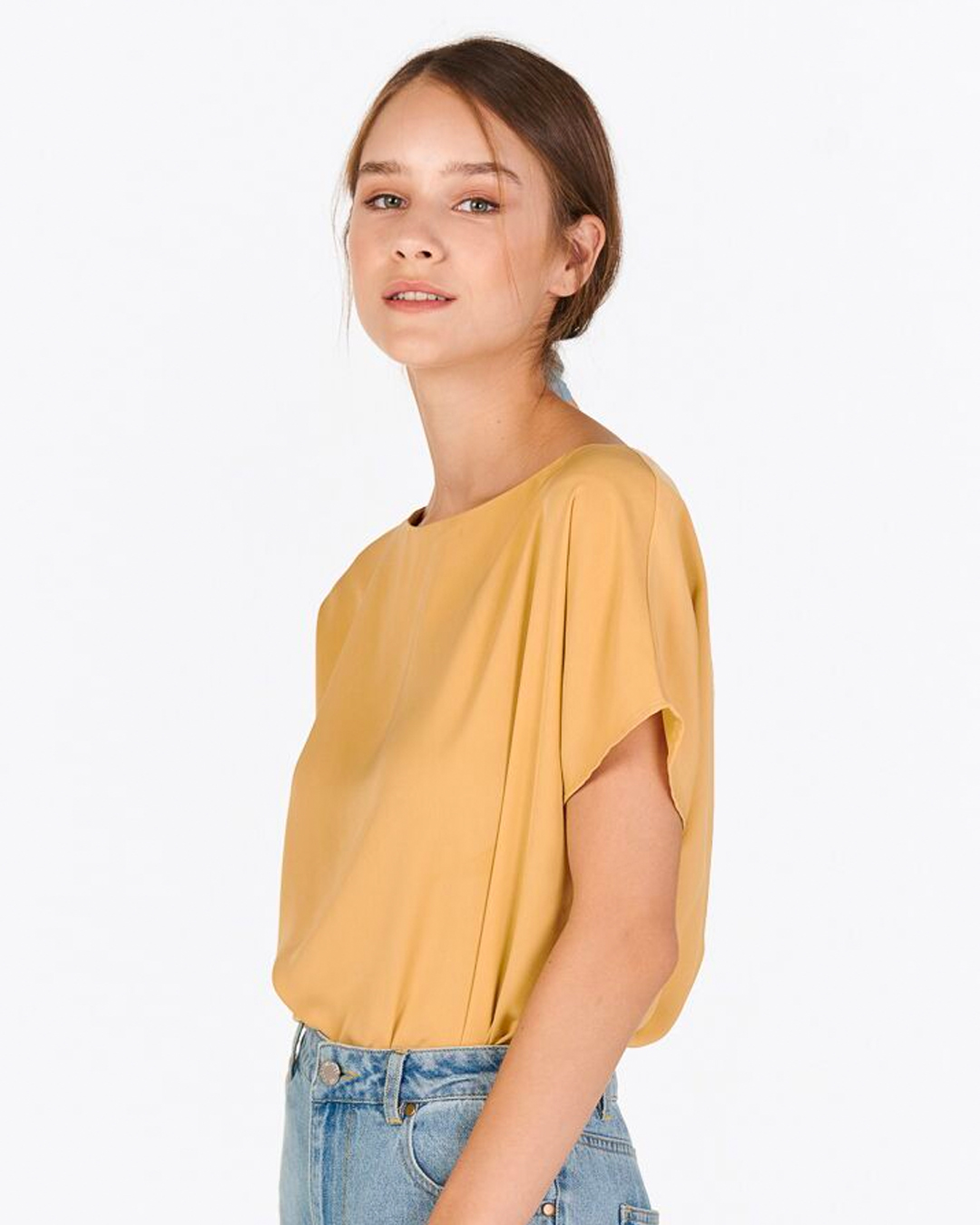 2. It is perfect for Singapore's weather!

In sunny Singapore, it is no surprise that every one of us prefers wearing lightweight pieces that shield us from the heat! Being made of smooth polyester blend, our Kassie Top promises all-day comfort which almost makes you never want to take it off!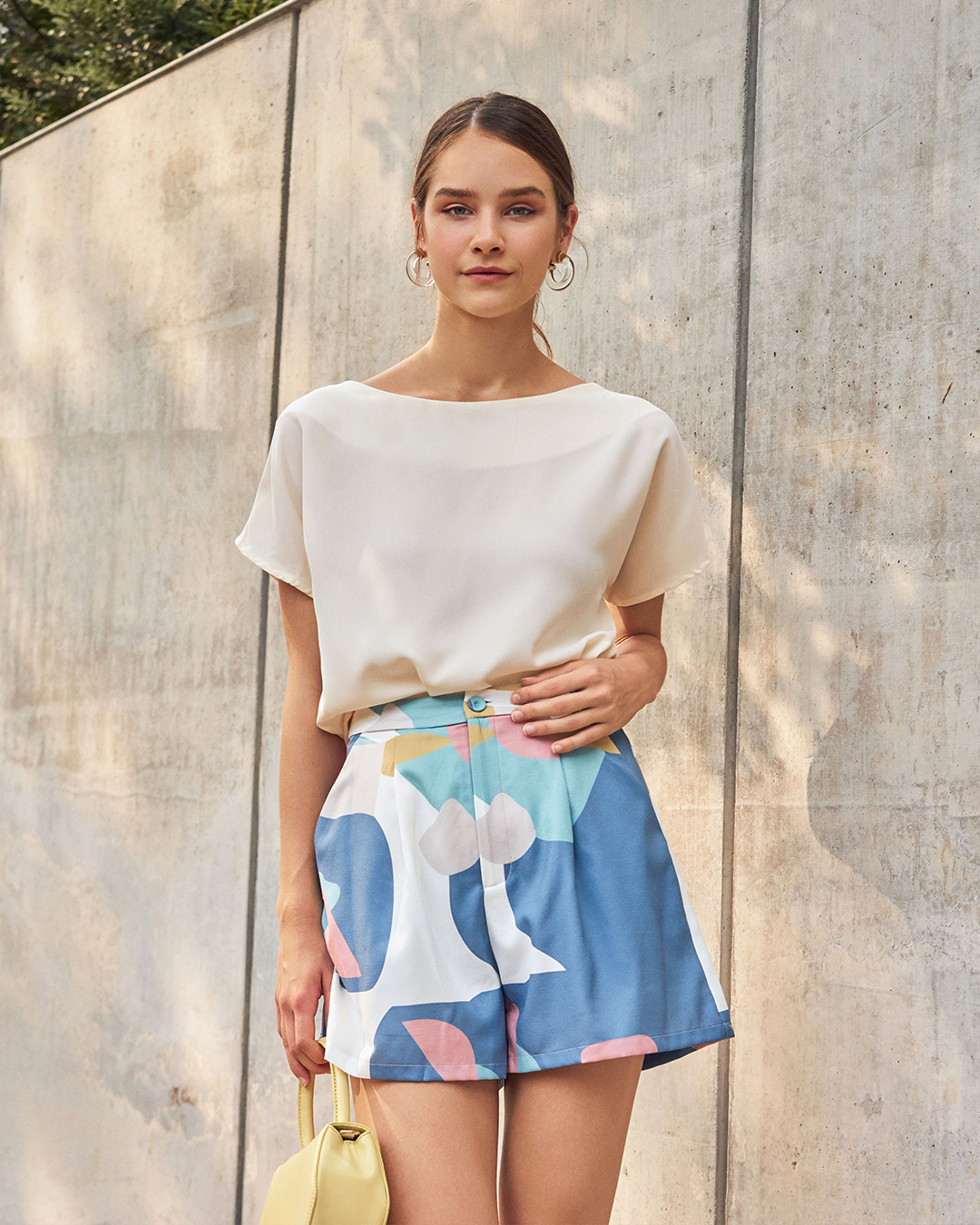 We have also decided to do away with the inner lining for this top for a more breezy look!

3. It features a unique neckline!

Unlike the usual round, square and V necklines, our Kassie Top features a boat neckline which reveals just the right amount of your collarbones! It definitely amps up your basic look with the flattering neckline.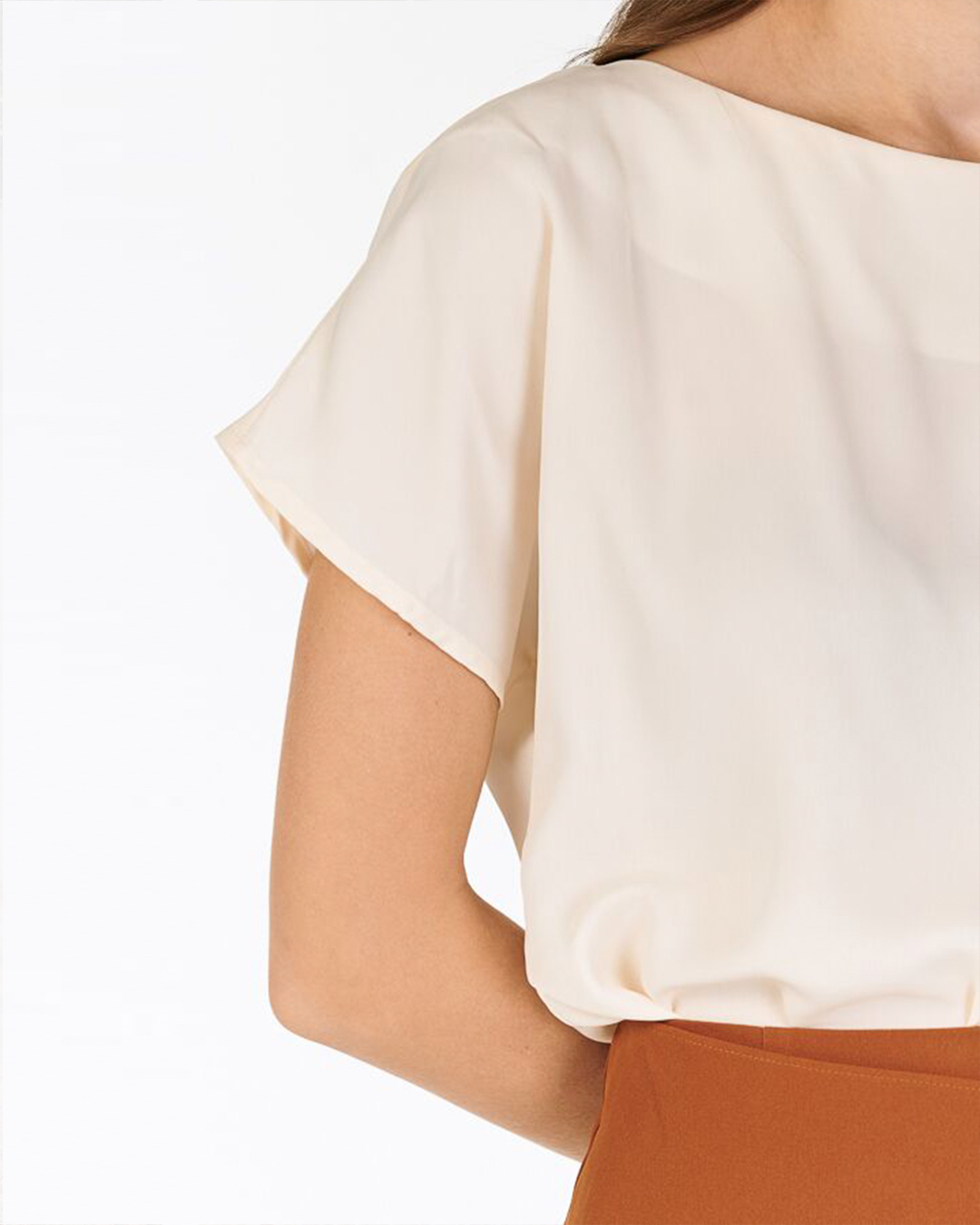 Furthermore, this special neckline is ideal for all body shapes, especially pear body types. This unique neckline adds a touch of balance for slender shoulders!


4. You can achieve multiple looks with just one top!

If you have read our previous blog post about dressing up and styling down, you would know that over here at TCL, we love coming up with designs that offer different looks with the same outfit. Be it formal dress codes or off-duty attires, our Kassie Top is essentially the wardrobe must-have that accompanies you throughout all occasions!

We dare say that our Kassie Top goes with literally any pair of bottoms! If you're a fan of casual styles, opt for our Noemi Skorts which is also an upcoming piece to look forward to!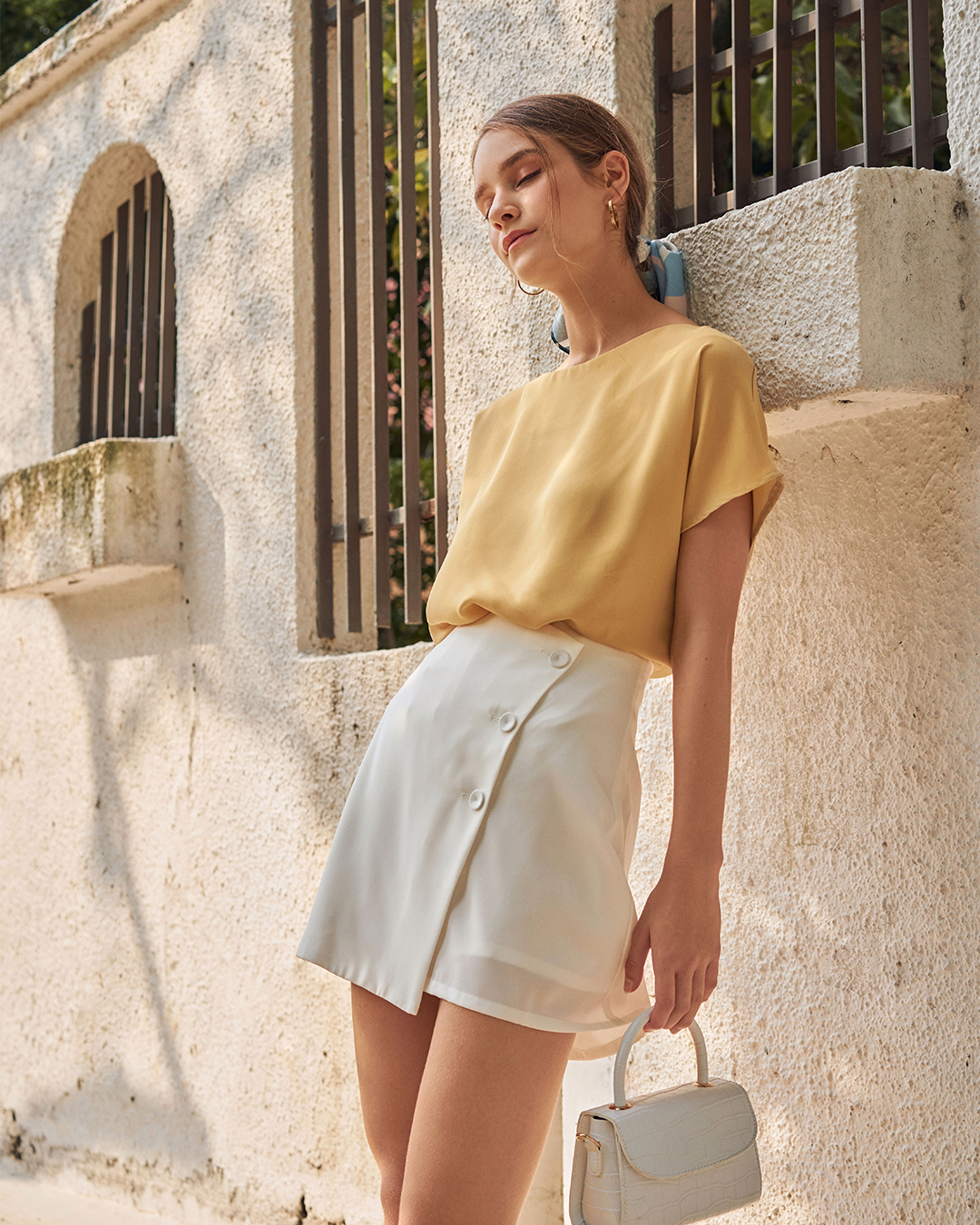 For a more dressed up look, pair it with our upcoming Baylee Denim Midi Skirt and a pair of heels and you are ready to go!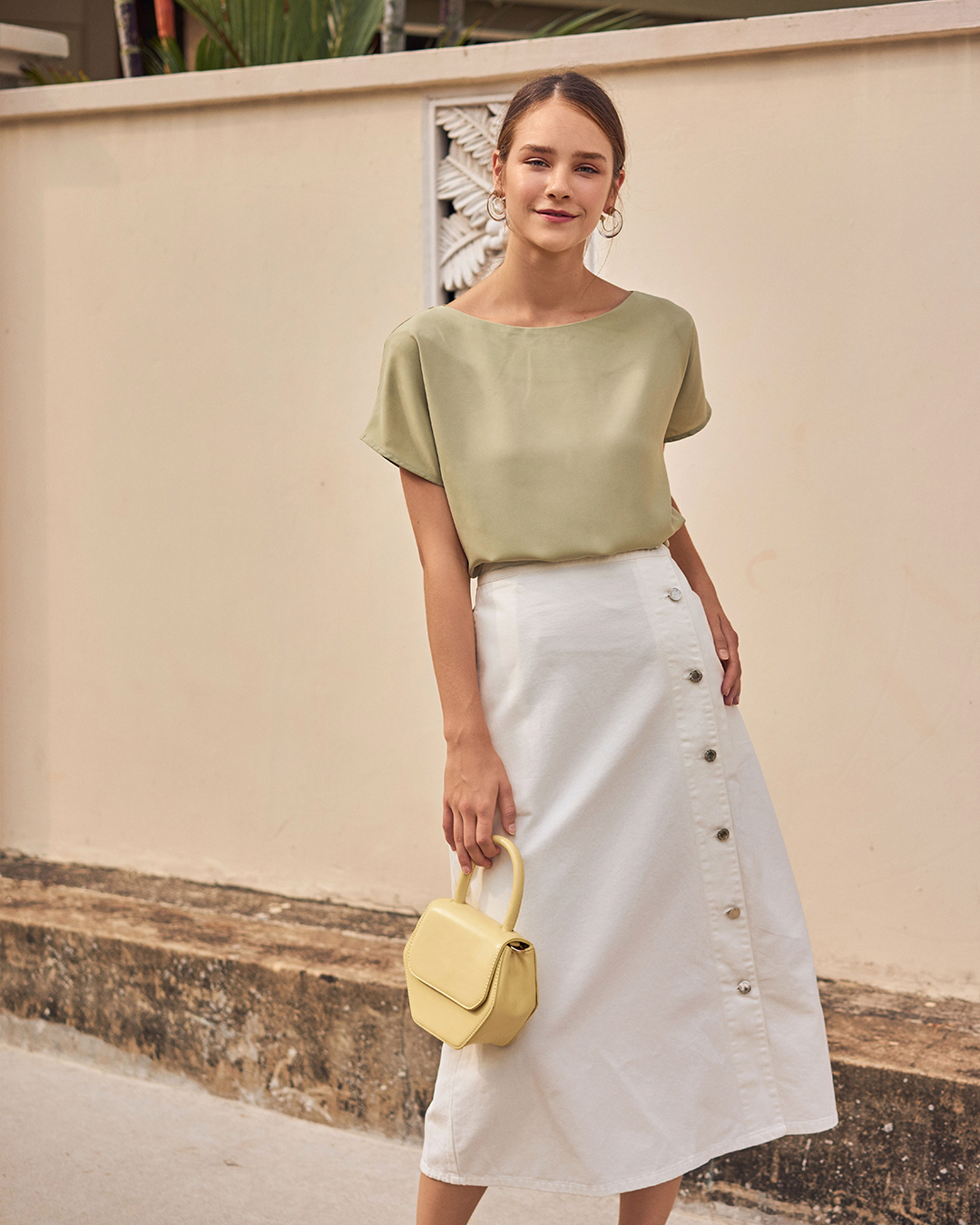 The basic style of our Kassie Top will definitely do wonders with printed bottoms! Make a statement with a pair of colourful abstract printed shorts for a fun and preppy look!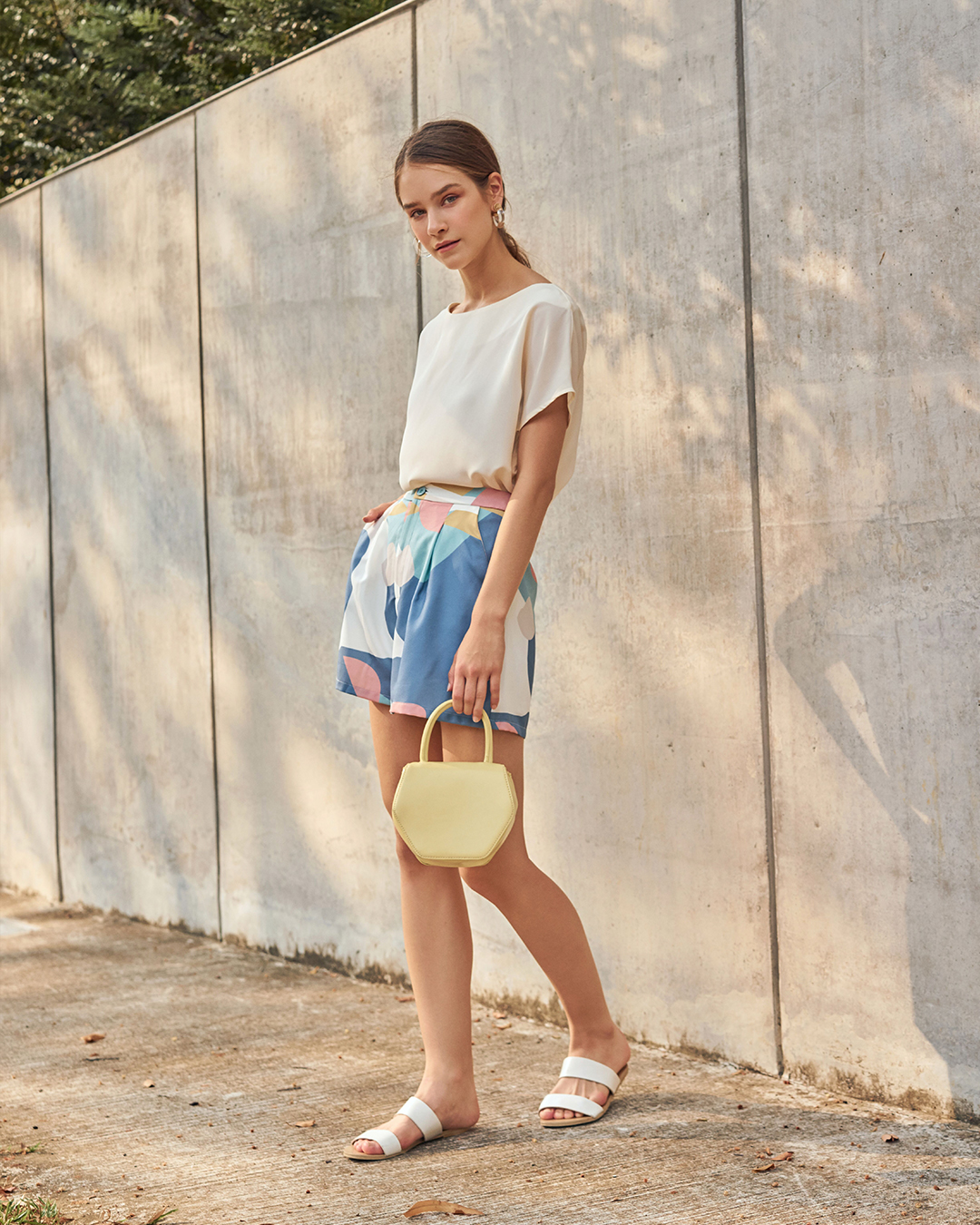 Ultimately, we are huge fans of our Kassie Top due to its versatility as a wardrobe staple!
See you at the Contemporary Charms collection launching online this Sunday (6 Oct 2019) or get first dibs at our retail outlets today!