Once again, we've come to this time of the year again... CHINESE NEW YEAR! This is the time where our office as well as retail stores are bustling and at our busiest. It's the peak period of the year for TCL, and we're well into all the CNY preparations. Thank you for all your support and love for our #TCLCNY2019 collections so far. We hope you're loving our collections as much as we are and that you've already found what you're going to wear during this festive and happy season.

Now that we've just launched our final #TCLCNY2019 collection, Grandeur Classics, we can begin celebrating this festive season proper here at the office. Year in and year out, we try to make a point to take part in these few CNY customs and traditions - but of course, do it the TCL style!


RED DECORATIONS

CNY isn't CNY without its decorations that shine bright and red. Decorating and decking the home up with these red decorations have become a tradition in the Chinese culture because the Chinese believe that the colour red brings happiness, wealth, and prosperity that wards off the evil and bad spirits around. Some even believe that these decorations can ward off the Nian, which is a beast that eats livestock and children during this time of year.

According to an ancient Chinese myth, the Nian comes to the village every first day of the new year to wreck havoc and steal their children and livestock. One year, an old man came to the village just before this time of the year and realised that the villagers were fearful. They locked themselves away that night, expecting the Nian to come, but nothing happened that night. The Nian did not come. Later, they realised that the old man turned out to be a god. When he had to depart the village, he taught the villagers that the Nian was scared of the colour red and of loud noises. And that's exactly what they did every year since to ward off the Nian. Since then, it's thus become a custom to put up these red decorations and play with fire crackers or fireworks during Chinese New Year.

Guo Nian (which means to overcome the Nian), is now what we call Chinese New Year.

And of course, we have spruced up our retail stores with little touches of red, pink and peach to add on to the festive vibes for you ladies. We hope that these modern takes on the tradition have helped to enhance your shopping experience with us!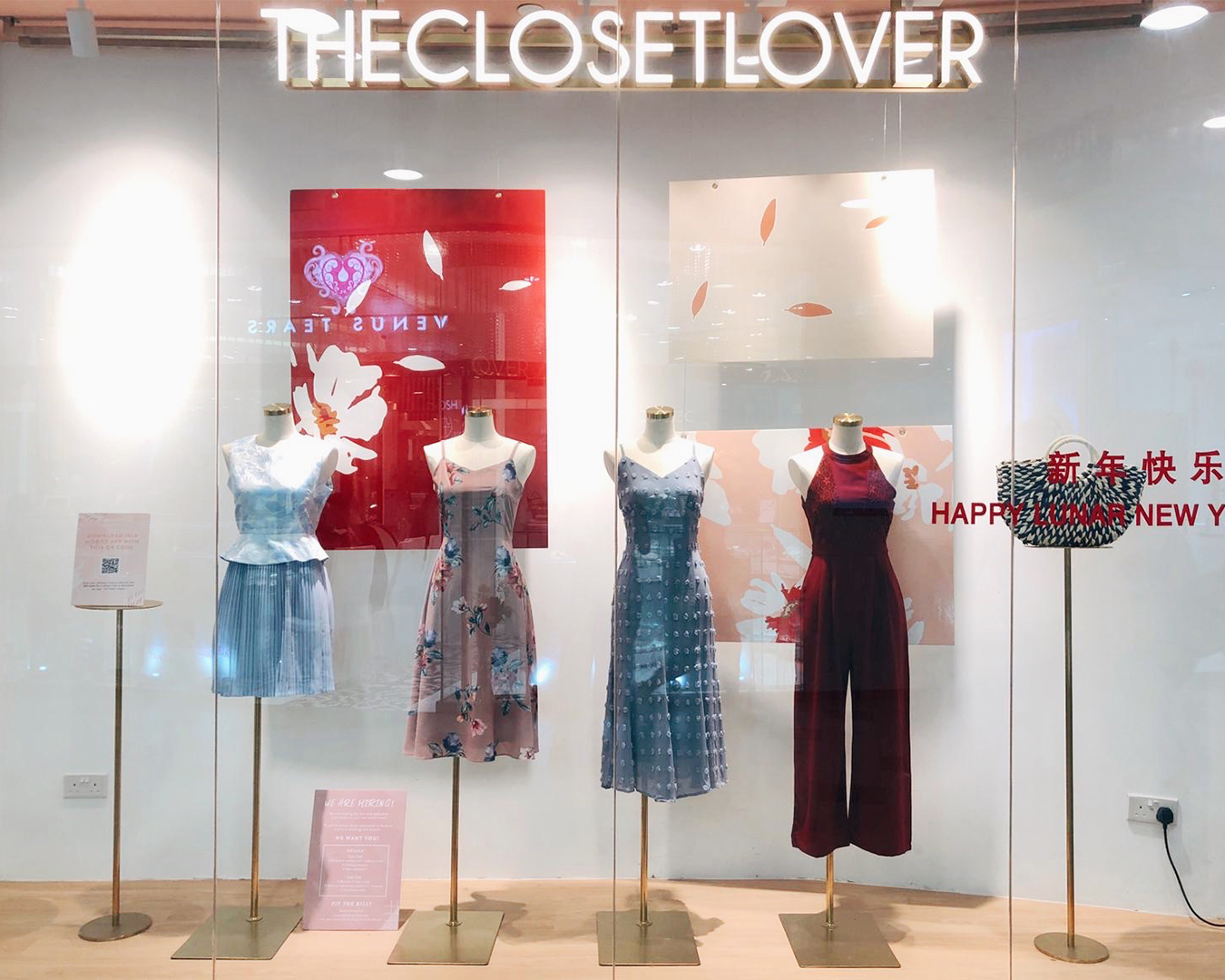 Feel free to drop by to any of our stores to catch a glimpse of our Chinese New Year decorations before it's over!

SG Retail Stores
All our SG retail outlets will be operating till 6pm on 4/2.
Thereafter, our retail stores will be closed in lieu of CNY celebrations.

Bugis Junction, #01-02
Operations resume on 9/2 (Saturday), 11am - 9.30pm, daily

Tampines 1, #01-49/50
Operations resume on 9/2 (Saturday), 11am - 9.30pm, daily

Raffles Xchange, #B1-57
Regular operations resume on 11/2 (Monday)
Mon - Fri: 10am - 830pm
Sat: 11am - 4pm
Sun/PH: Closed

For more details, do check out: https://www.theclosetlover.com/cny-office-closure


SPRING CLEANING

Similar to the decking of red decorations, spring cleaning is yet another tradition in the Chinese culture. The Chinese believe that to clean out one's house before the new year is to drive out the old and bad spirits of the past year out of the house.

Our annual spring cleaning session has become a tradition for us here at TCL! Every year, we would spend half a day cleaning up our office, our studio, and our warehouse just in time for Chinese New Year. It's become a day to just bond together with a mission: to clean up and spruce up the entire place! This year is no different; we're having our annual spring clean during our half day on Chinese New Year Eve. We're excited to be coming back to a fresh and clean office after the Chinese New Year break.

Regular operations will resume on 11th January 2019.
All emails and orders will be attended to when we are back in office.


Reunion Dinner

In the Chinese culture, families will gather and make it a point to have a meal together on New Year's Eve. This symbolises the love and unity that they have as a family. Typically, this consists of steamboat which is a huge hotpot that is placed in the middle of the table. Family members can then share their food out of this huge same pot.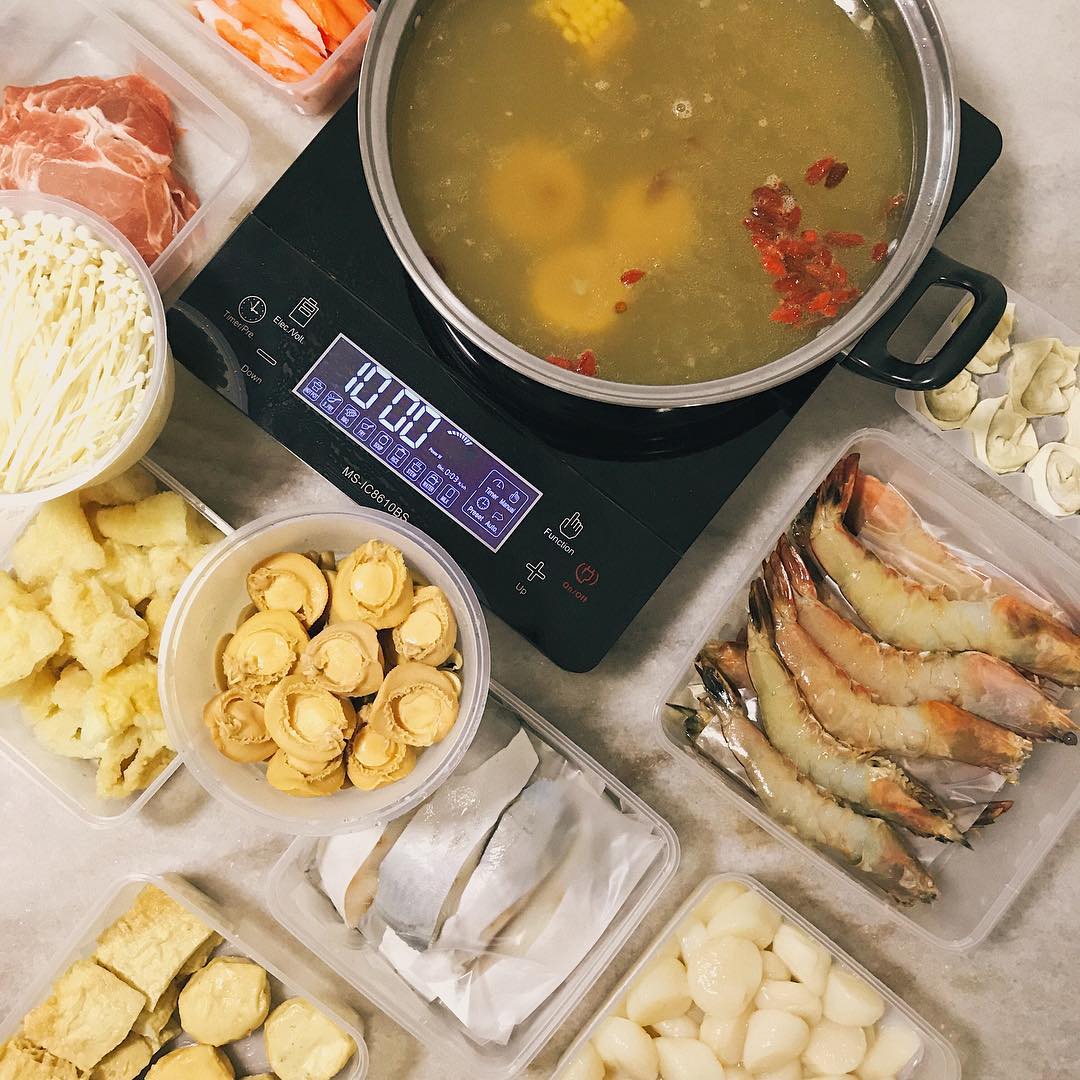 Here at TCL, we will also be having a team reunion meal! The entire team is looking forward to it because this is one of the few occasions for us (both online and retail staff) to have a get-together outside of work!

You ladies can be sure that we will be having a short coverage on this so that you won't be missing out on the fun!


Red Packets

And of course, no Chinese New Year is complete without red packets! Once again, with red being the symbol of luck and happiness, sending these red packets is a representation of sending luck, happiness, and good wishes to family and friends.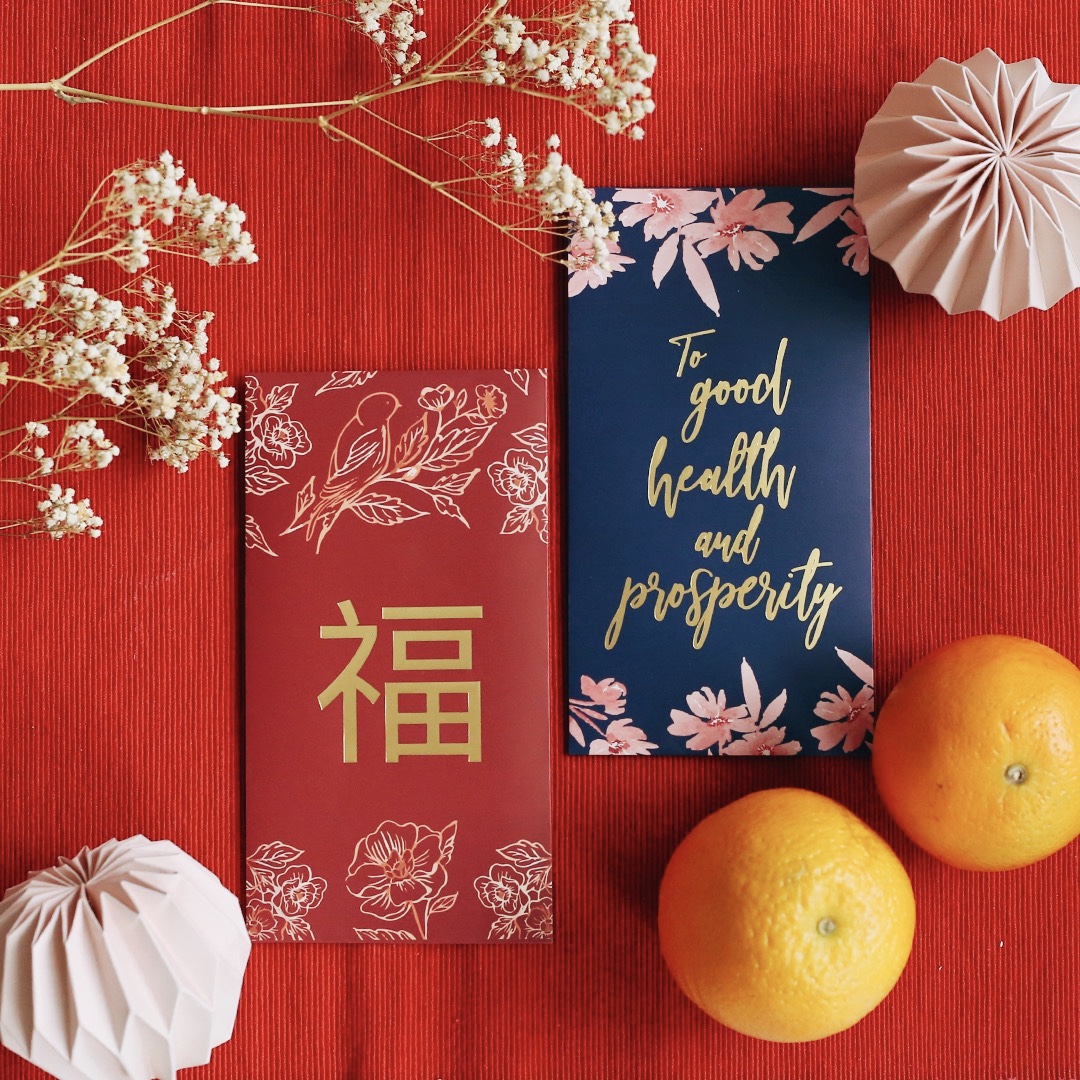 This year, we've collaborated with Pearlyn from Pearlyn & Paper to create these beautiful red packets you can see here. We've decided to do two designs this year - one of which is a more traditional red with the word 'fu' on it (which means luck), and the next is a modern take on the red packet, a blue packet with pink flowers. Both of these designs are exclusively hand-drawn by Pearlyn and is our Germana print and Jocia floral print respectively. (You can also find these designs on apparels here!)

These red packets were given with a purchase of 3 instock or backorder items in the month of January whilst stocks last. If you were lucky enough to get a set of these red packets, we can't wait to see you use or receive them this Chinese New Year!


CNY CLOTHES SHOPPING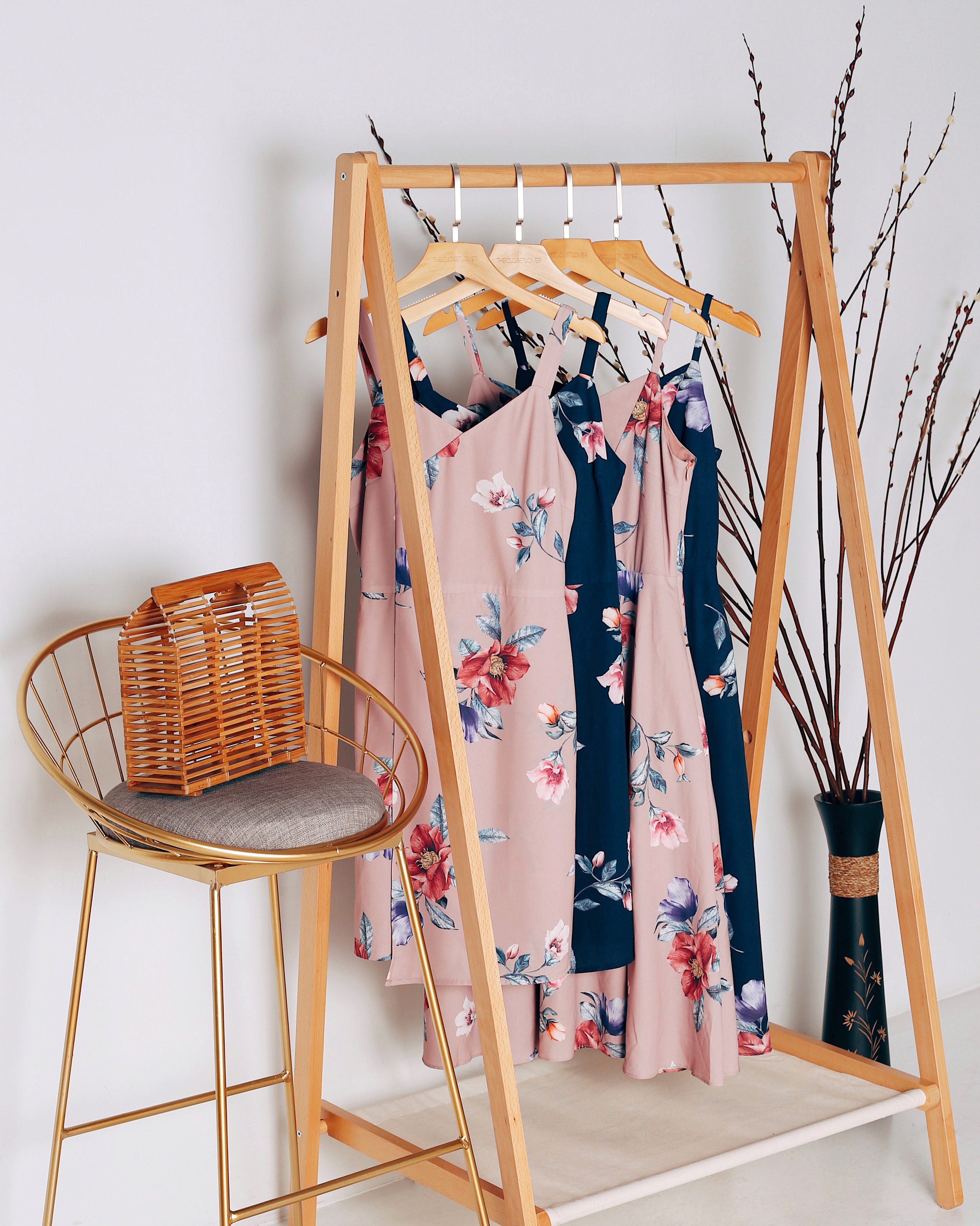 Chinese New Year is the perfect festival for you to indulge in brand new apparels. Traditionally, donning new apparels on this occasion signifies a brand new start to the lunar new year. That aside, this also serves as a perfect reason for us get dressed, look good and feel good!

We hope you ladies have enjoyed the CNY collections which we have launched over January! We loved catching glimpses of you ladies in our apparels and we can't wait for all your outfit shots.

Remember to tag us @theclosetlover and hashtag #TCLCNY2019 to share your outfit shots over the next week. Just by doing so, you stand a chance to walk away with an $18 shopping treat from us! ;)

-

And that's all from us for this week!

Here's wishing all of you ladies a very happy Chinese New Year!
May this year bring you much joy, blessings, and good fortune.

Love,
The Closet Lover