"You can never have too many basics."


Whenever we think about investing in a wardrobe staple, the first thing that comes into your mind would probably be a basic white tee. Basics are a great investment because of the versatility that it offers. There are countless of styling options when it comes to basics; think denim shorts or even pairing it under a slip dress!


Introducing our latest addition to your basics' collection - Kaia Linen Top. Enjoy the breeziness of this basic linen-blend number. This top deserves a spot in your wardrobe because it gives so much room for you to mix and match with your existing range of bottoms. Read on as we share with you 4 ways to style up and experiment with different looks!
Sweet Urbane Chic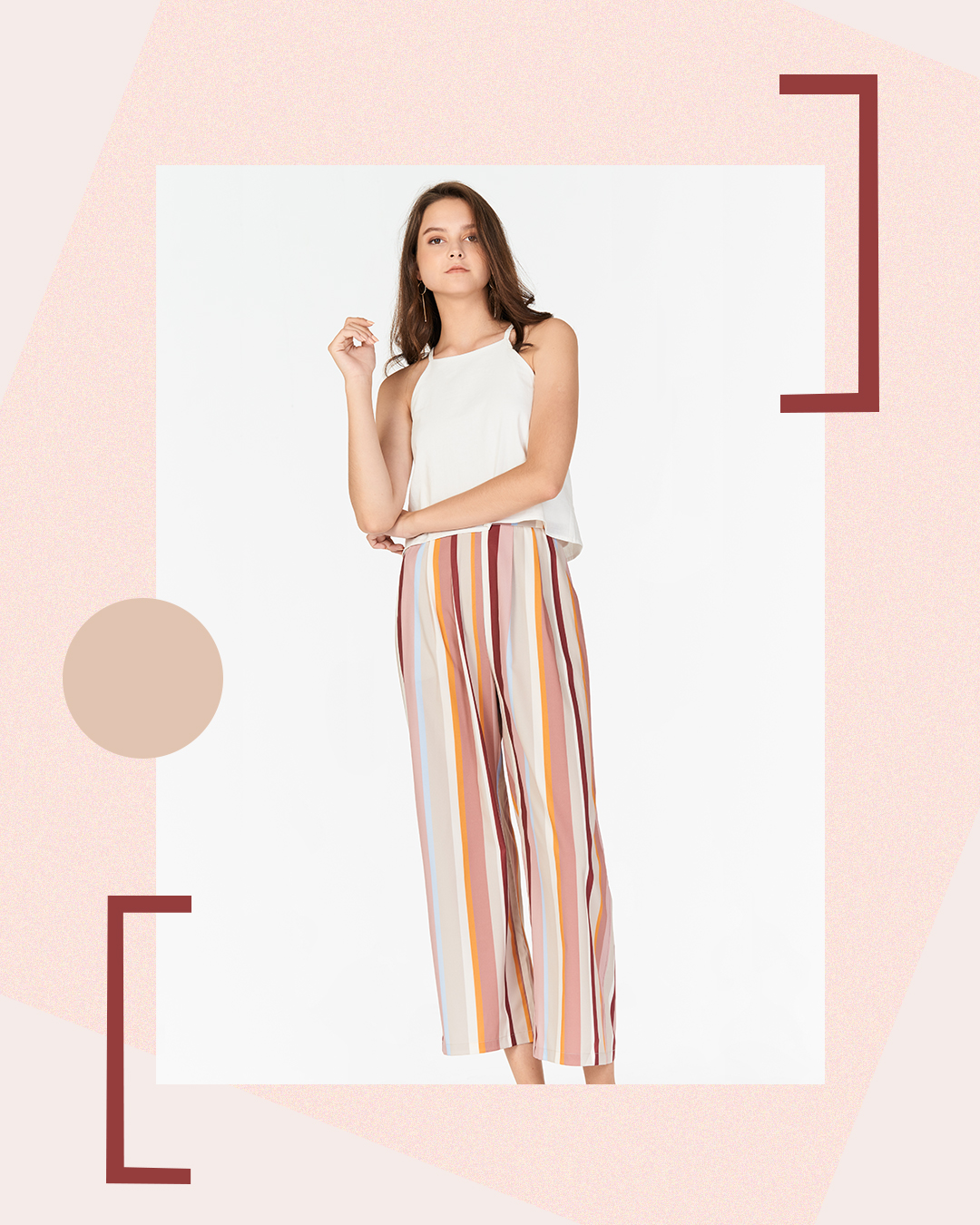 If you're someone who loves vibrant prints and colourful numbers, this top is just what you need to look right on point. Pair off your favourite print with this top and you'll never go wrong with your look! By matching off your prints with a basic like this, the print will stand out and shine more than it ever did.
Style tip: Match the colour of your top with any of the colour tone from your printed bottom for a cohesive look! In addition, choose to tuck the top in with the pants to achieve an illusion of a longer legs.

If the weather turns a little chilly, you may opt to layer on our Brenna Knit Cardigan (available in Navy and Grey).
Floral Finesse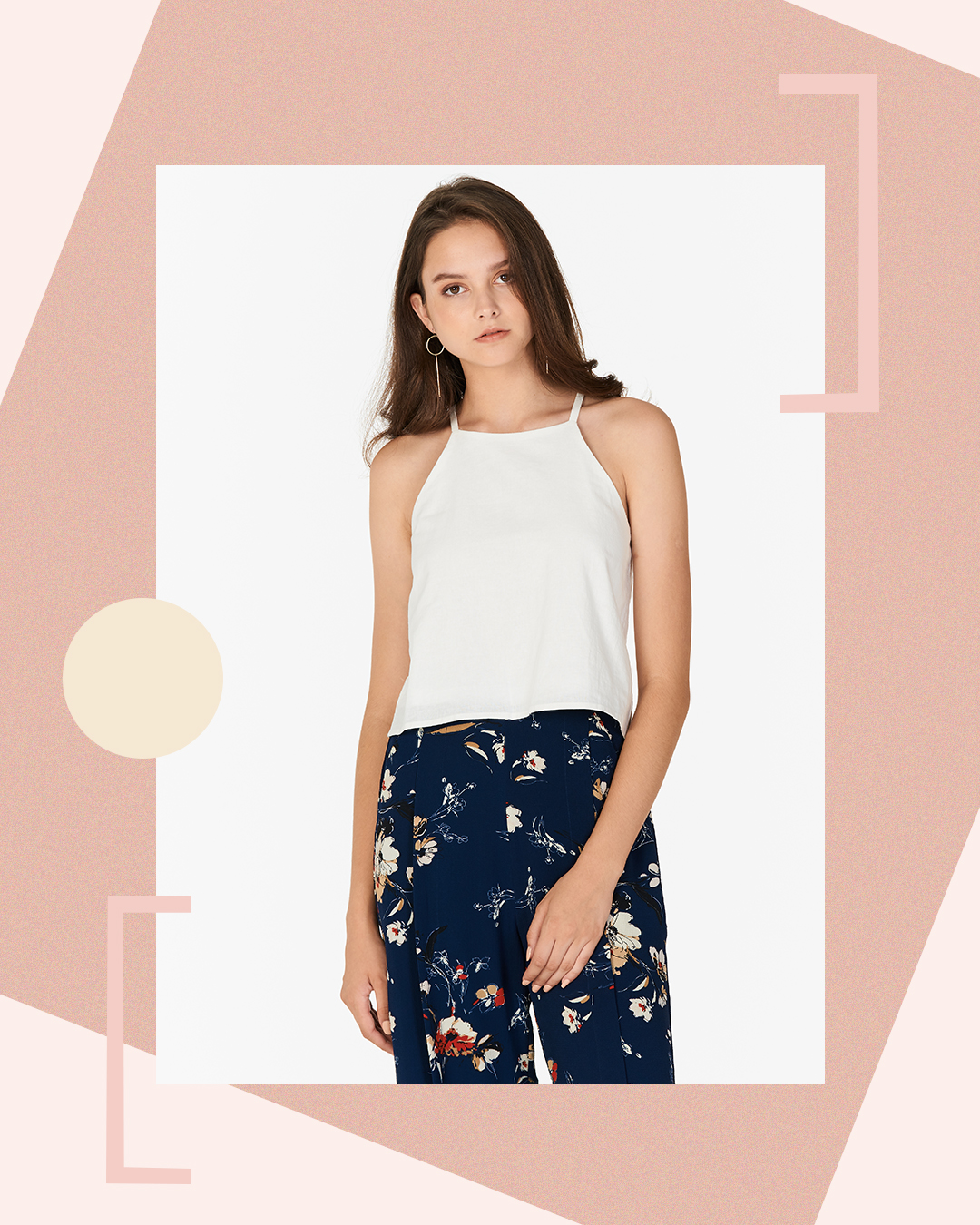 Elevate your off-duty look in a fun and feminine manner by donning a floral printed bottom. Going for a full floral outfit may be intimidating to some of you ladies, especially if you are new to prints. This is a great way to incorporate some floral prints without going too over the top!

We're also loving the halter neck design of this top, which shows off a bit of collarbone and shoulders. This top is also lined, which means you do not have to worry at all when it comes to sheerness!
Complete this feminine off-duty look with a pair of sandals or sliders and finish off with a pair of gold earrings.
Neutral Notes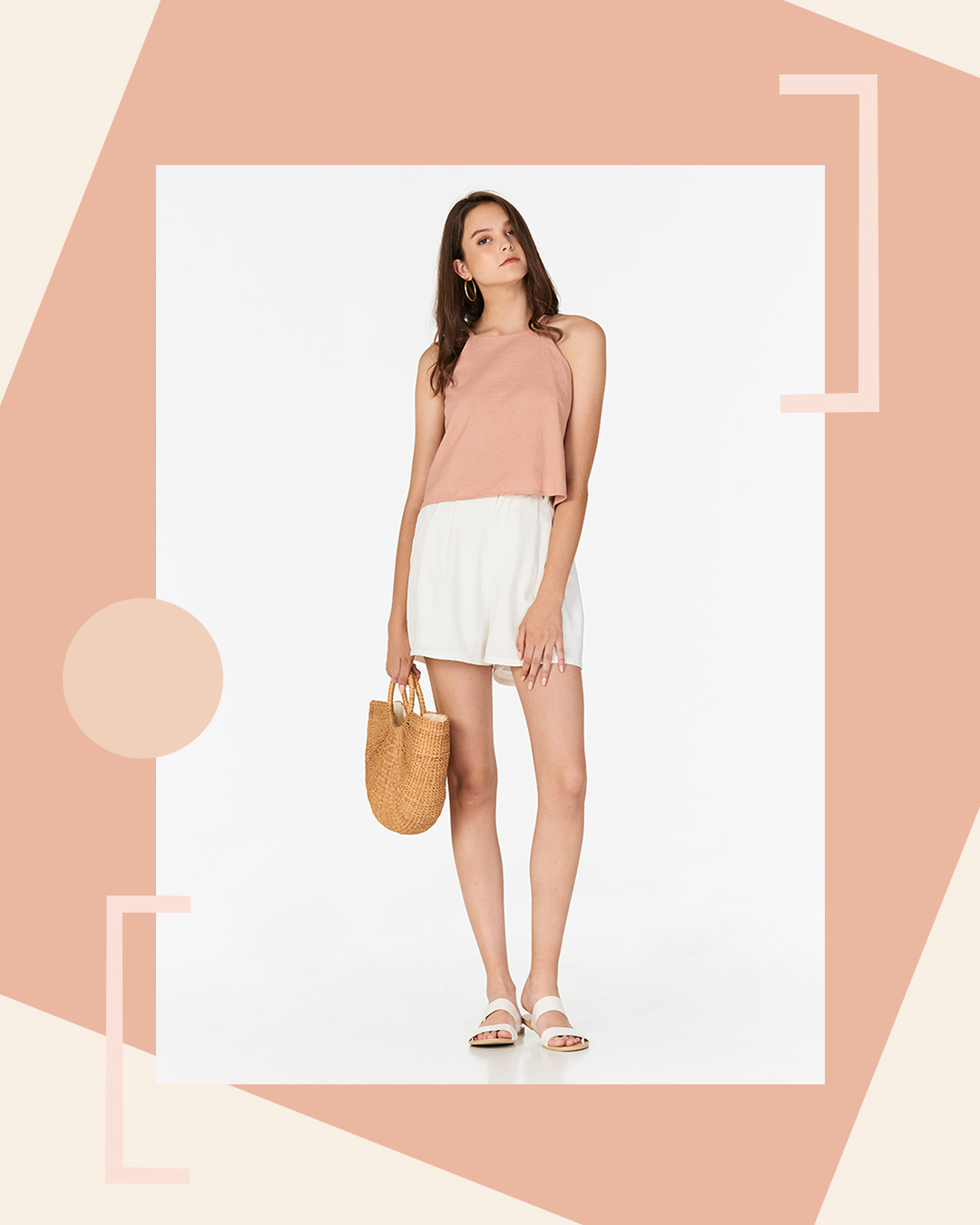 It's Sunday and you're digging the plain tee and denim shorts combo for a casual day out. Why not take this chance to try something a little different yet equally comfortable? Go for the colour blocking trend by matching this with a solid coloured bottom. We kept it simple by pairing it off with our white Maisson Sliders and a casual woven handbag. This look is the perfect testimony that style does not have to come at the expense of comfort.
Our Kaia Linen Top is a perfect top as it isn't too cropped, slightly longer than a crop length so you need not worry about it showing too much.
Summer Travel Ready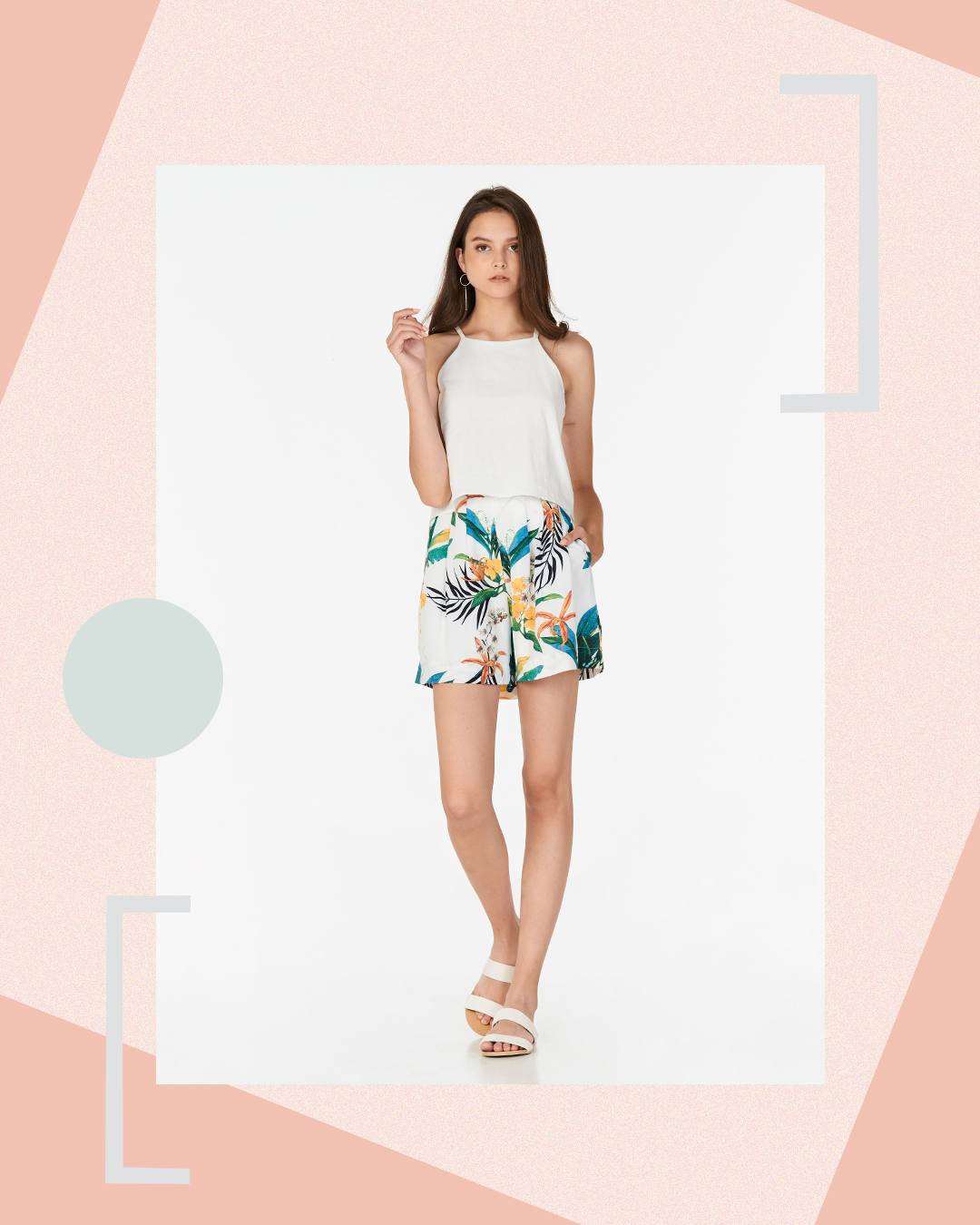 When it comes to travelling, we love to travel light but no one loves to compromise on the style factor of their travel outfits. This top proves its worth as it lets you enjoy the best of both worlds.

If you are planning on a resort getaway or beach holiday, go tropical with your choice of prints just like how we have done above.
This linen-blend number feels super lightweight and its breathable fabric provide maximum comfort to your wearing, keeping you cool even in the hot sweltering weather. Additionally, the flare cut design of this top allows room for food indulgence during your travels!


-
Basics are absolute keepers and we aren't at all shy to say that a lady will never have one too many basics. If you have got a basic number lying around in your wardrobe, let it come to play by trying on different looks and styles!

If you are giving a try on any of our styling tips above, share it with us because we would love to be in the loop! Do tag us on our Instagram handle (@theclosetlover), and you may be rewarded with a $20 TCL gift voucher!

Have fun and till the next! :)