With 2019 approaching in less than three weeks, this is the best time to shop for your Christmas and New Year party outfits! We have selected 5 stylish and gorgeous dresses to prep you for this holiday season without breaking the bank.
Read on as we share our top picks for you to soak up the festive vibes in style and yet, versatile enough to take you beyond these occasion days.


Amalise Pleated Midi Dress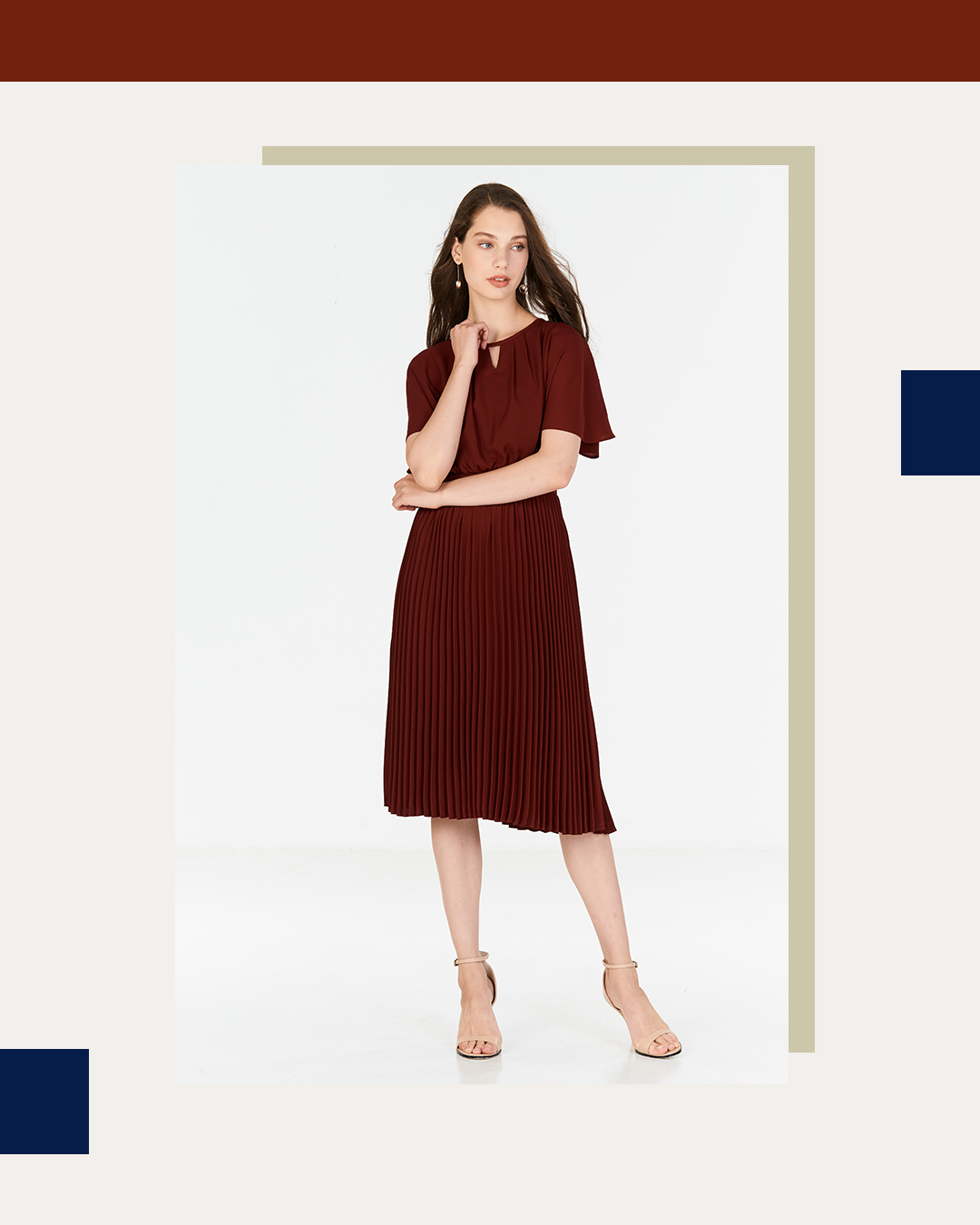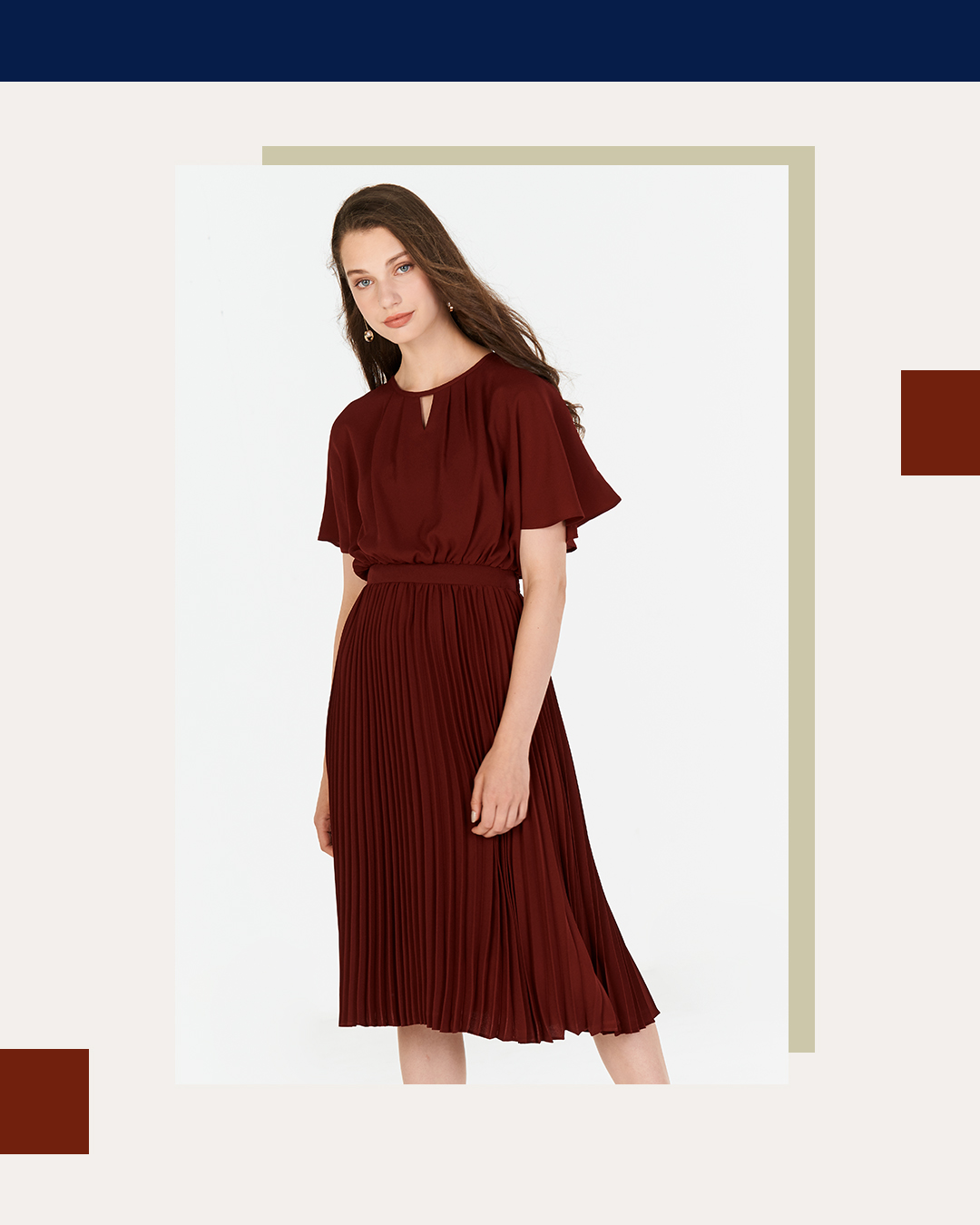 Let's kickstart with our Amalise Pleated Midi Dress in Wine! Sashay your way to parties and dance the night away in this gorgeous deep red flowy midi number featuring accordion pleats that will sway with your every move. Soak up this festive glamour and let your feminine side shine in this wine red number!

Complement this look with a simple clutch and a simple pair of dangling earrings and you are all ready to glam up for this holiday season!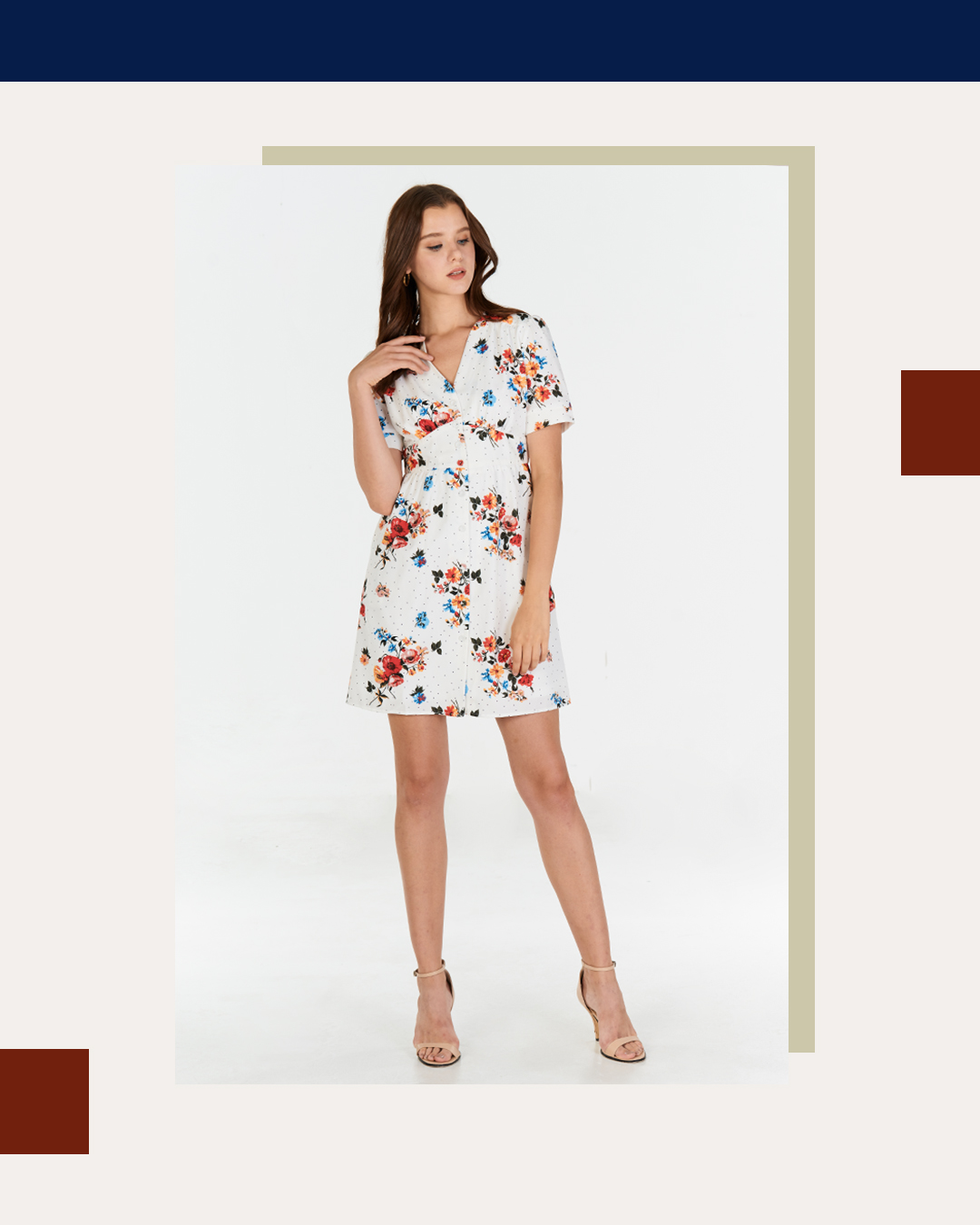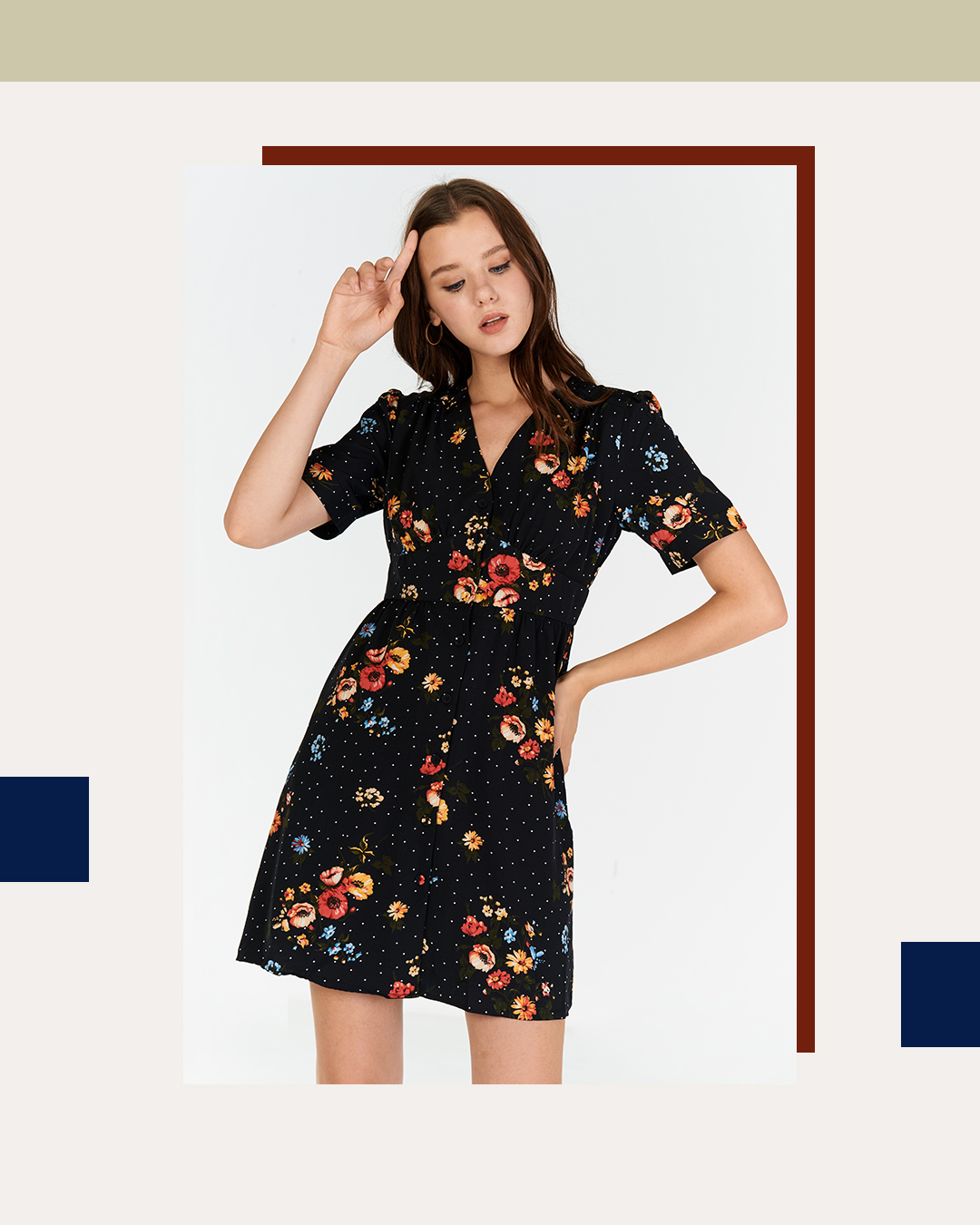 Sparkly and sequinned pieces are undoubtedly the most prevalent looks for this party season. One way to stand out will be for you to go the unexpected way - with florals and dots, no less! This unique number that combines the best of both prints is bound to receive compliments! The waistline on this number flatters almost all body shapes, making this a gorgeous skater dress to don this festive season.

Derina Two Way Eyelet Slip Dress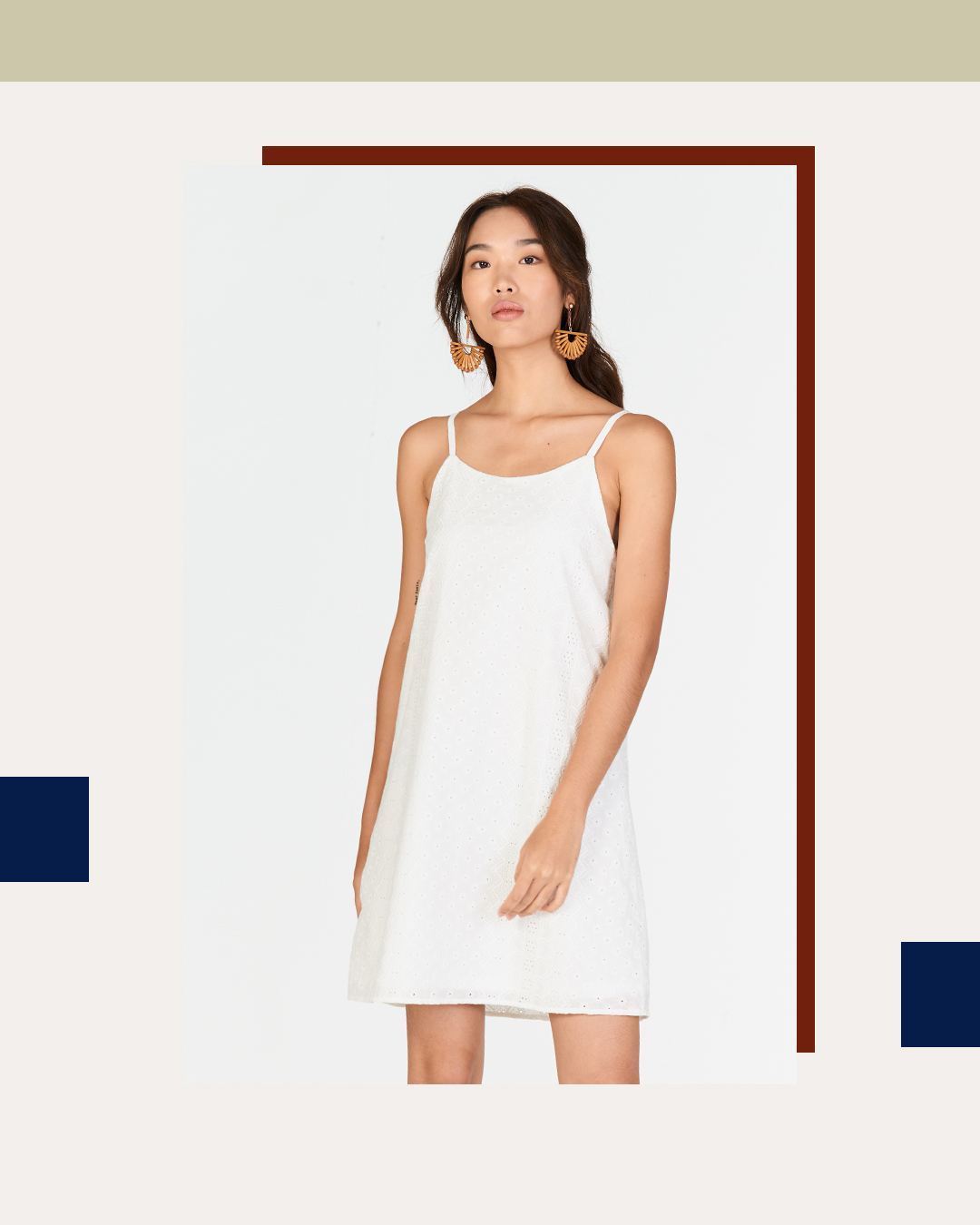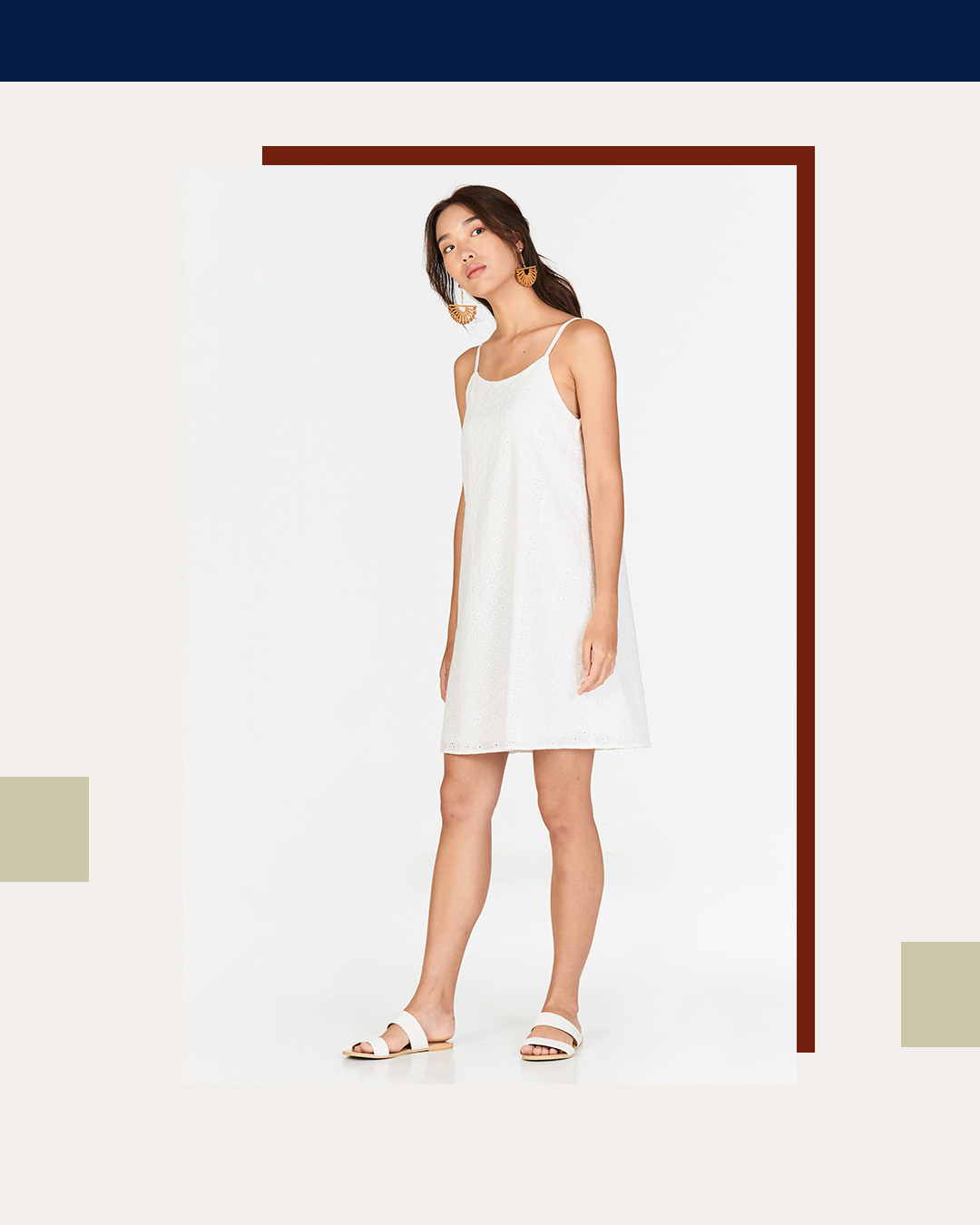 The year-end parties may be a great time for you to dress with loud colours and prints but for those of you who prefer an understated kind of charm, our Derina Two Way Eyelet Slip Dress is just the piece for you. This white dainty eyelet thread is perfect for your weekend Christmas luncheons and it will definitely last you beyond this festive period.
Style up this dainty number by going for statement wood accent earrings for the perfect White Christmas look. Additionally, this dress can be worn 2 ways, featuring different necklines so what's not to love about this? ;)



Next up, a little black dress (LBD) that's simple and classy! Black is one of the foolproof colours to own and this is the perfect time for you to expand your repertoire of LBDs!
A unique feature that sets this LBD apart from all others would be its ruffled sleeves! It adds on a little bit of dramatic flair without being over the top. Get party-ready with gold jewellery for a classy look that will lend you a perfect shine.


Rani Confetti Dress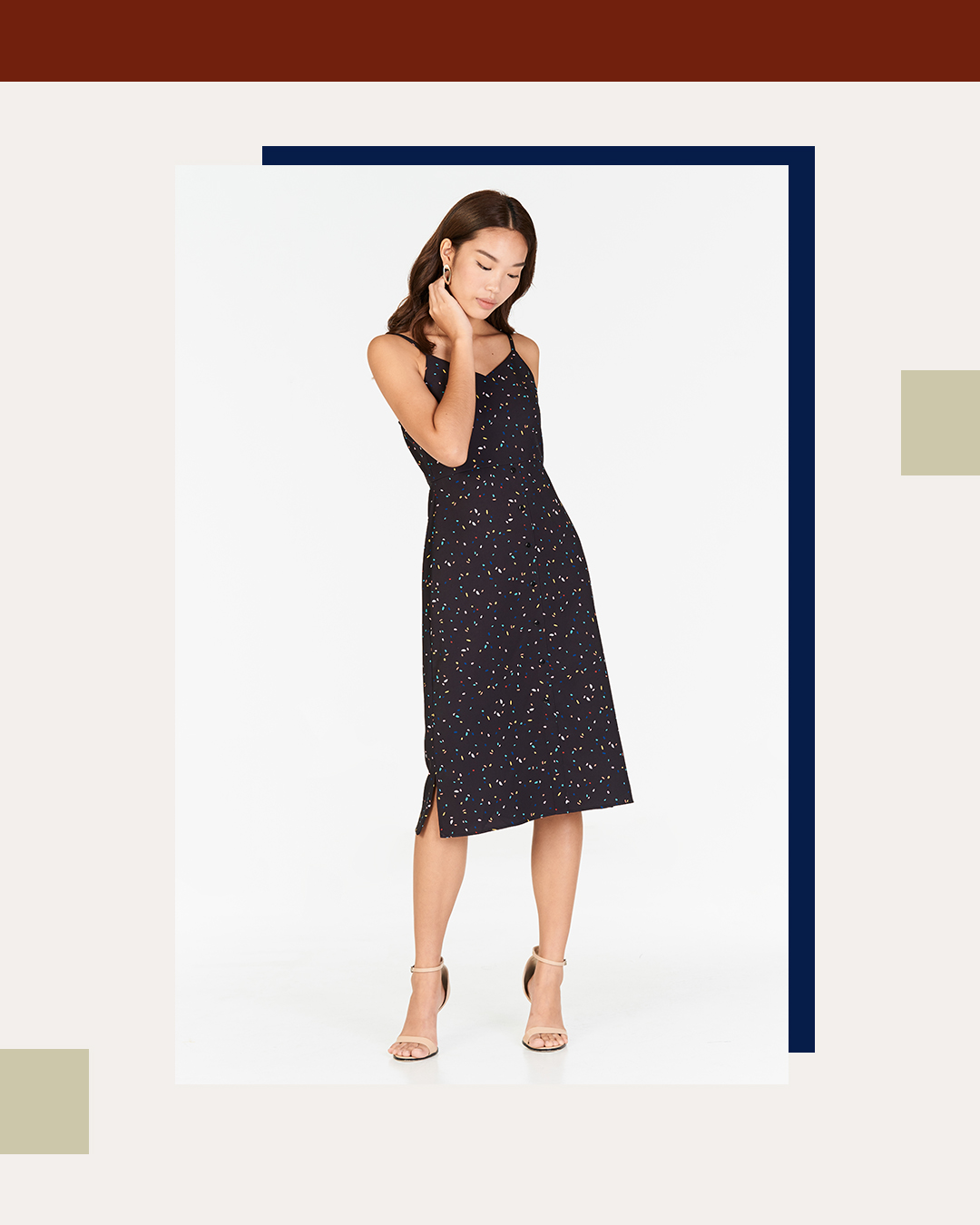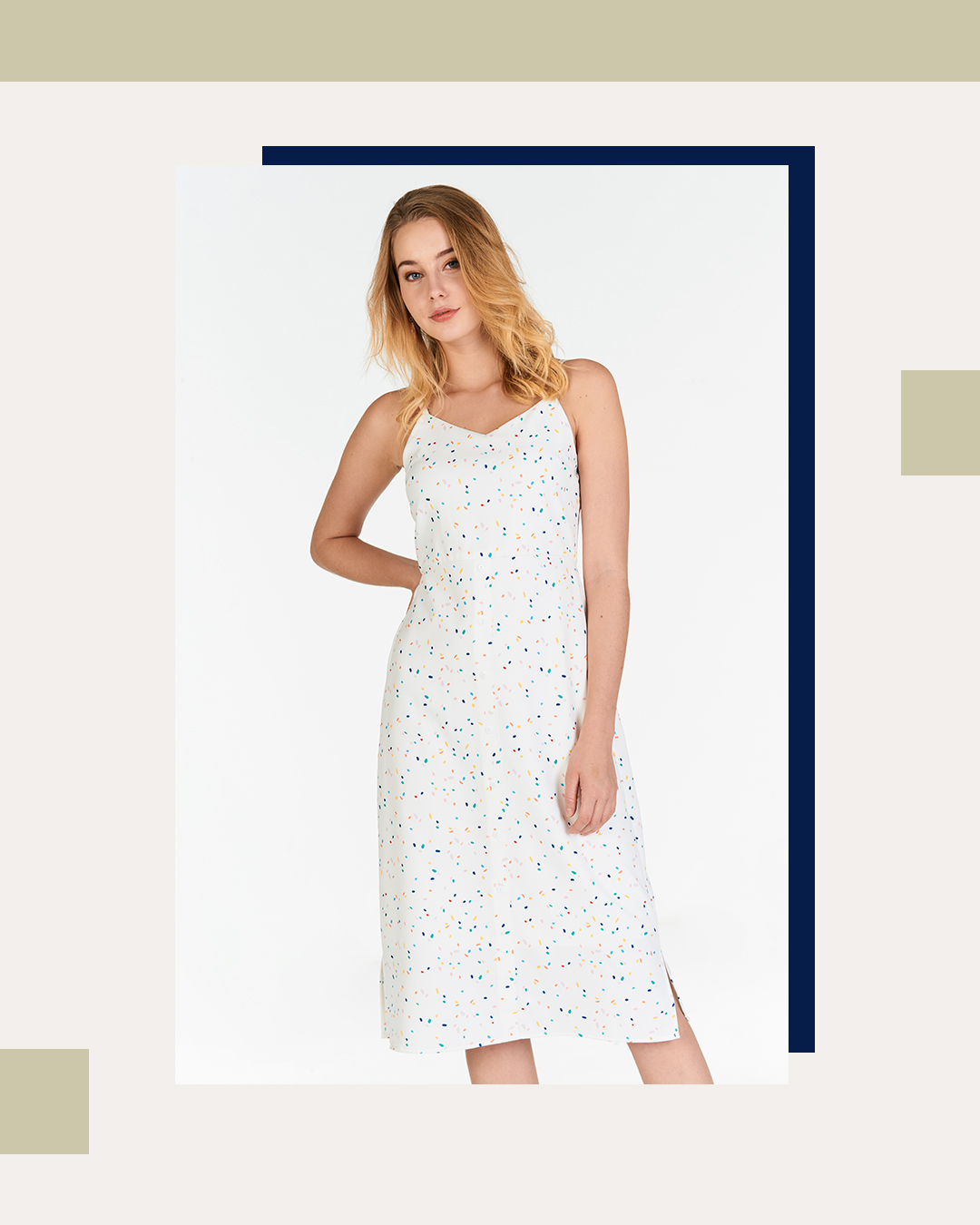 Last but not least, this is our exclusively curated confetti print, specially designed for this festive season! Exude cheery vibes in our Rani Confetti Printed Dress which comes in a streamlined silhouette that hits slightly below the knees.
Dress it up or down just by changing up your choice of shoes. Head out for a casual day by teaming up with a pair of comfy sneakers. When transiting to a look for your evening parties, go with a pair heels and you're all set to stun. We recommend keeping your choice of accessories simple to let the prints shine! P.S. This print is also available in three other variants. View our lookbook for a sneak peek at the full collection! Shop our Melodic Notes collection this Sunday (16/12) at 8.30pm!
We've rounded up our favourite dress options to wear this party season from casuals to formals. RSVP yes to your year-end parties and have yourself a wonderful year-end season!
Till the next!
With Love,
TCL