This Chinese New Year is no different from last year's. If you've been following us for a while now, you will know that we always love working with Pearlyn (@pearlynkmin) from Pearlyn & Paper (@pearlynandpaper). Our second collection in collaboration with her has just been launched on Wednesday, and we've received so many positive reviews for it! If you haven't got your chance to browse these designs or haven't bought any for yourself to keep, this is your chance!

Pearlyn is a jeweller designer and diamond grader by training, but she is also a wedding and lifestyle stationery designer. She, together with her family, now lives in Barcelona, Spain, and it's our biggest privilege to be able to collaborate again with her during this festive period. These apparels have been in the making for a while now, and seeing it all launched and loved by all our customers is amazing! But before we take a look at our favourite apparels, we have a chat with Pearlyn to get to her know her a little better!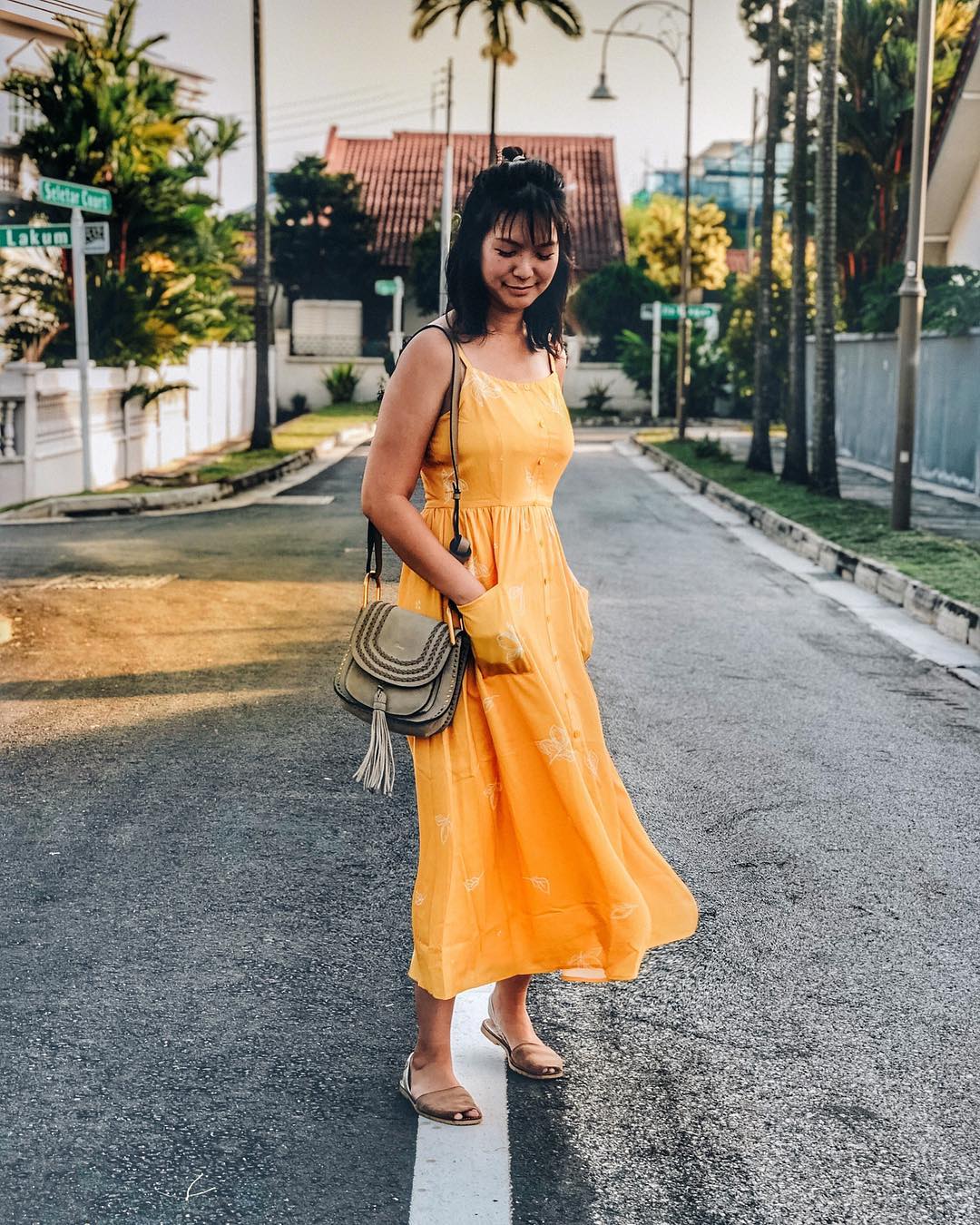 -

1. Share with us how has 2018 been for you and any personal goals or resolutions that you have set for 2019?

Pearlyn: 2018 was a rather slow year for me in terms of work but with the birth of my second child, it was both challenging and fulfilling. I never knew I had so much willpower in me until I became a mom of two!

I don't usually have New Year Resolutions, haha! But I would like my entire family to be more active and make more memories.


2. What was the inspiration behind the prints you'd curated for this year's CNY collection and how's it different from our previous collaborations?

Pearlyn: I wanted to do something slightly different as it's our third year of collaboration. Ink on paper has been something I've been doing on the side and I thought that having the prints in a graphic style this year would give the clothes a little more edge and fun.


3. Share with us your favourite item(s) from this CNY collaboration.

Pearlyn: I don't have one this year because it's too hard to decide!


4. Is there anything in particular that you're looking forward to this coming CNY?

Pearlyn: Food and company! Always love CNY gatherings with my friends in Barcelona.


5. Anything else you would like to say to our readers?

Pearlyn: I would like to wish all of you a new year full of joy and happiness. Always cherish the precious time we have with family and loved ones!

-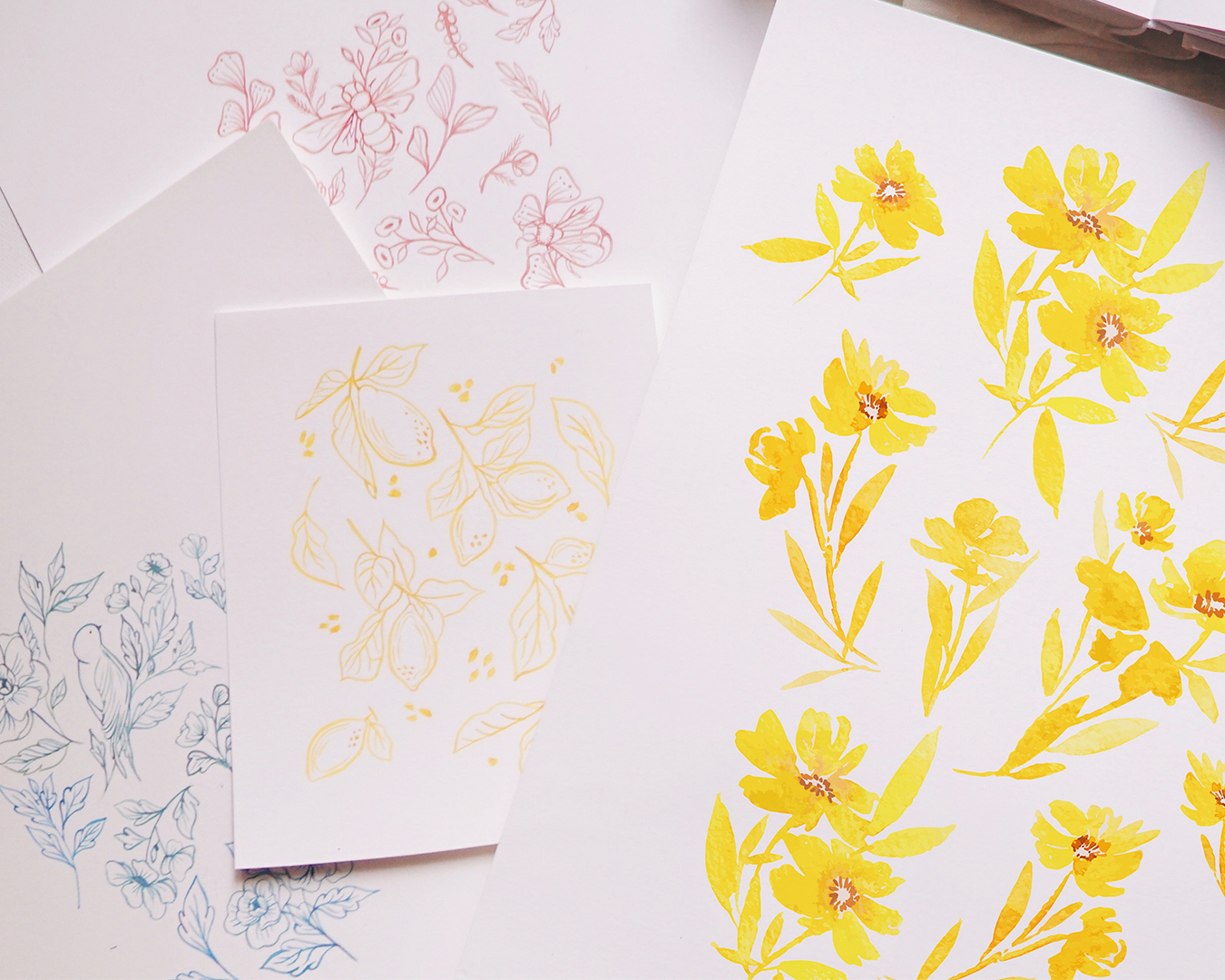 This year, as a part of our Artisanal Fleur and Spring Poetry collections, we've got you covered with all the prints you definitely need in your wardrobe this season. You can find the exclusive lemon prints that had an overwhelming response here at our Artisanal Fleur collection last week, but we've also got our usual floral prints that we're so excited to share with you. Here are a couple of our favourite floral prints from our exclusive collaboration with Pearlyn & Paper:


GERMANA PRINT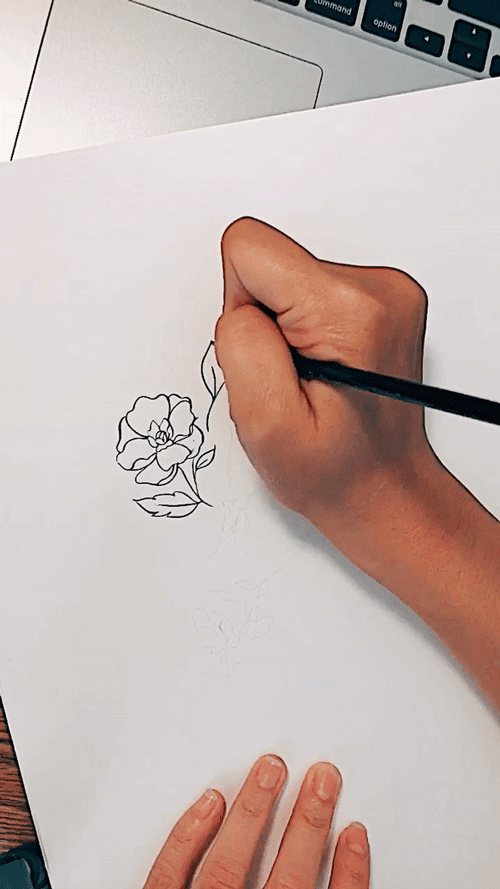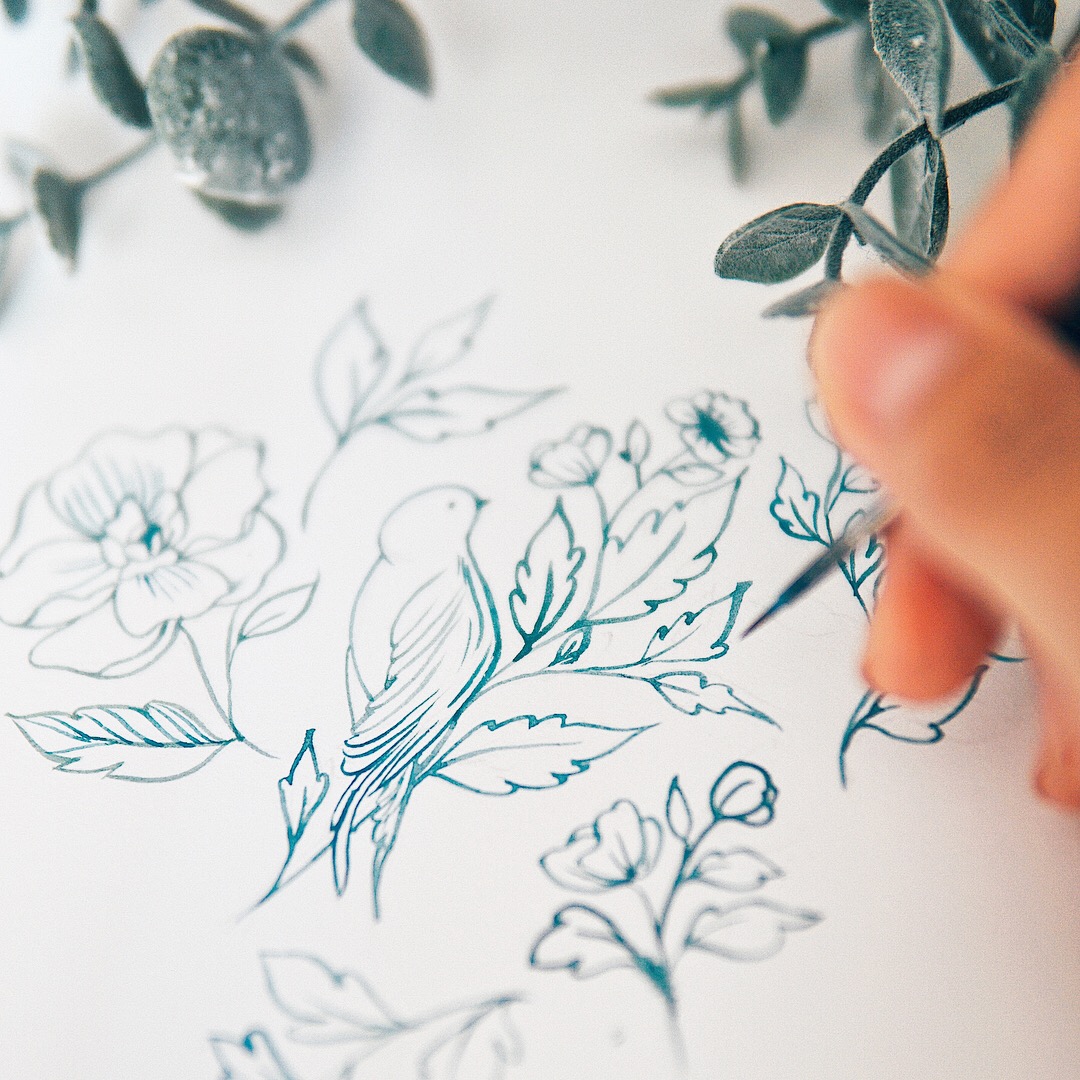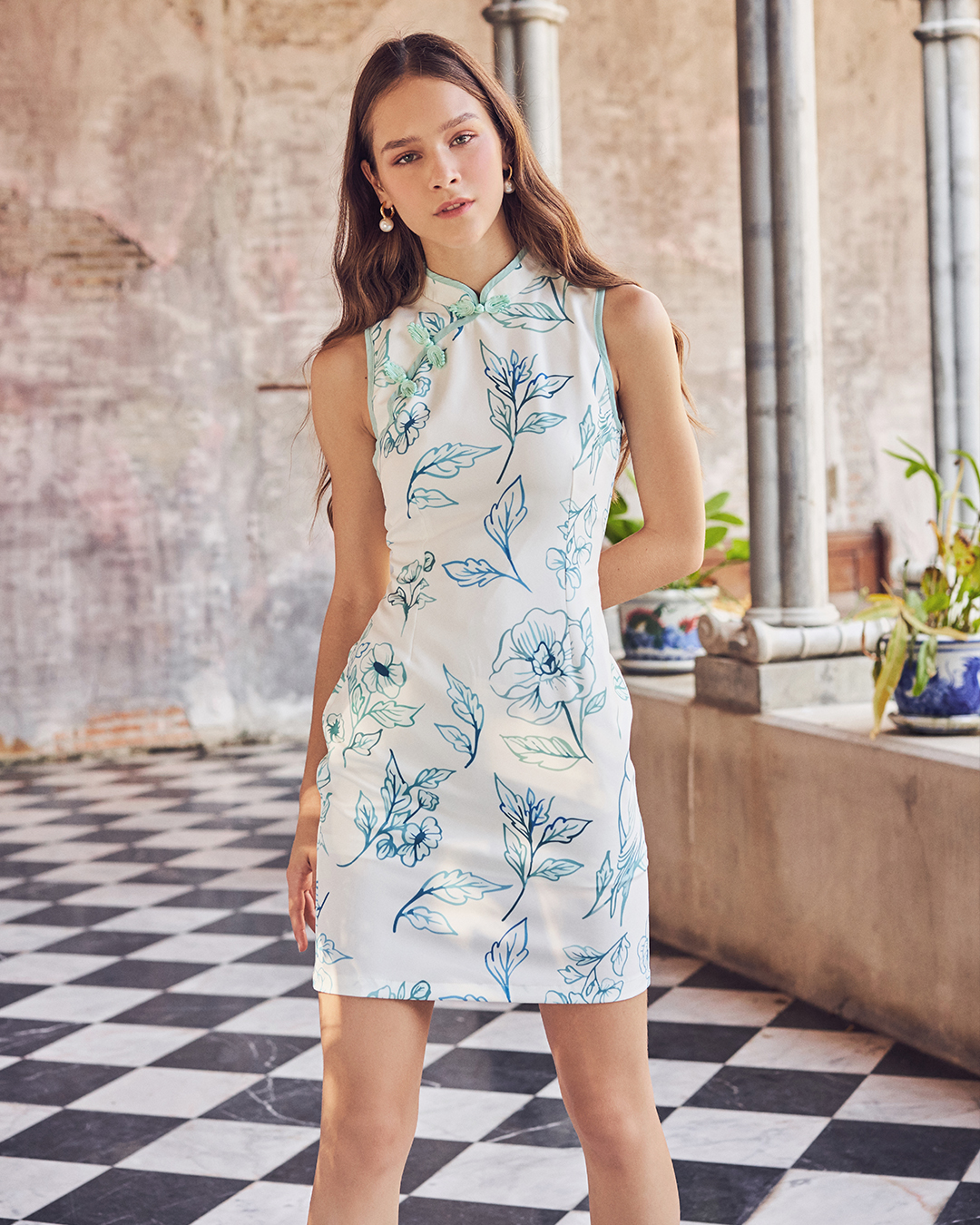 Here's one of our absolute favourites from this collection that has just launched. It is unique in its print and colour, and definitely one of a kind! Our Germana Printed Qipao is altogether sweet, fresh, and vibrant. For this print in particular, we chose to keep as close to the original prints that Pearlyn had given us, and we retained her original colours as well! The colours of the florals and birds are in a mix of spring mint and blue hues with a colour gradiant that gives this number more dimension and definition. The florals are in full bloom all around the qipao and is contrasted against its white base.

The best part? You get to keep the traditional and oriental style of the qipao with the mandarin collar and non-functional pankou embellishments at the neckline - Great for visiting your older relatives with! This is definitely a style keeper from our Spring Poetry collection that you need in your closet! Pair it up with heels and a simple pair of pearl or gold earrings as we have done and you're good to go!


AINSLEY FLORAL PRINT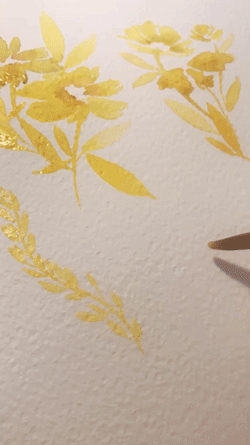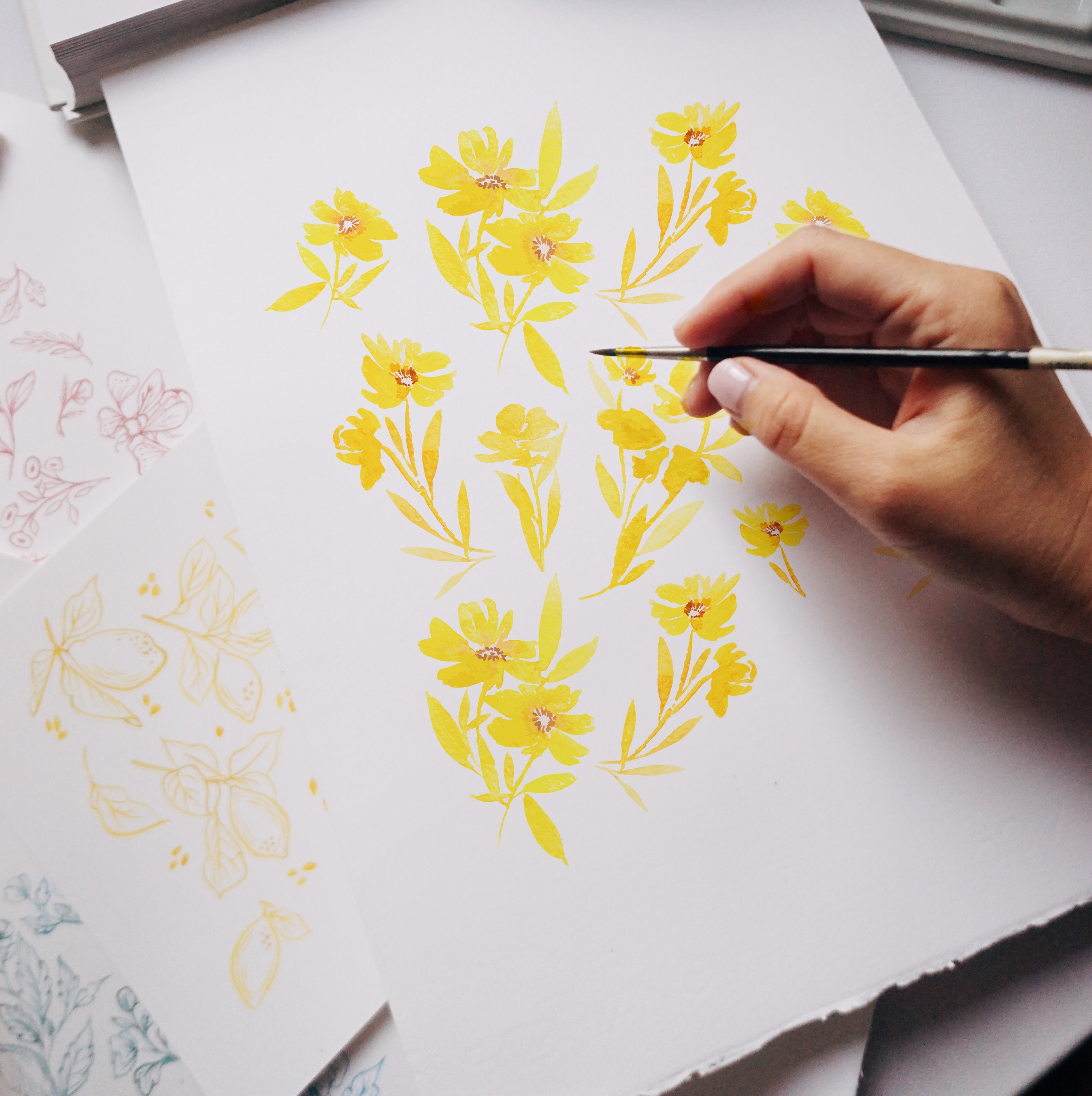 We've got out Ainsley floral print that features small stalks of flowers and leaves. It is the epitome of everything dainty and intricate, and we've got it in a number of feminine and sweet threads to complement this floral design perfectly!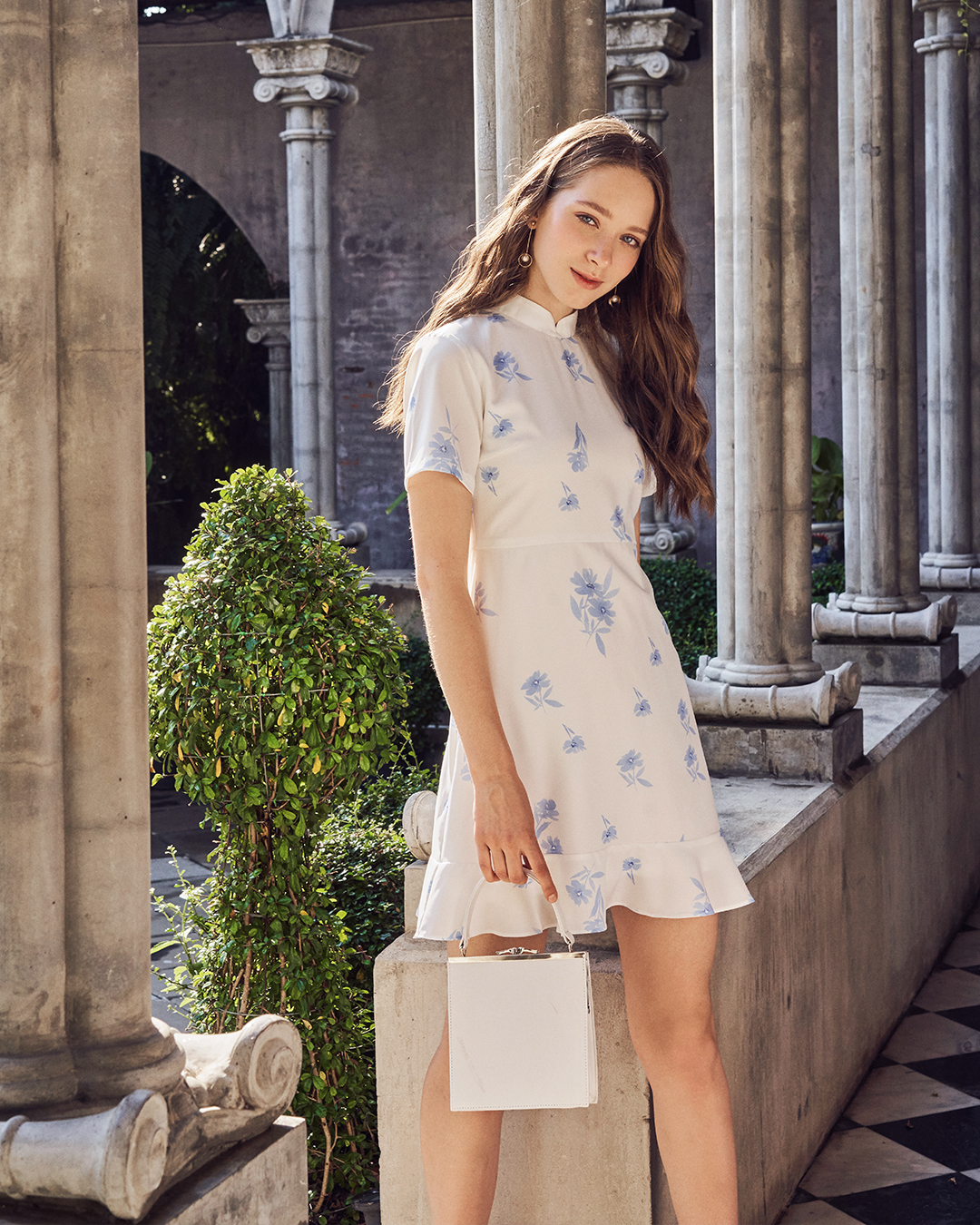 If you're looking for something that's both traditional and modern, or you simply cannot decide, this is the number for you! Our Ainsley Floral Printed Dropwaist Dress is available in two colours - Powder Blue and Pink. The powder blue variant of the dress features a white base with powder blue florals, while the pink variant features a light pink base with white florals.

This dress offers a mix of the traditional and modern styles. We've got a mandarin collar just for your traditional half, and a dropwaist hemline for you to add a touch of modernity to your look at the same time!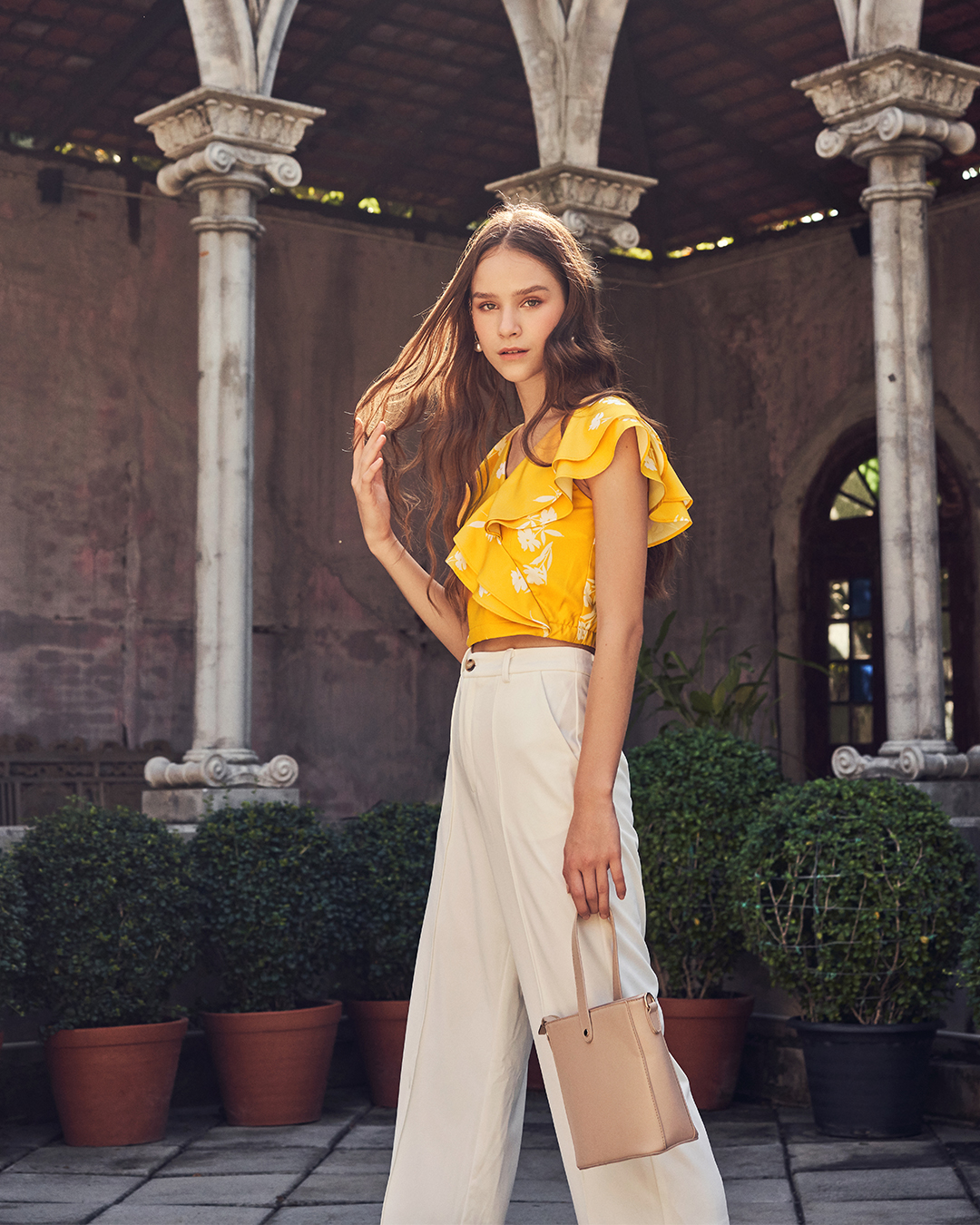 Here's a remake of one of our most popular numbers during the Chinese New Year season, our Fenn Ruffled Top! Earlier this month, we've launched it in two solid colours - White and Wine - and now we've also made it in our Ainsley floral print!

It is the ruffled details of our Ainsley Floral Printed Ruffled Top that really complements the sweet, feminine florals of our Ainsley print well. For this top, we've got it available in Marigold and Navy, and they're both easy to match with any white or denim bottoms you might have!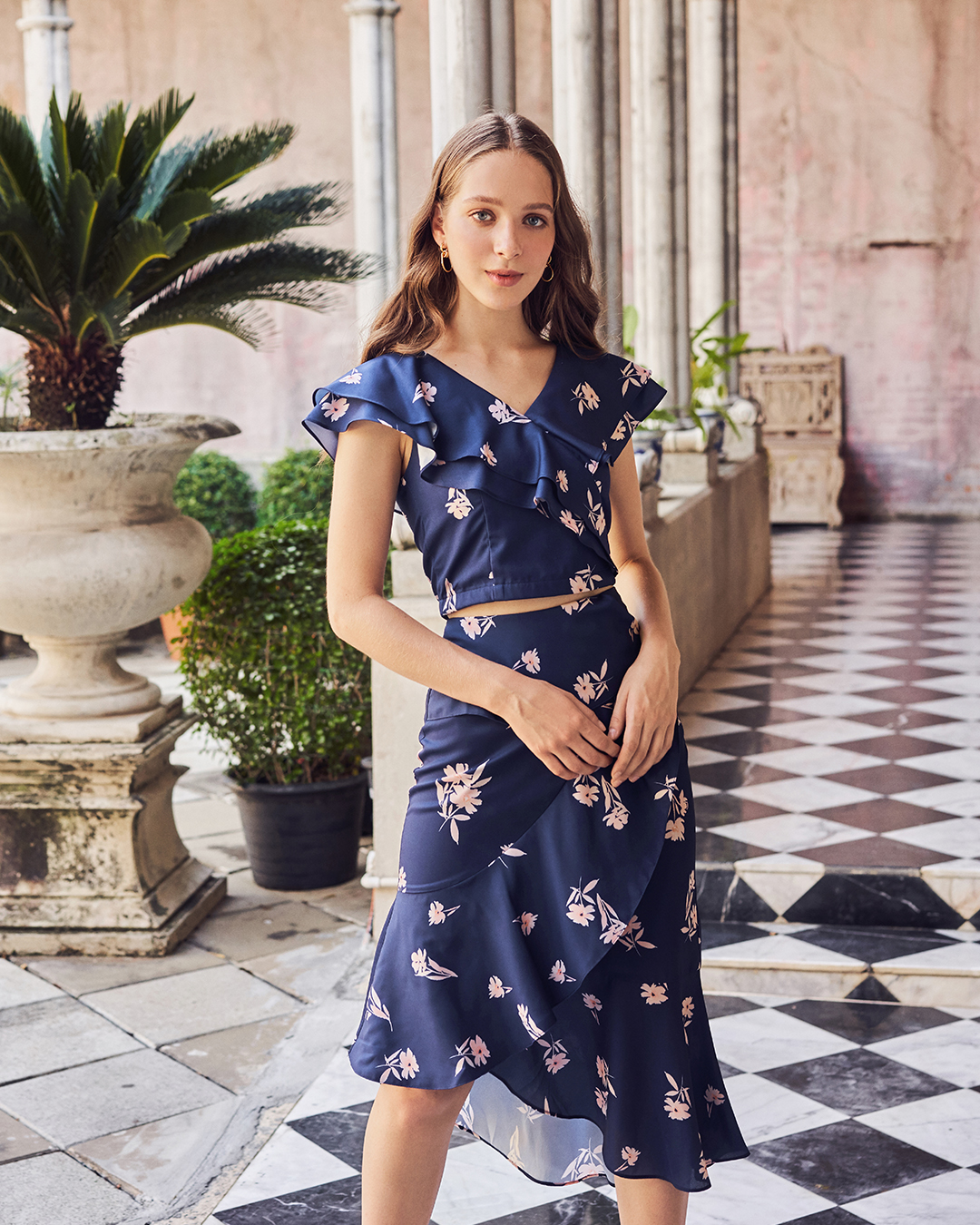 Here's a look into our Ainsley Floral Printed Ruffled Top in Navy, and we've also got a matching skirt just for you, our Ainsley Floral Printed Midi Skirt! It's a simple and fuss-free co-ord that you can easily put on in the mornings of your visiting, and you're sure to still turn heads!

This ruffled skirt features cascading ruffles down the bottom with an asymmetrical hemline that offers a touch of sophistication to your look! And as always, you can wear it as a set with the matching top or choose to wear it separately to create a whole new outfit.


JOCIA FLORAL PRINT

Finally, you can opt for our Jocia floral print that is featured in a number of our designs in our Spring Poetry collection. This print is all things sweet and simple! It features stalks of flowers in watercolour gradient hues. It is this gradient of hues that makes this print more distinct in colour and adds that touch of contrast into the flowers to make the flowers pop!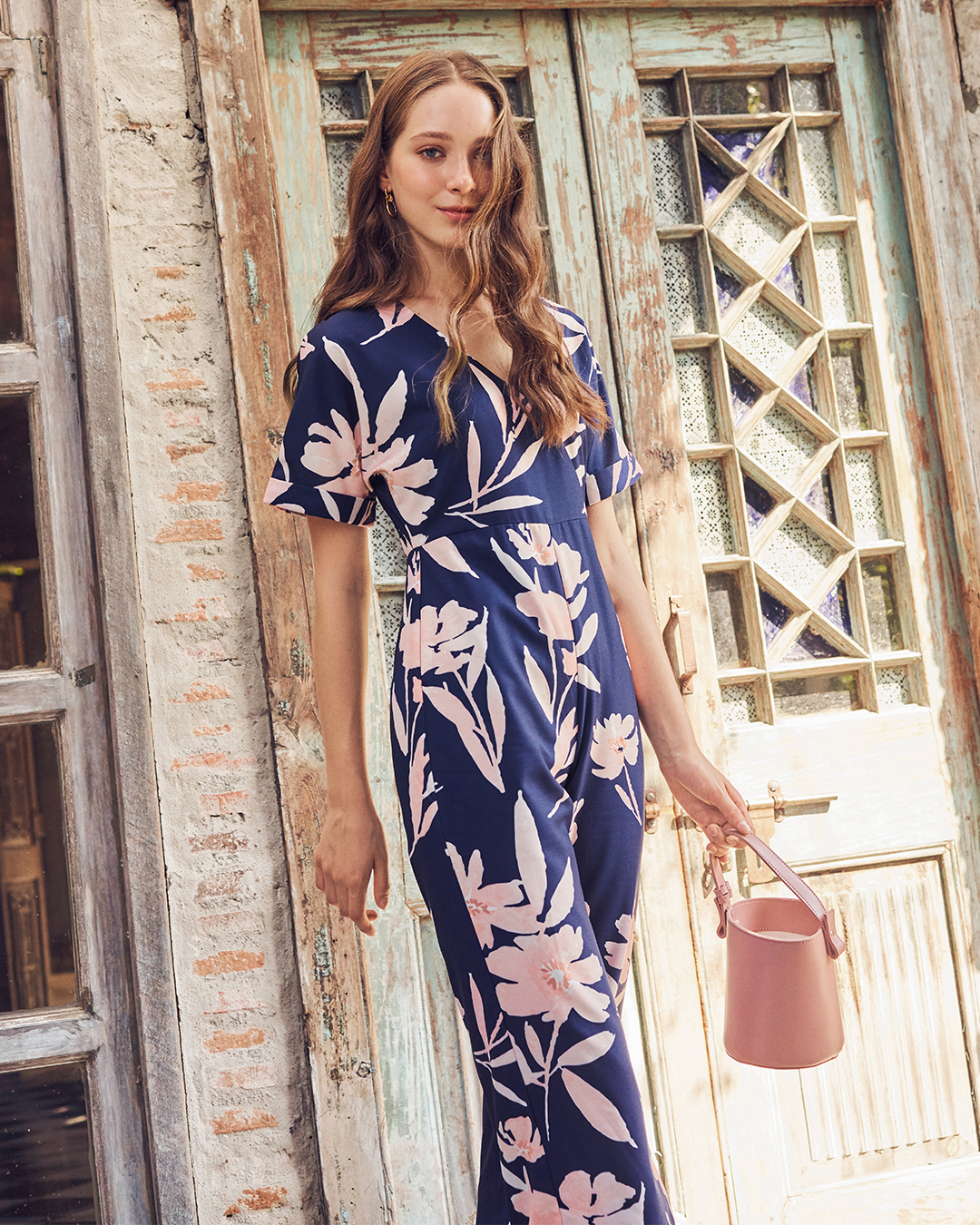 We love this print so much that we've made it in a couple of designs. If you love the print too, you will love our Jocia Floral Printed Jumpsuit. Here, we feature pink florals on a navy base, which is a colour combination we're loving right now and is totally in trend at the moment. The draw of this jumpsuit is definitely in its print that is both bold and vibrant.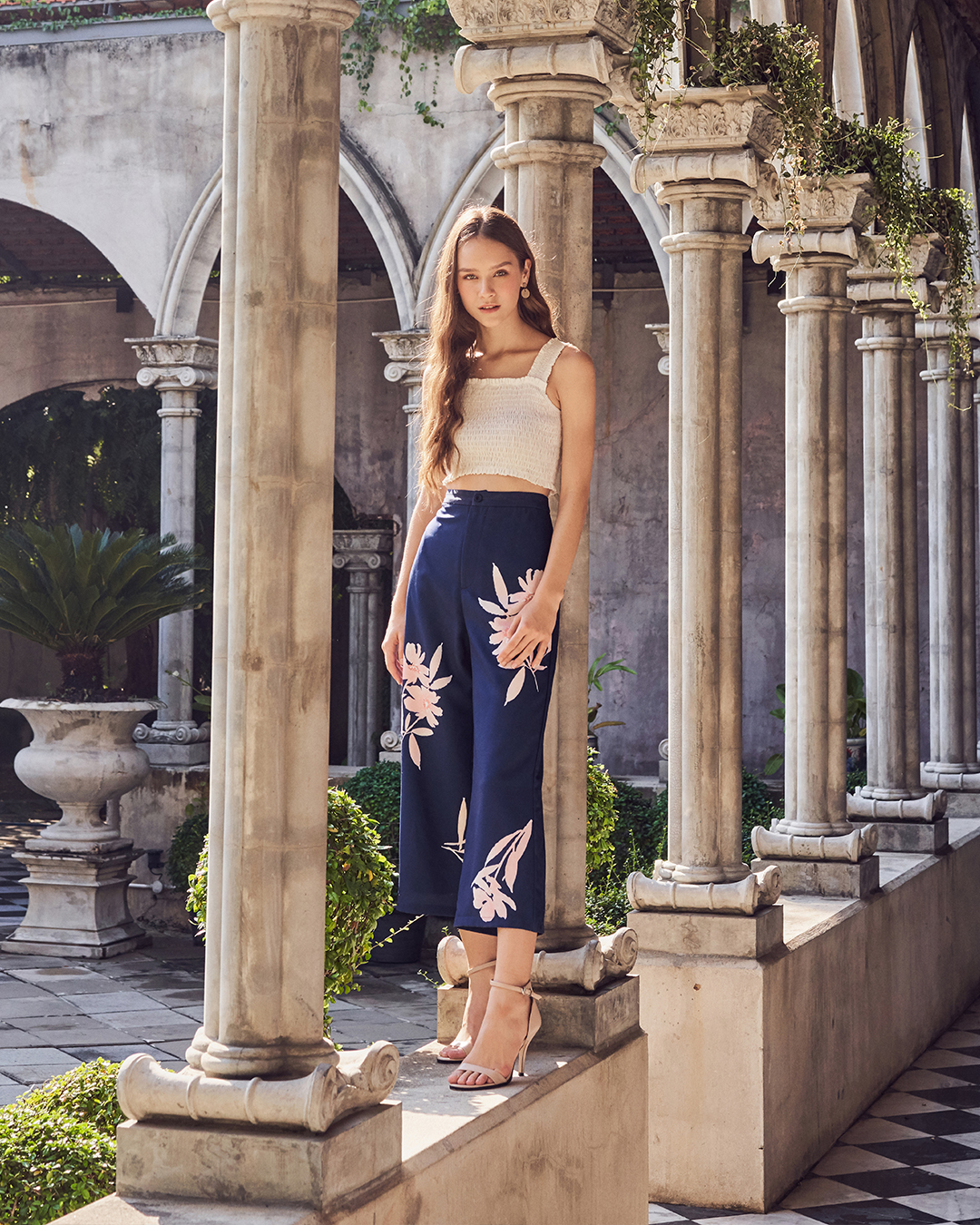 If you love this print and colour combination but prefer it to be a little more subtle, you can opt for our Jocia Floral Printed Pants. This number features the same print but they are more scarcely scattered around the fabric.

We specially opted for placement print (meaning every single piece will have the same print placement) so that you ladies will be able to don this piece just exactly how we envisioned it to be.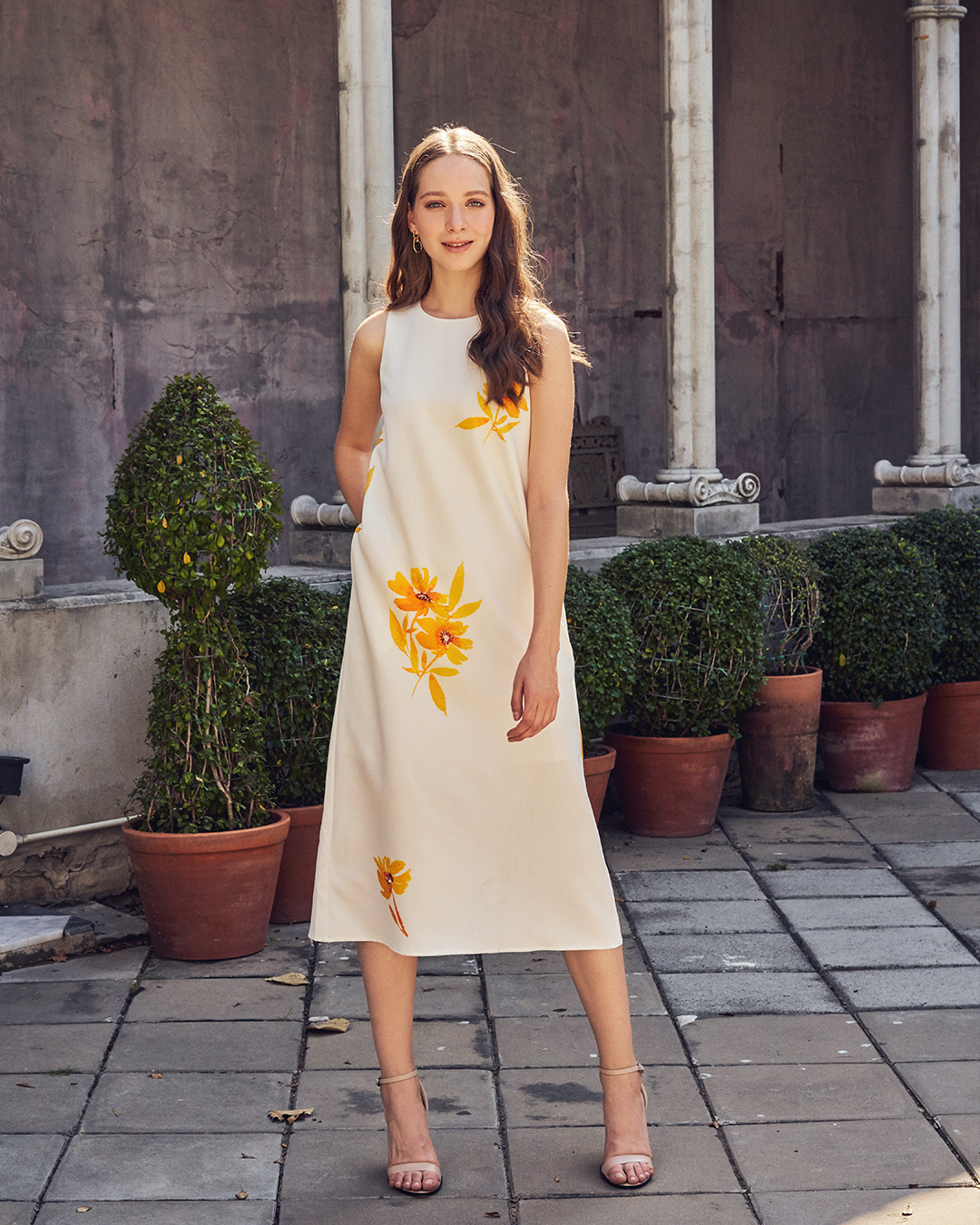 And of course, we know that we all need this print in a dress, and so we've also got our Jocia Floral Printed Midi Dress. This dress features a white base with marigold and powder blue flowers, to make for an absolute sweet number that exudes a soft and gentle look. In this simple midi design, you're sure to fall in love with it as much as we did.

-

These prints are all exclusively designed by Pearlyn & Paper, and you won't want to miss out! Here's your chance to adorn yourself in these gorgeous hues and prints just in time for Chinese New Year. Click here to shop our Pearlyn & Paper collections. We hope you'll love it as much as we do!