In the blink of an eye, we are now at the last leg of September!
We know right, where did all the time go right?

While we continue to race against time that seems to be flying all of us by, let us celebrate that every new week signifies a new start (and of course, new arrivals!). This week, we have something that you ladies have been looking forward to ever since you all had a first look at them on our Lunchtime Live series.

Here we have it - the top that does it all.

Tyara Knit Top
We kid you not when we say that this top is a new level of versatility.
For those of you who are fans of our Brea Knitted Tops, this top is made of the same knit material.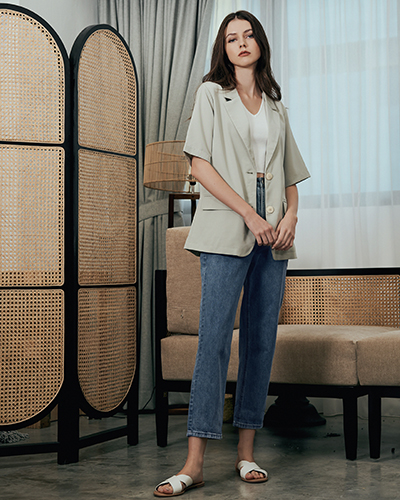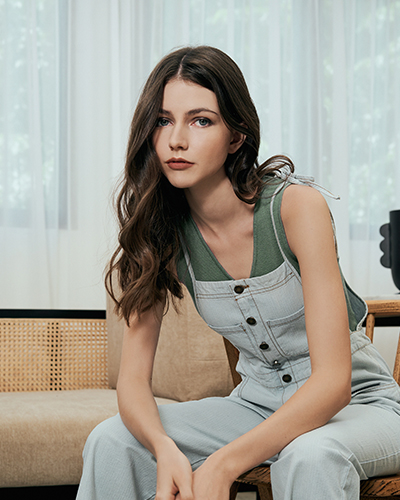 The design of this top was made specially to ensure that you can wear it with your regular inner garments. No need for strapless bras (hurray!). The V-neckline also helps to draw the attention to your collarbones, which proves to be extra flattering for the wearer.

Did we also mention that this top comes in 6 gorgeous hues?
Get ready to be spoilt for choice this coming Sunday (26/9), 8.30pm!


Comfort Casual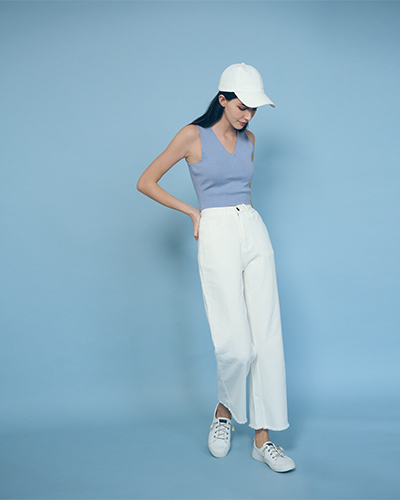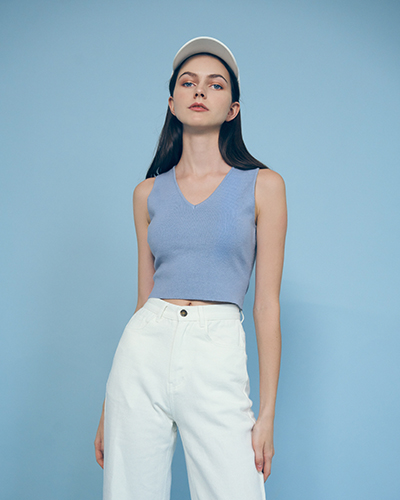 Denim bottoms are a sure-win with us for any tops, so it definitely works well with Tyara.
If you've got a white denim bottom, try matching it with the more adventurous colours that we have available for this knit top for the very simple fact that you can't go wrong!

Keep things simple and comfortable. Throw on your comfiest pair of sneakers and do away with any need of hairstyling as you don your favourite snapback.


Artistic Chic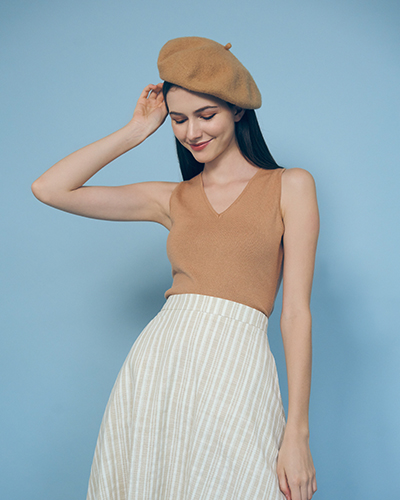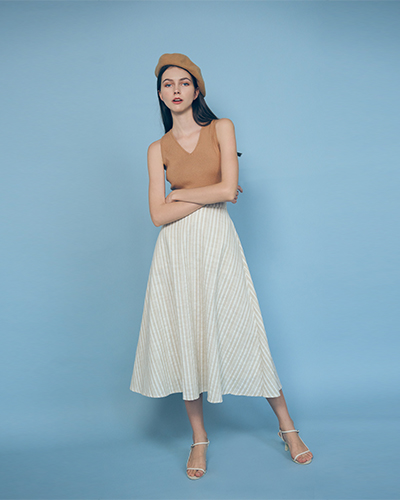 Are neutral tones your kinda colours?
We love this decadent Maple hue because it is unique yet easy-to-match.
Take your look up a notch by matching it with a classic stripe print like the ones from our Vanda series.

We went ahead with our Vanda Linen Stripes Midi Skirt in Khaki and boy, are we loving this hourglass silhouette that this look offers. For a little more artistic vibes, complete the look with a matching beret and a pair of heels.

This look would be great for a date or a visit to the museum, if you are planning for any! ;)


Adventure-Ready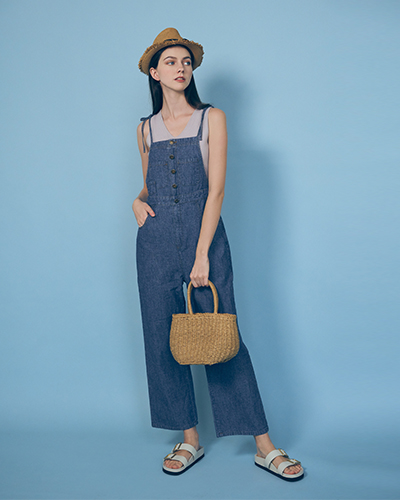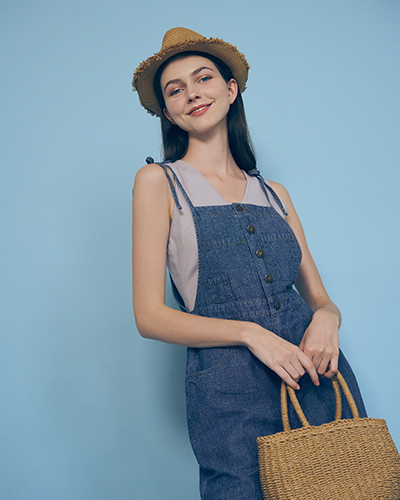 If you are heading out for a day filled with physical activities, you'd wanna be able to move around with ease.
Of course, plus points if you get to look chic at the same time!

We went ahead with matching Tyara with an upcoming denim dungaree.
Sleeveless style options are always a hit with us, no thanks to 365 days of summer here in SG.

For a trending colour palette, try out lilac for this look and match your straw accessories along.


Cosy Days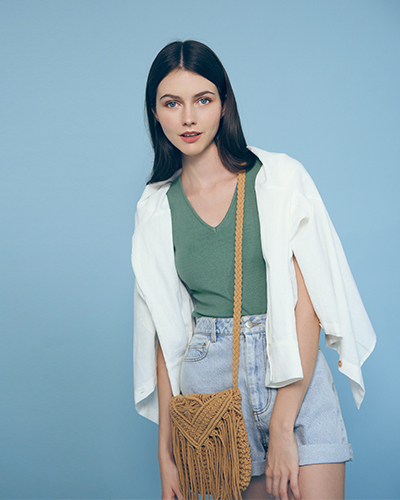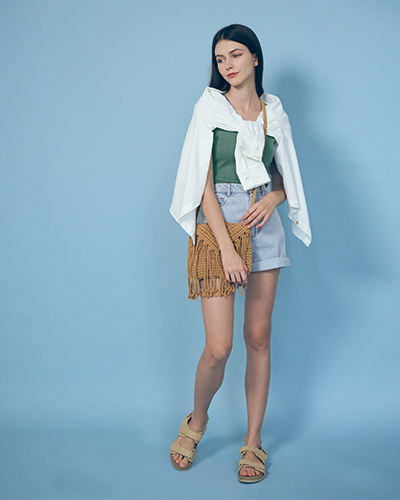 To deal with the upcoming monsoon season, throw over a lightweight shirt for your look.
Our Cooper Oversized Linen Shirt in White fits the bill for this outfit choice.

Here we opted for Tyara in Moss with our Braden Denim Shorts so that we get to insert a fresh pop of colour on those rainy and gloomy days.

Throw it over your shoulders for that off-duty look and slip it on when the weather gets chilly.
Fashionable and functional, we'd say!


Lounge Style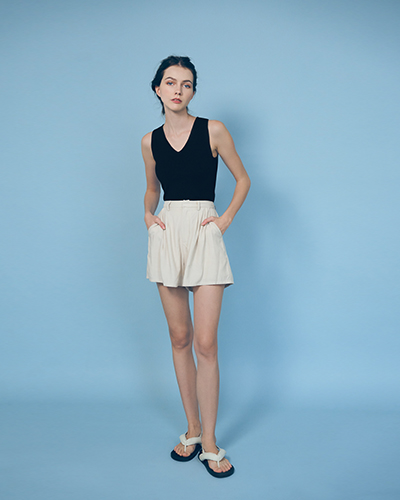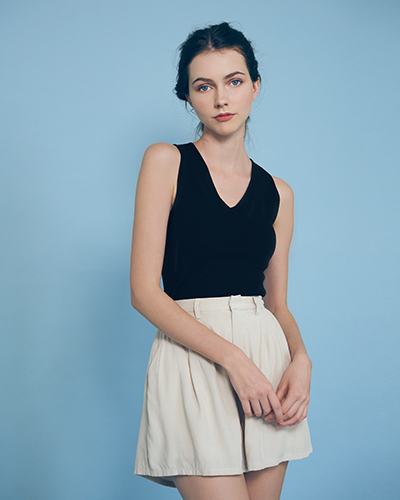 Black + Cream - The colour combination that spells elegance and stays gold all season long.
While we open up to more outdoor activities and get-togethers these days, we are still spending a fair amount of time at home. Let's not forget our classic basics that will serve us for a long time to come.

If you are in a dilemma on which colours to choose for our Tyara Knit Top, Black will be a good bet for you!


Chic Essentials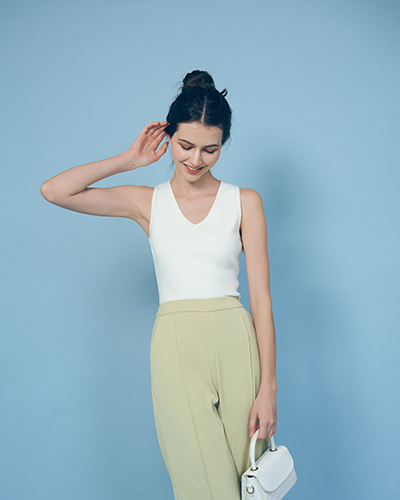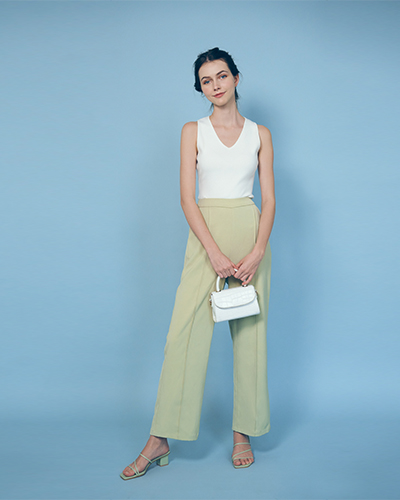 Last but not least, for all you ladies that are heading back to work, we'd say Tyara Knit Top in White would go a really long way! Whether you are intending to wear it with your favourite pair of pants (we went with our Rendia Pants in Sage), midi skirt or planning for it to be layered with your set of girl-boss blazer, this top truly does it all.

6 colours, 6 different looks, endless style options - this guide to Tyara taps on the tip of the iceberg for styling this classic top. Share with us which one is your favourite look or share with us how you will style your piece!

--

New arrivals are dropping online this Sunday (26/9) at 8.30pm and are now available in stores.
In the meantime, catch our latest lookbook here.

Till the next!