Hello ladies!

We hope that the first week of May has been fresh and kind to you.
May you allow yourself to bloom where you are being planted no matter what comes your way in May! This week, we're bringing back a popular item that we have gotten many requests to bring back.
Have you guessed what it might be? ;) Hint: It's something that can keep you cosy throughout the seasons.

--
*drumrolls* It's our Eden Knitted Cardigan that will be launching in five new colours (Maple, Nude Pink, Periwinkle, Sage & Sky Blue).
You can be sure that there'll be a shade for you whatever your personal style may be.

Here are five simple ways that you can style your new favourite knits.

1. Casual Chic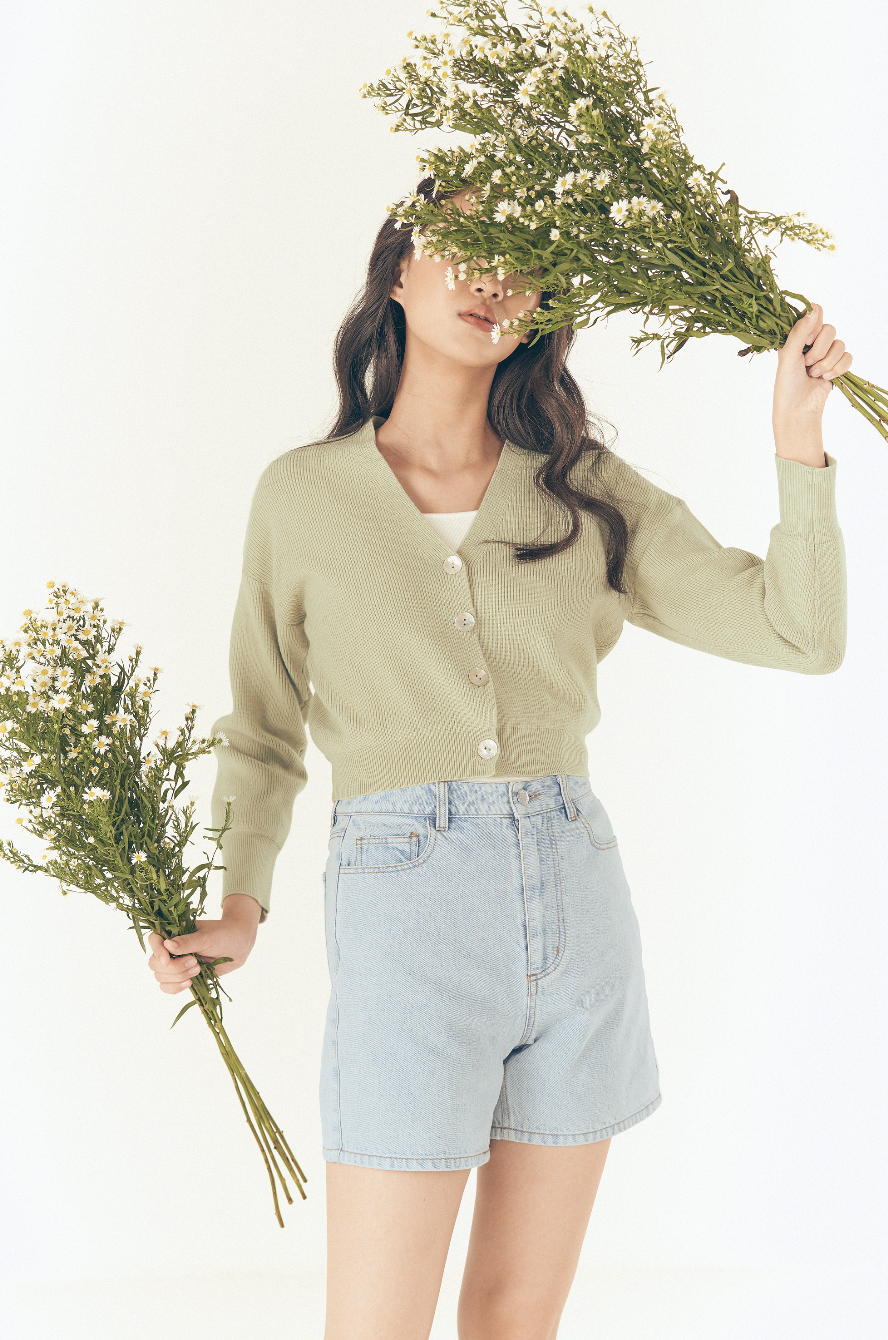 The ultimate comfy casuals for you to throw on if you're out and about. You can style our Eden Knitted Cardigan in Sage with your classic denim shorts. Over here, we styled it with our Braden Denim Shorts in Light Wash.

A style tip that we have is to uncuff your denim shorts to make your entire look more refreshing. Did we already mention that you may also choose to wear this cardigan as a top for a whole other look? ;)

2. Slay It In Neutrals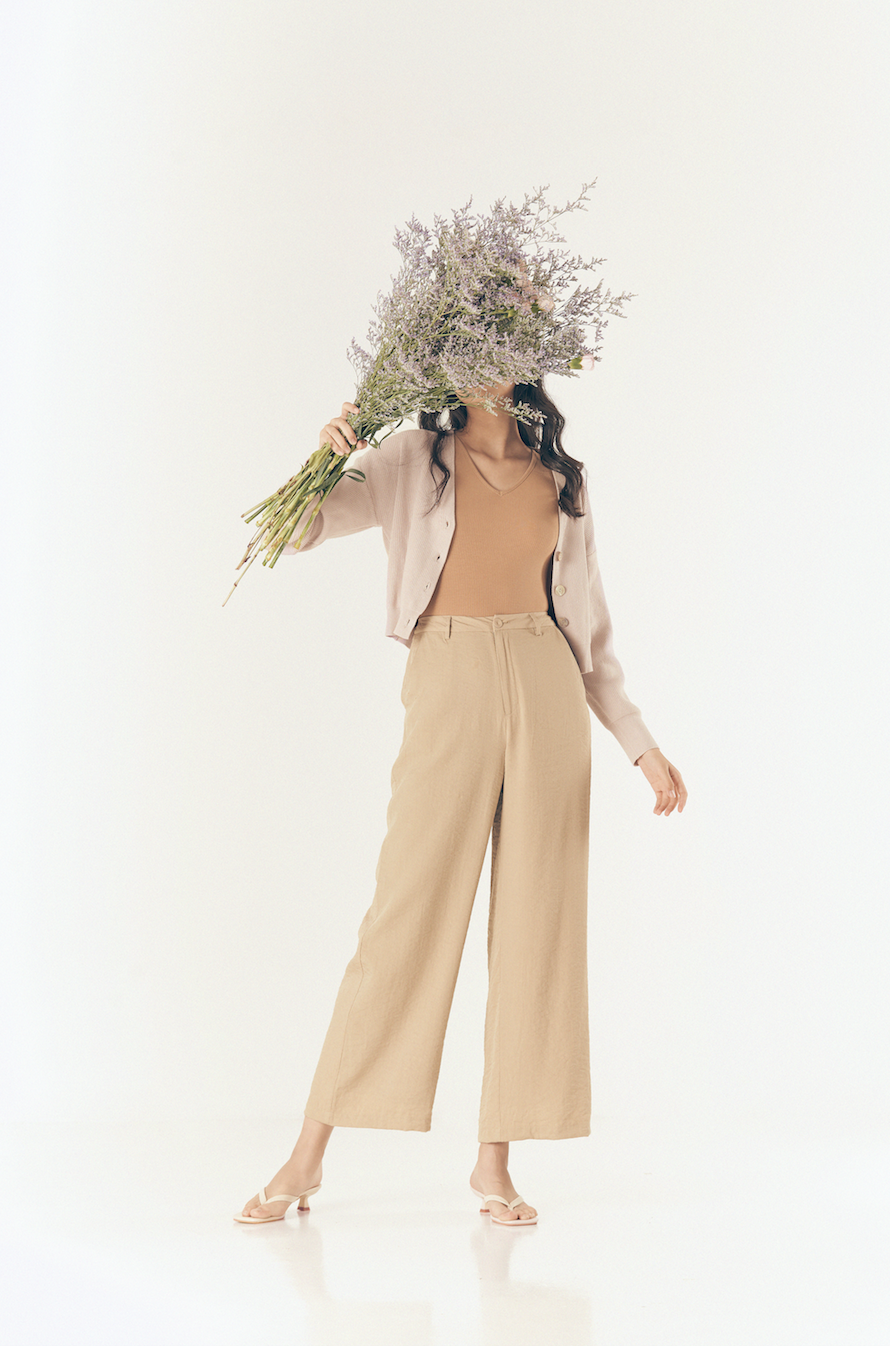 Neutrals are absolute love and we totally understand why. You don't have to worry about the mixing and matching because you simply can't go wrong with this colour palette. Pro-tip from us though - experiment with different colour tones of the same family to introduce an interesting dimension to your look.
We styled our Eden Knitted Cardigan in Nude Pink as an outerwear that was paired together with our Raylia Two Way Bodysuit in Maple and Astra Corduroy Pants in Sand.

While they are all of the same family of colours, the difference in the colour tones elevates the look and makes it a whole lot more exciting!

3. Elevated Basics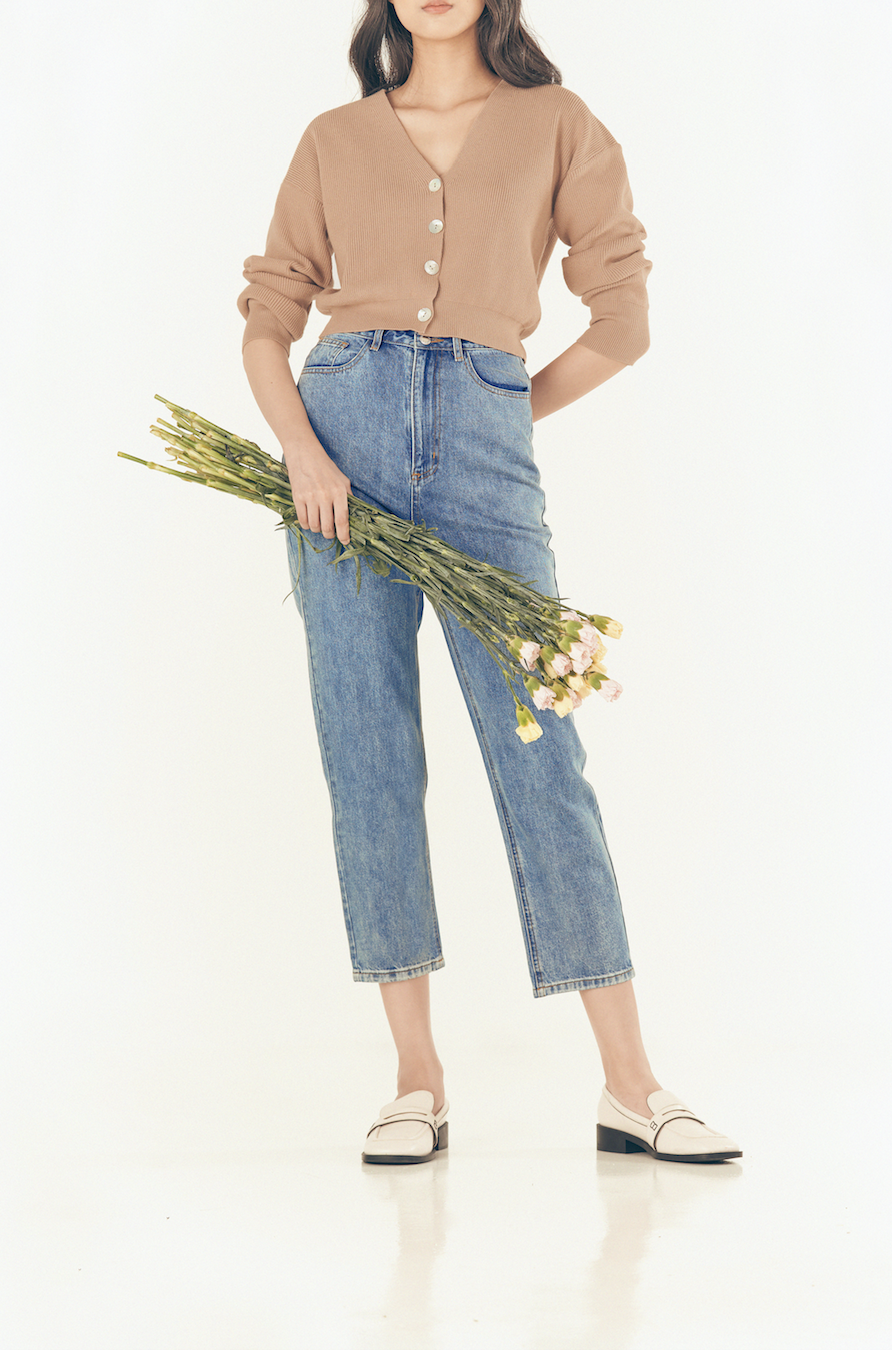 Freshen up your entire look by styling our Eden Knitted Cardigan in Maple with a simple pair of denim jeans (Randa Denim Jeans in Light Wash) and classic white loafers. This will allow the iridescent seashell buttons to take centre stage.

This is also an extremely fuss-free look that you can throw on and go.
No-fuss, no-frills, just falling back to basics and feeling good in them!

4. Feeling Blue-tiful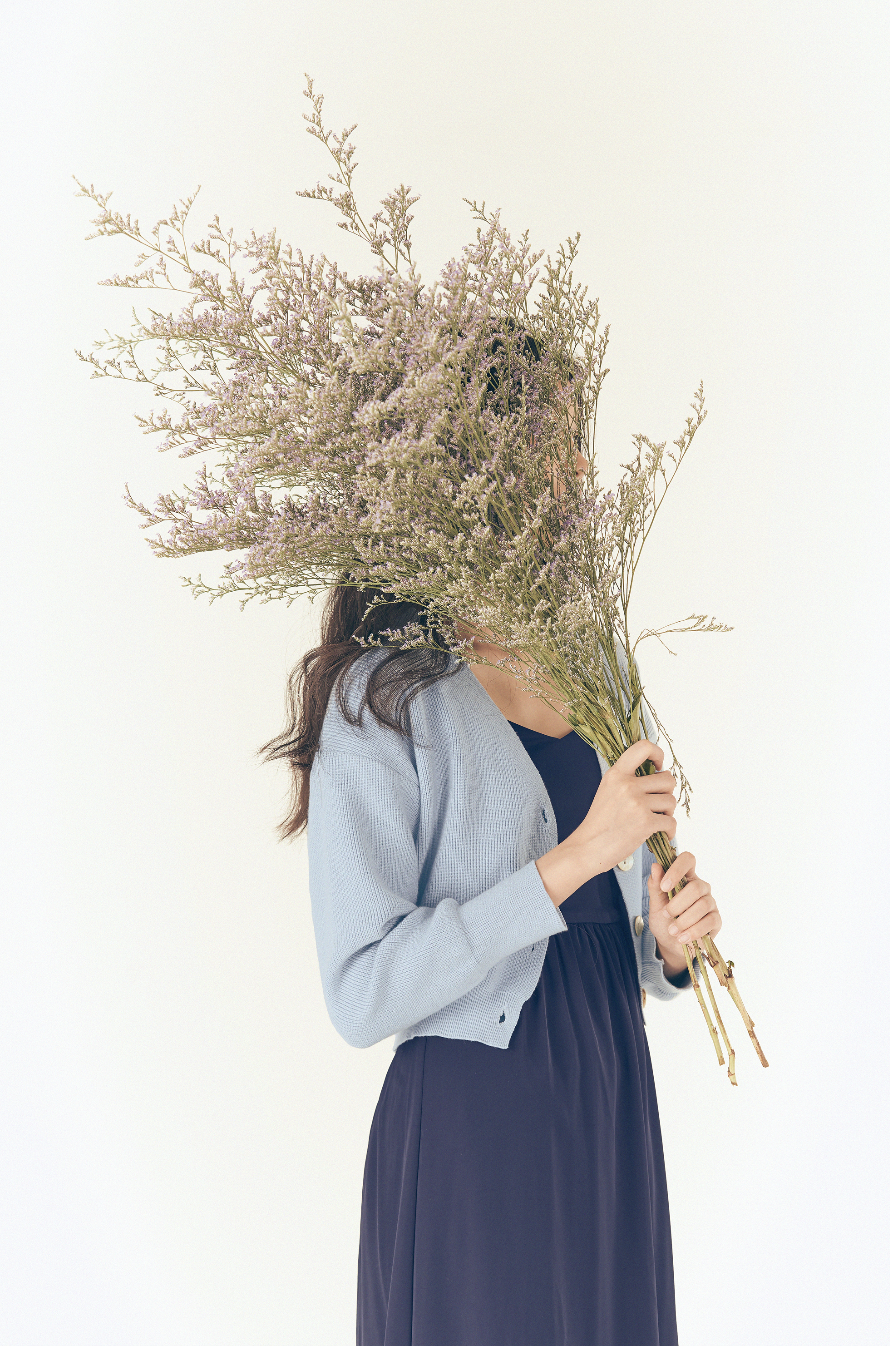 The only blues that we don't mind having all day long. Our Eden Knitted Cardigan in Sky Blue is styled together with our upcoming navy blue dress. So do keep a lookout on our socials to be updated.

Throw this cardigan over your favourite basic dress. It will give you a beautiful subtle contrast both in texture and colours. We are also loving the overall soft and romantic vibes that we are getting from this look.

Try this out for work or for the weekends - we think this works well both ways!

5. Periwinkle Perfection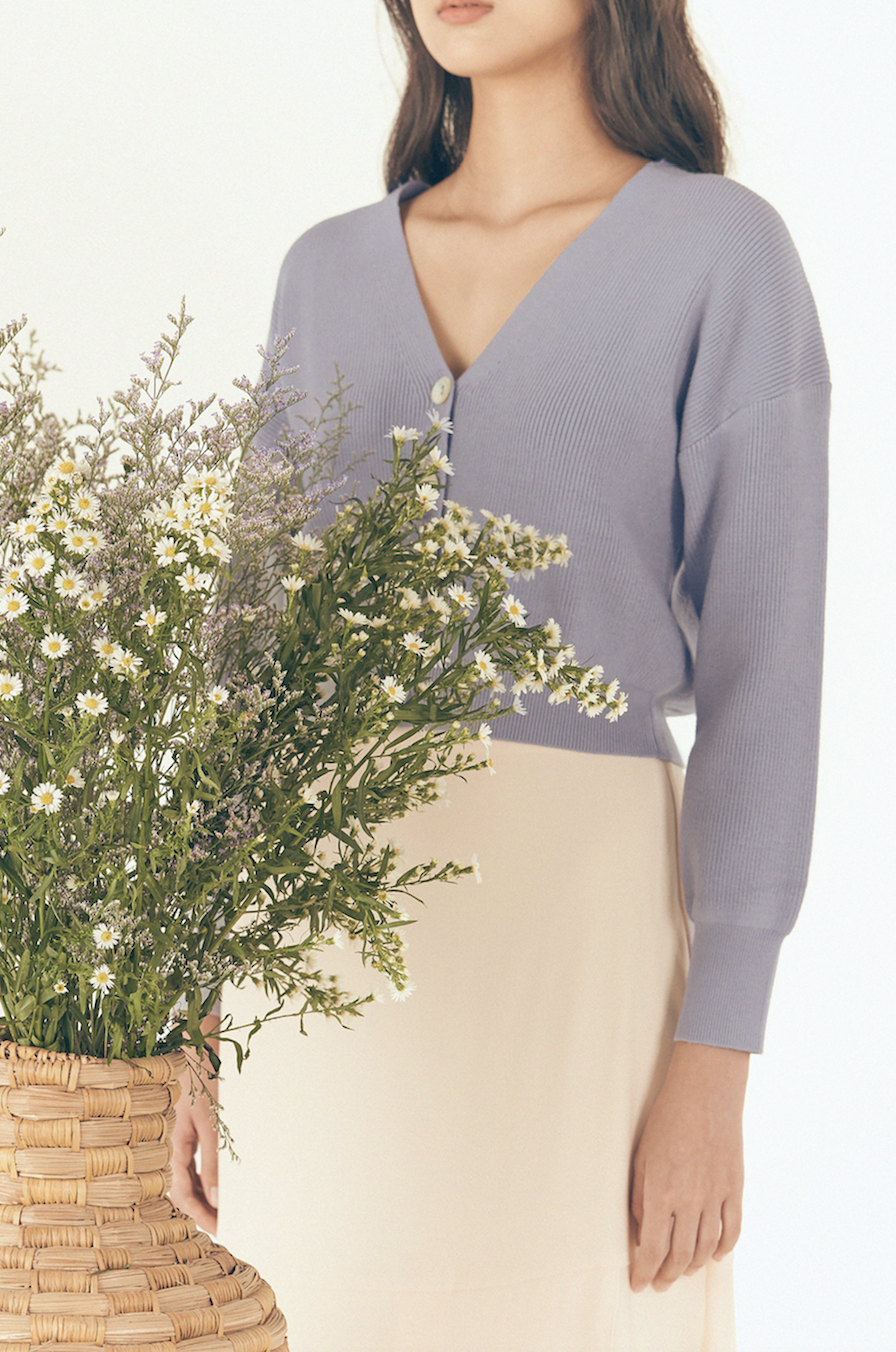 Spice up your entire outfit by styling our Eden Knitted Cardigan in Periwinkle with an asymmetrical skirt. We have matched it with our Erinna Midi Skirt in Cream for a dressier look.

The contrast in fabrics takes the look to the next level. A great look that you can don for your dates or weekend brunch with your girl pals! ;)

--
With that, we have come to the end of our style guide for now but you can browse through our latest lookbook to see what's new in stores and coming your way online this Sunday, 8.30pm.

Leave us a comment below to share with us which is your favourite styling for Eden as well. We would love to know!
Love,
Team TCL