Christmas is just a few days away and the festivities of this season are at its peak! Whether you're now 100% into the Christmas mood or if you're still not feeling the festive vibes yet, we've got some perfect Christmas style reads for you to get you all prepped up for Christmas just in time!

When we think about Christmas, we often think about the winter weather that we see in movies and the knitted apparels or the cute Christmas jumpers that we can wear for the weather. However, in the humid weather that we're in, these thicker apparels are simply not appropriate - you'll be sweating even before you head out of your house!

So today, we've put together a couple of our favourite Christmas outfits that you can easily wear even in this hot weather! Dress up in these green and red numbers that will bring out the Christmas in you!


HARA STRIPES POUF SLEEVES DRESS IN SPRING MINT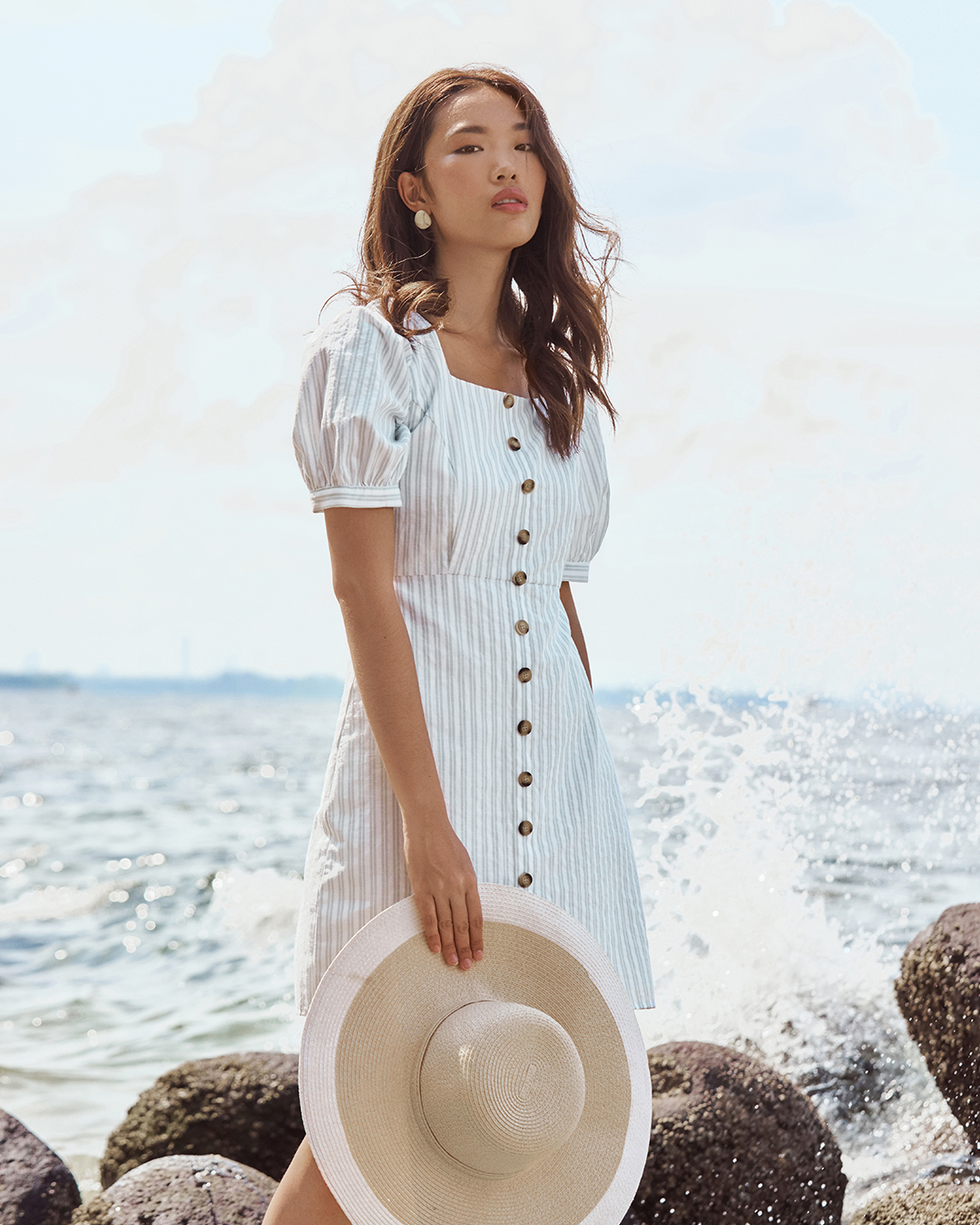 Our Hara Stripes Pouf Sleeves Dress is a perfect tropical Christmas number for anyone who is enjoying Christmas in the hot weather this year! The shade that the dress comes in isn't too overpowering but yet, it perfectly brings out the green of Christmas.

Even in its light colour, the dress is fully lined so you needn't worry about it being too sheer when you're happy celebrating away! It also features pouf sleeves that add just the right bit of special and unique detail to your look.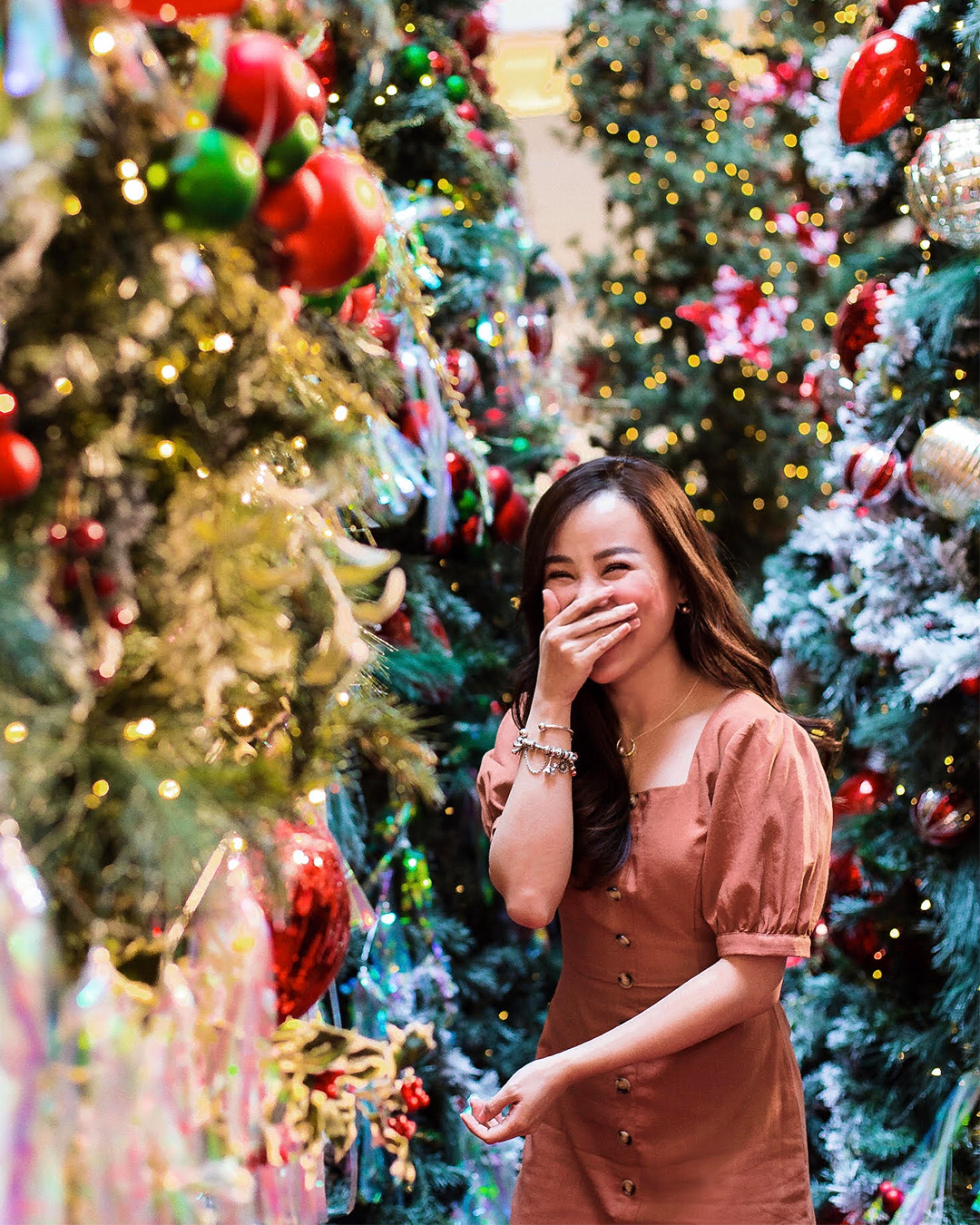 We've also got the same cut in a linen and solid-coloured version. Our Jude Pouf Sleeves Linen Dress in Sierra as seen on Charis (@charisow) is another Christmas-perfect thread that sports this pretty shade of Sierra all around! Ace your festive look with either of these dresses right now.


DERAINA DENIM SKIRT IN WINE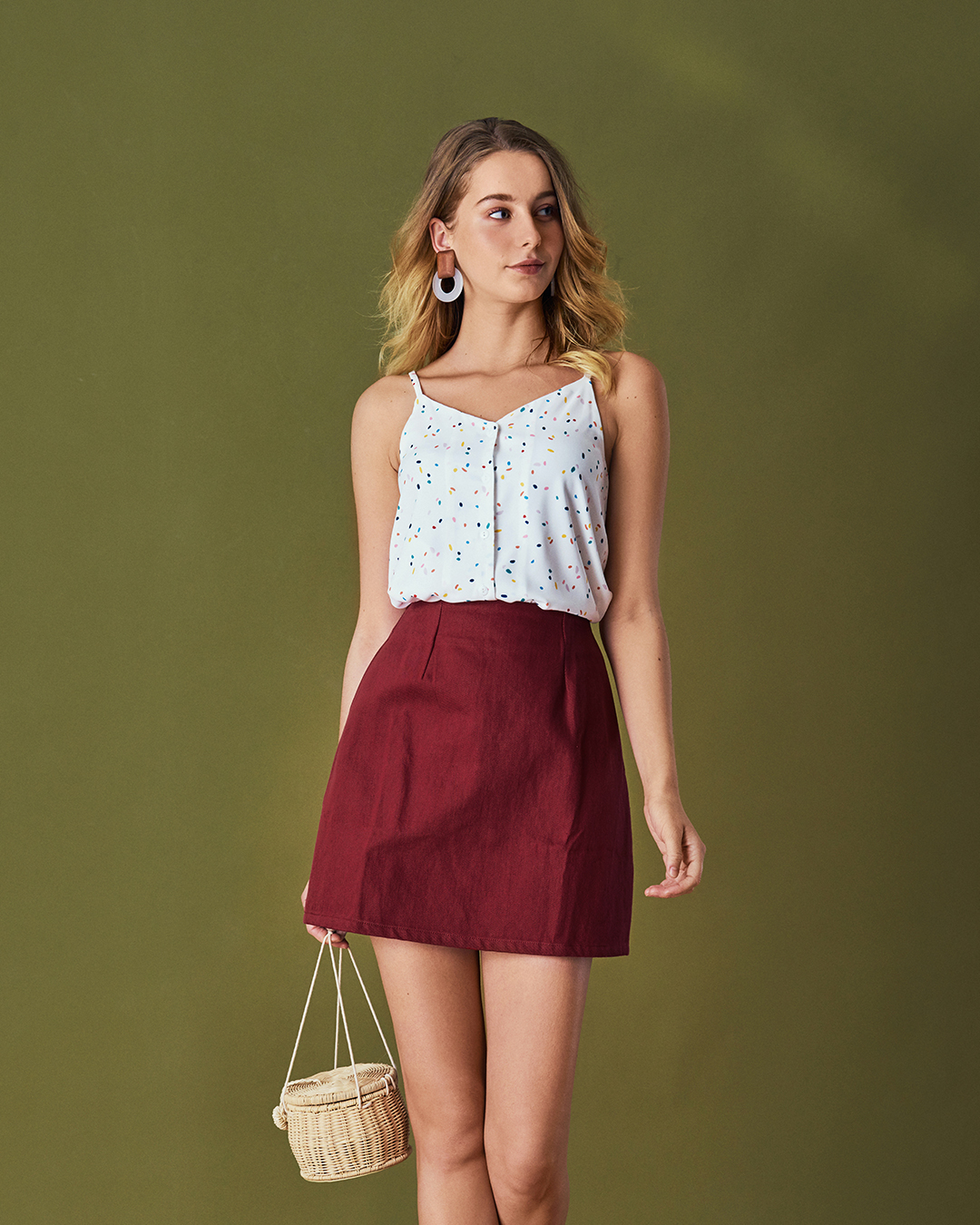 We've just launched our Melodic Notes collection last Sunday and it's safe to say that you can easily wear all of the apparels from that particular collection for the festivities! The confetti print that we've specially hand drawn for the collection is your go-to celebration wear and it's available in various designs and colours.

Our Deraina Denim Skirt in Wine from that collection, in particular, is an apparel you can both pull off for the festivities and beyond! Wine is definitely an in-colour this season that's not only festive but also classy and sophisticated. You can choose to pair the skirt with a printed top as we have here with our Rani Confetti Printed Top in White, or you can match it with any solid-coloured top of your choice. The skirt is in an A-line cut that gives a classic look you can pull off beyond this festive season. This skirt is made of denim and it fits the bill if you're looking for something more casual this Christmas!


LERENE DRESS IN SPRING MINT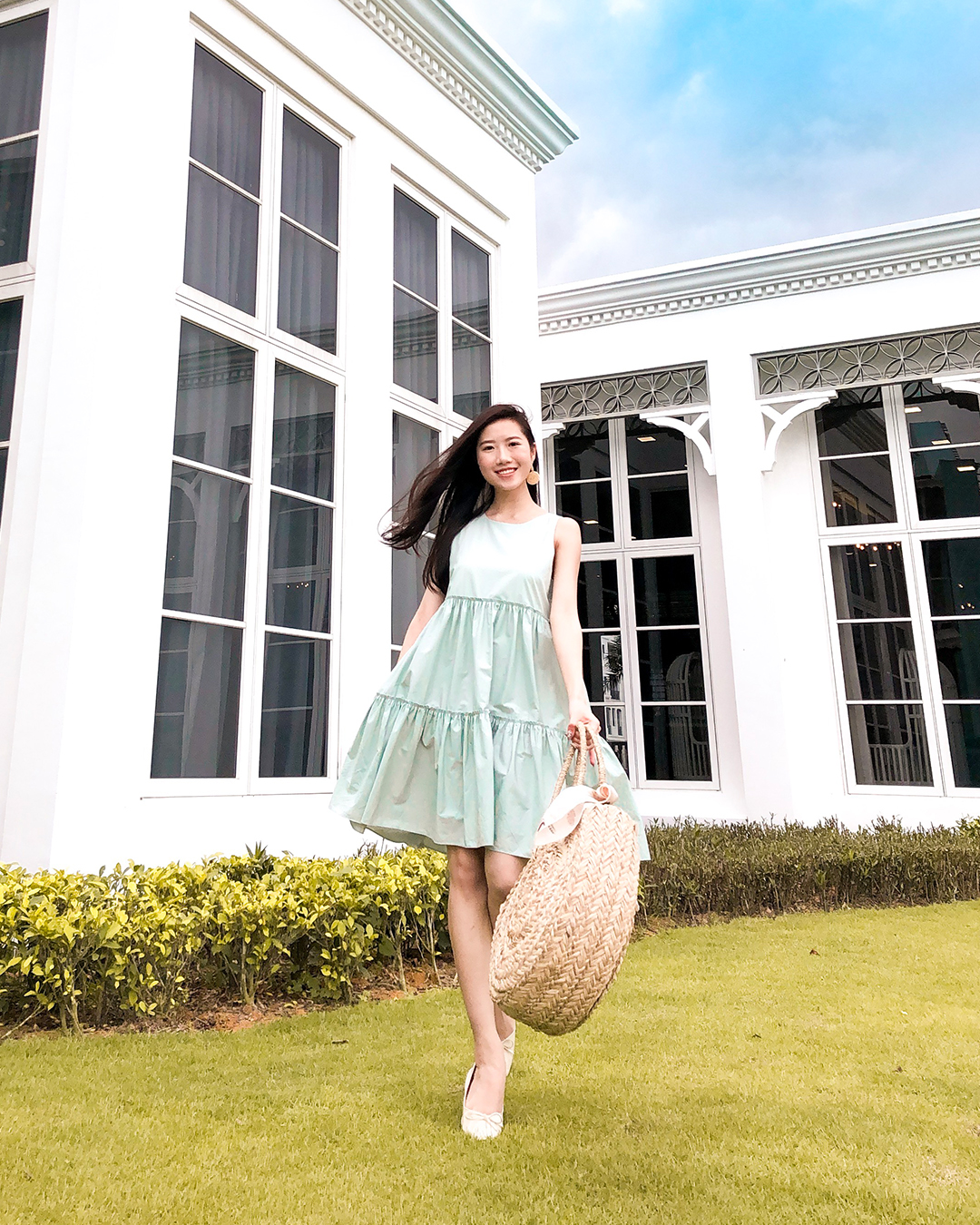 One of our ultimate TCL favourites is back, all improved and in new colours! Our Lerene Dress in Spring Mint as seen on Diana (@dianaohy) is a good lightweight thread for this year-end! Featuring a flattering panelled dropwaist cut in this gorgeous shade of Spring Mint, this is a dress that is made specially for all you sweethearts out there! Our Lerene Dress exudes feminine vibes and is also breezy for the weather - you can look elegant and feel comfortable all at the same time!

What's more, because of its babydoll cut, you can happily eat away during your festive celebrations and not worry at all about your food tummy you may have! With the perfect colour and flattering cut, this is a Christmas must-have!


DERILA GINGHAM MIDI DRESS IN BRICK RED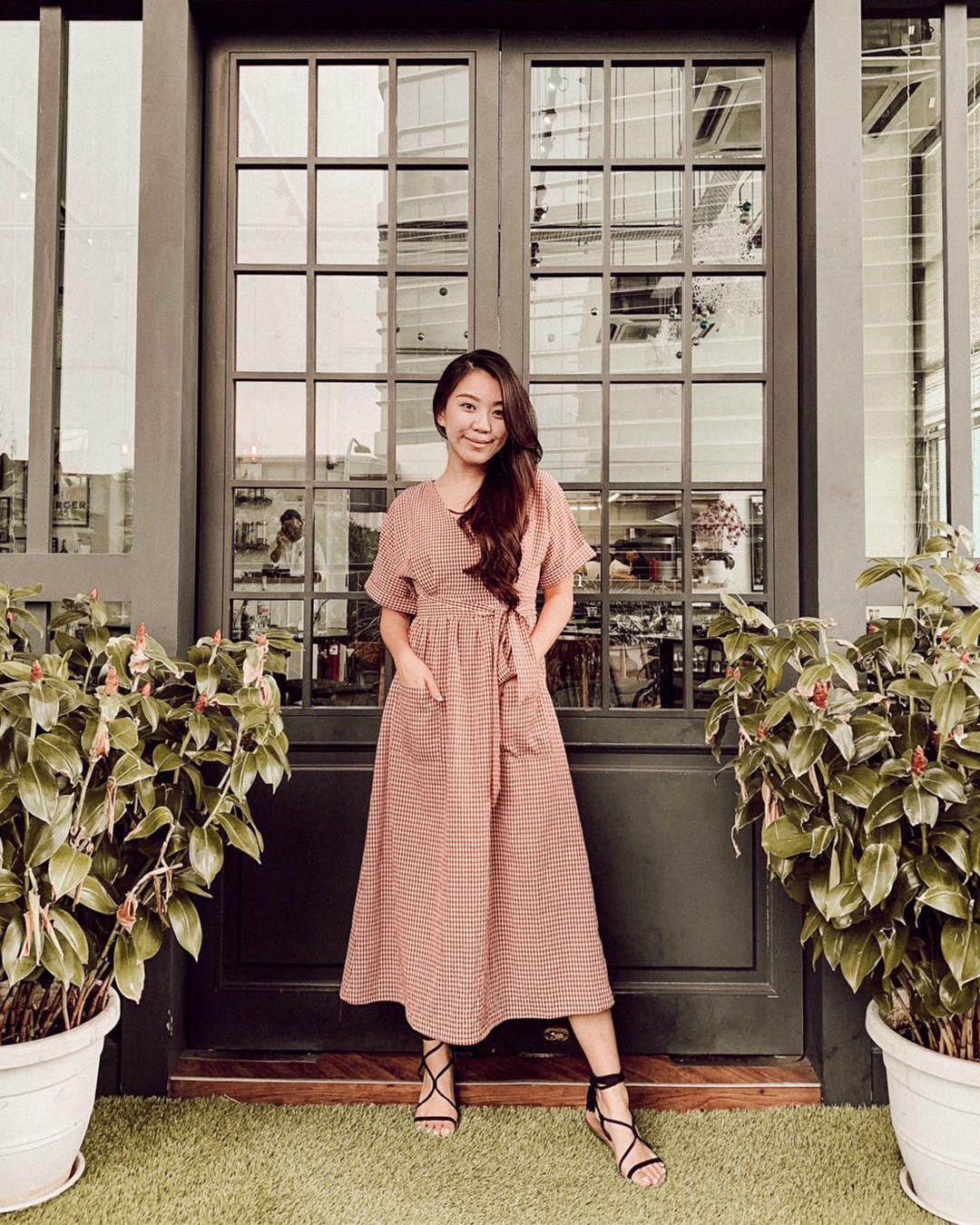 If you're a fan of the gingham print, our Derila Gingham Midi Dress is made just for you! It features a white and red gingham print that is a perfect contrast and complement for each other to really bring the colour out. It also comes with tabbed sleeves and an optional matching sash.

This brick red number as seen on Careen (@careentxy) gives off the perfect Christmas vibes and can be styled up or down depending on your occasion! Here, Careen has styled it with a pair of black tie-up flats for a casual day out. She's also tied the matching sash to give an extra accentuation to her waist and creates an overall feminine look!


LANDA LINEN MIDI DRESS IN BRICK RED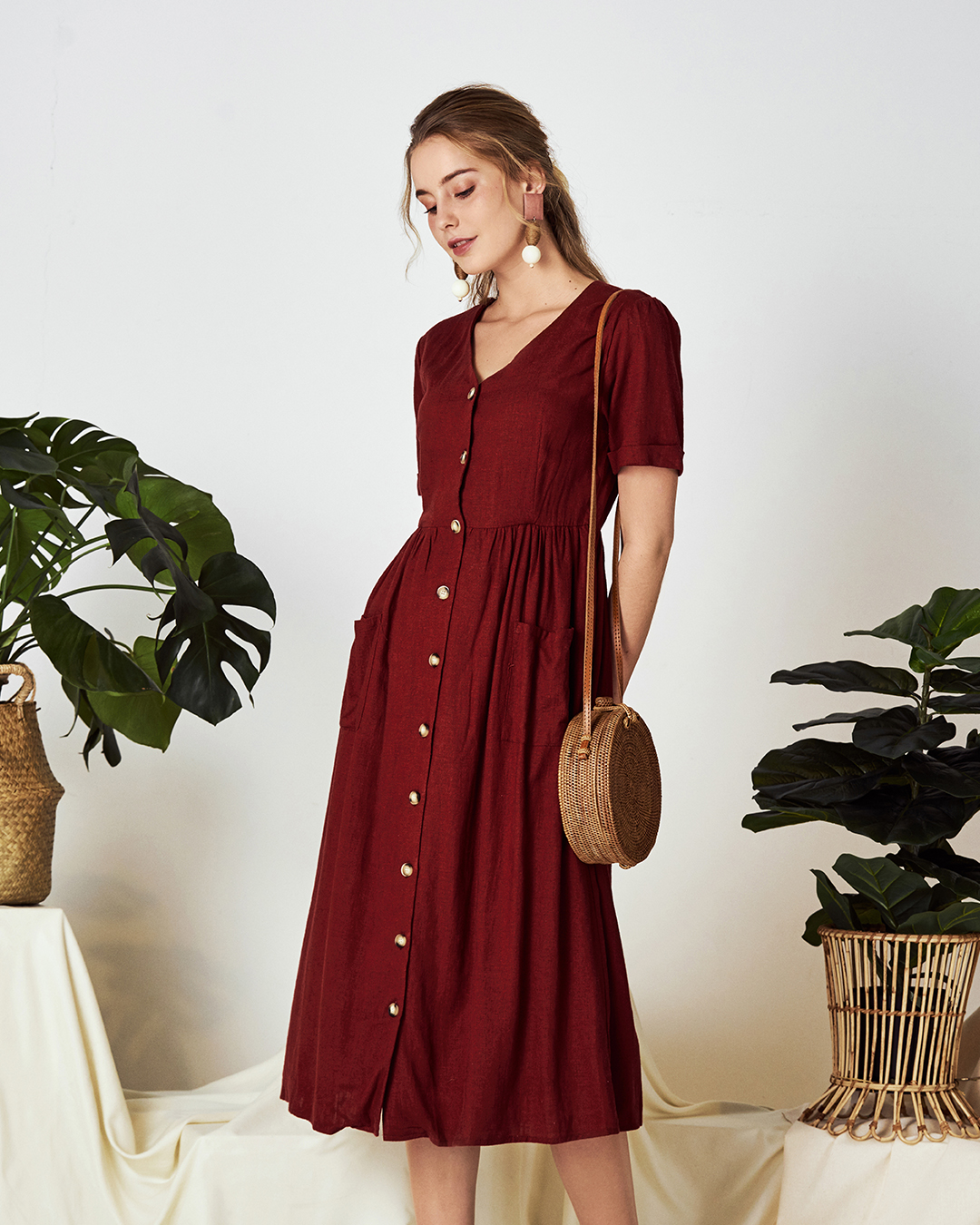 Finally, we've also picked out our Landa Linen Midi Dress in Wine to join in on the festivities! This is rather similar to our Derila Gingham Midi Dress and is a great choice if you're someone who prefers a solid-coloured number. You can easily style this thread up for a fancy dinner party by matching it with a pair of heels and gold jewellery, but for this occasion, we've styled it with a rattan bag and a pair of wooden earrings to show off the dress in a casual and dressed down style.

The Landa Linen Midi Dress features tortoiseshell buttons down the front and side pockets to add details to your overall look! It is simple and classic - A style that will always remain in trend regardless of seasons. An amazing choice if you're going for a fuss-free dress for your Christmas celebrations!

-

With these threads available over at www.theclosetlover.com and at our retail outlets, you can now easily wear Christmas on your sleeve (literally!) and pull off the best Christmas styles even in this hot weather! Say goodbye to the typical Christmas jumpers and knitwear, and say hello to the perfect shades of greens and reds to make your Christmas all that more stylish!

Merry Christmas to all of you from all of us here at TCL!
May your Christmas be full of joy, festivities, and style!