Hi everyone! We are just slightly more than a week away from 2020 and with Chinese New Year coming by earlier this year, it's no wonder why everyone is starting to fly into the flurry for spring shopping! For those of you who aren't feeling the rush yet, Chinese New Year is barely a month away, on the 25th of January. Have all of you prepared your CNY resolutions yet? Ours is definitely to snack a little less this year... but by just a little! We still can't resist all the love letters and pineapple tarts...
We understand that the stress of CNY shopping may get to you, with the pressure of having to pick out the perfect outfit for visiting.
So, we've prepared this CNY style guide for you, featuring a few of our favourite printed items.
Just a few days ago, we launched our very first CNY collection featuring a medley of sweet florals. One of our personal favourites is the Lilou Qipao in Powder Blue. One of the first few qipaos we have, this qipao is a modern take on classic elegance. Sure to delight your parents or relatives who may be more traditional, we crafted this while keeping the modern silhouette in mind.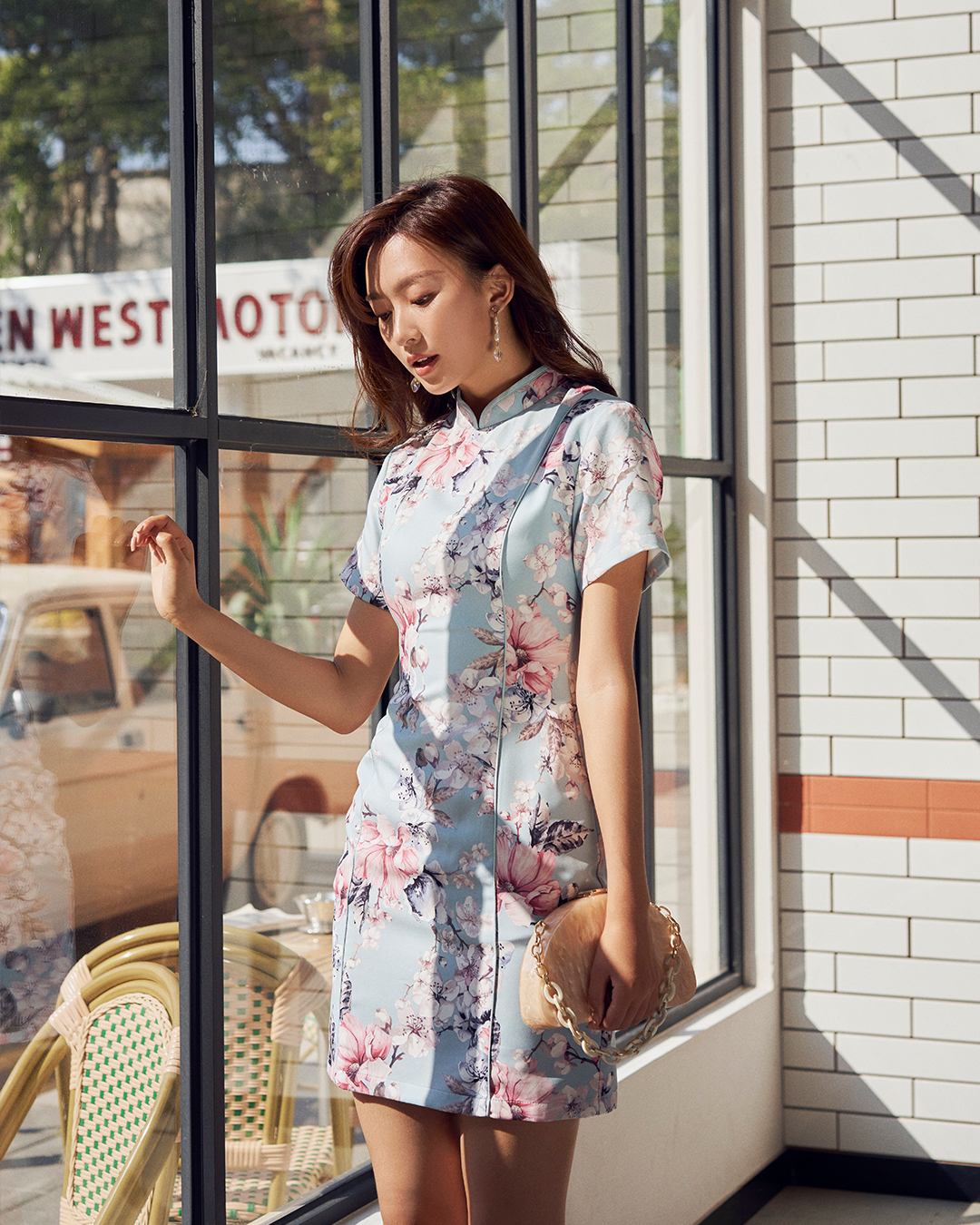 With a defined waist, mandarin collars, and oriental prints all around, this gorgeous piece is also available in Navy here.
Simply style it with minimalist nude heels and a neutral coloured clutch to let the prints pop!
Next up, we have the Lilou Printed Romper in Navy. Yes, we made this gorgeous floral print in a romper as well! We understand that during CNY visitings, looking glamourous is important. But we are not out to forsake comfort! This was why this print was also translated into a romper design!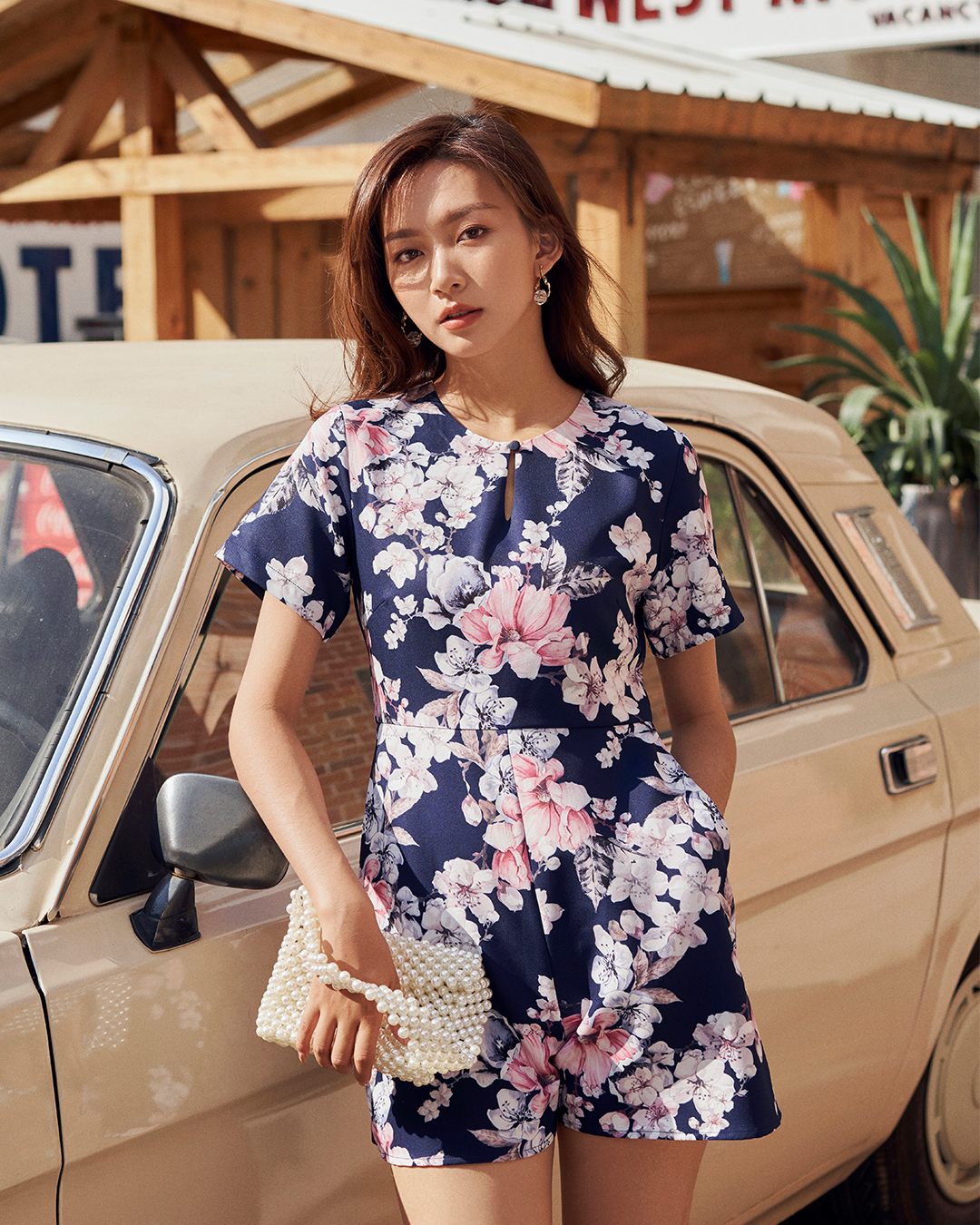 We made it a tad more special with it's front keyhole detail as well as an A-lined cut. Flattering, comfortable and stylish - this romper is everything to love! We also made it in Powder Blue here! Add a tingle of femininity with some dangly earrings and a pearl bag. Otherwise, dress down with some sandals for casual afternoons!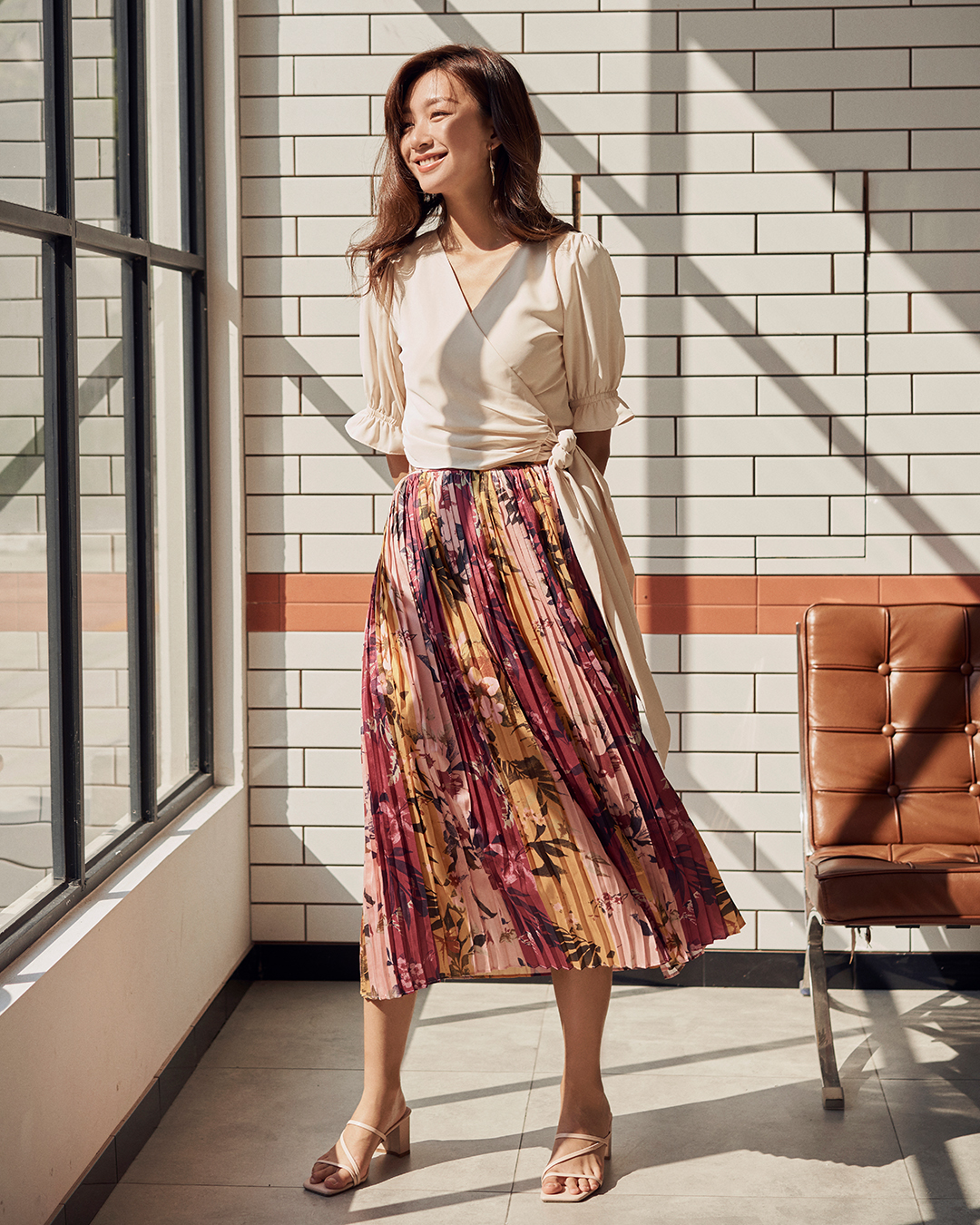 Next up, we have the Chysa Pleated Colourblock Midi Skirt in Pink. With festive coloured accordion-pleated details all around, we crafted this skirt with an elasticised waist!
To let the prints stand out, we would recommend pairing the skirt with a white or cream coloured top, together with neutral coloured accessories!
But of course, if you are out to make a loud fashion statement, go on and opt for a set with our Chysa Colourblock Two Way Top in Pink!
Next up, we have even more printed pieces launching this Sunday (22/12) at 8.30pm! This gorgeous Kyras Sleeved Top sits nicely on your shoulders, with a cropped fit. Simply match this together with a pair of red pants for a festive CNY look! Otherwise, it can be worn for an off-duty look with denim shorts or jeans on weekends!
This top was also designed with elasticised sleeves for ultimate comfort, and is also available in Pink!
Definitely one of our go-to tops this CNY, and definitely a piece that will stay in your wardrobe even afterwards.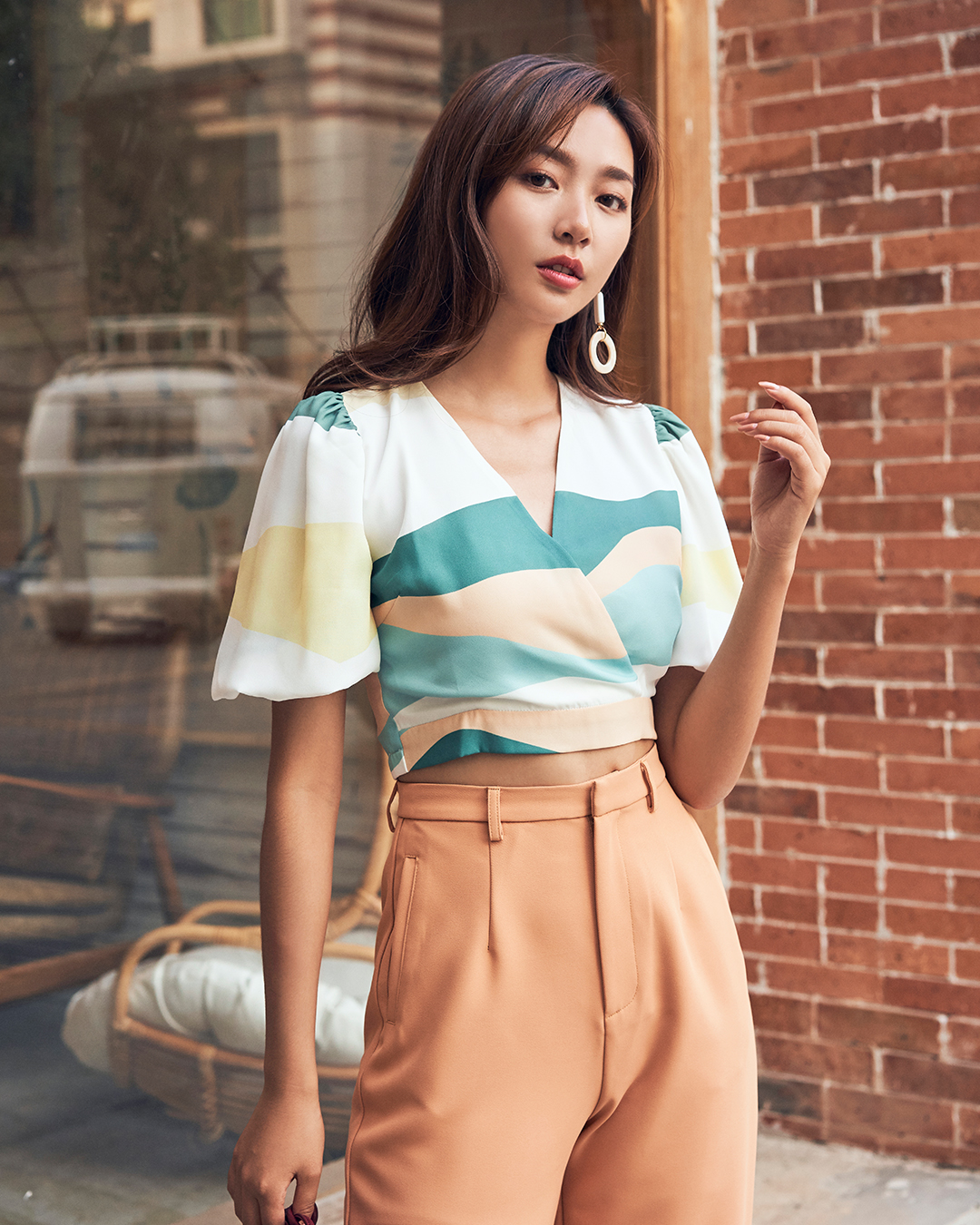 "Even the darkest night will end and the sun will rise." - Victor Hugo, Les Misérables.
Launching online on Sunday (22/12) at 8.30pm, we have our exclusive Dianella print in Dusk and Dawn. These two stunning colour combinations are reminiscent of the end of a day, and the start of a new one. Whatever regrets you have, we encourage you to put them behind you and focus on the upcoming days. You definitely still have time to work hard and improve yourself! <3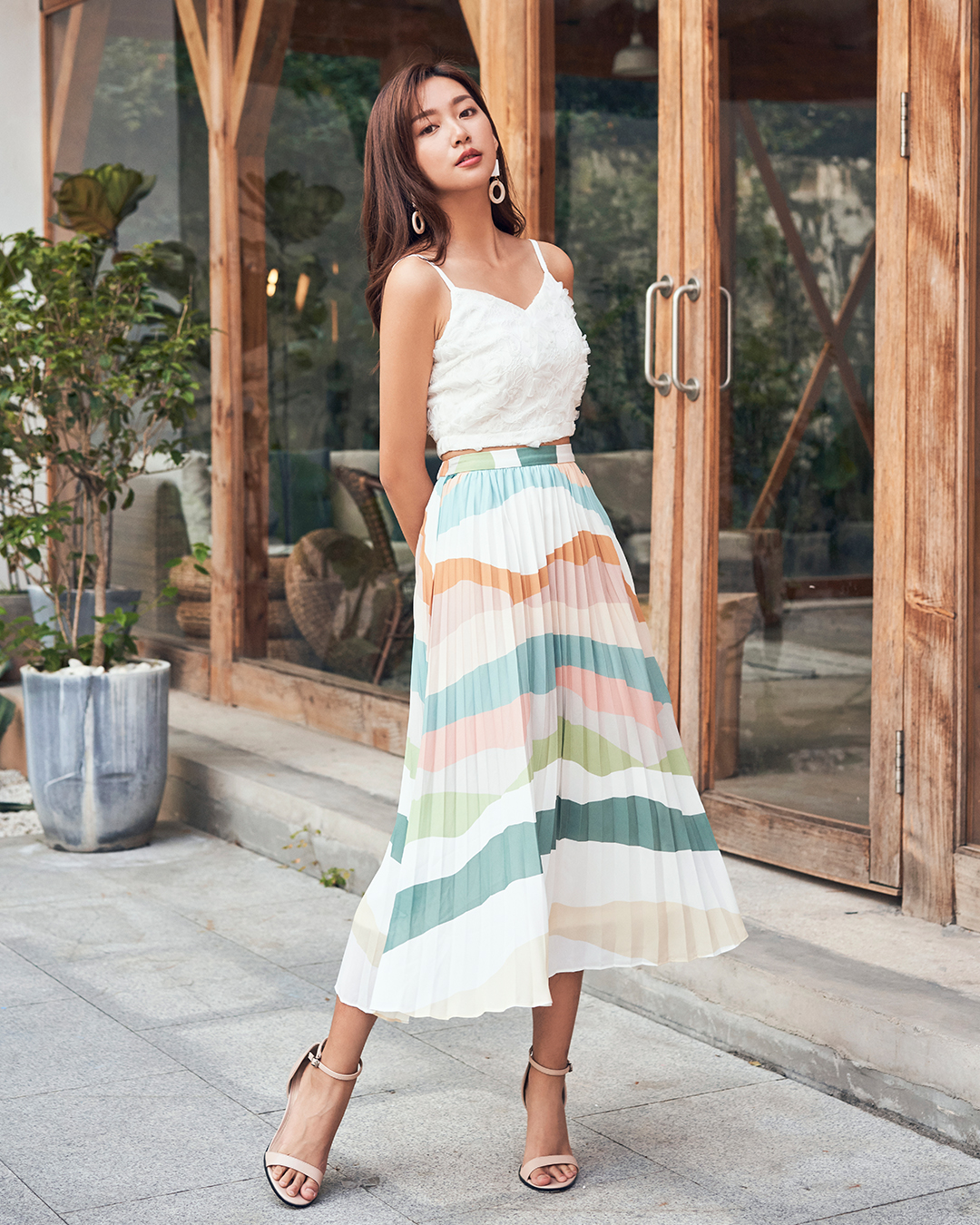 Our Dawn print stars a medley of light pastel colours, and comes as a matching set with a top and skirt! You can also choose to wear it separately just like how we did above. Our Dianella Top features flare sleeves and a cropped fit, while our Dianella Pleated Midi Skirt is perfect for swishing around. You can also pair the skirt with a basic white top, like our upcoming Lilyana Rosette Bralet, nude heels and some wooden earrings to let the prints pop!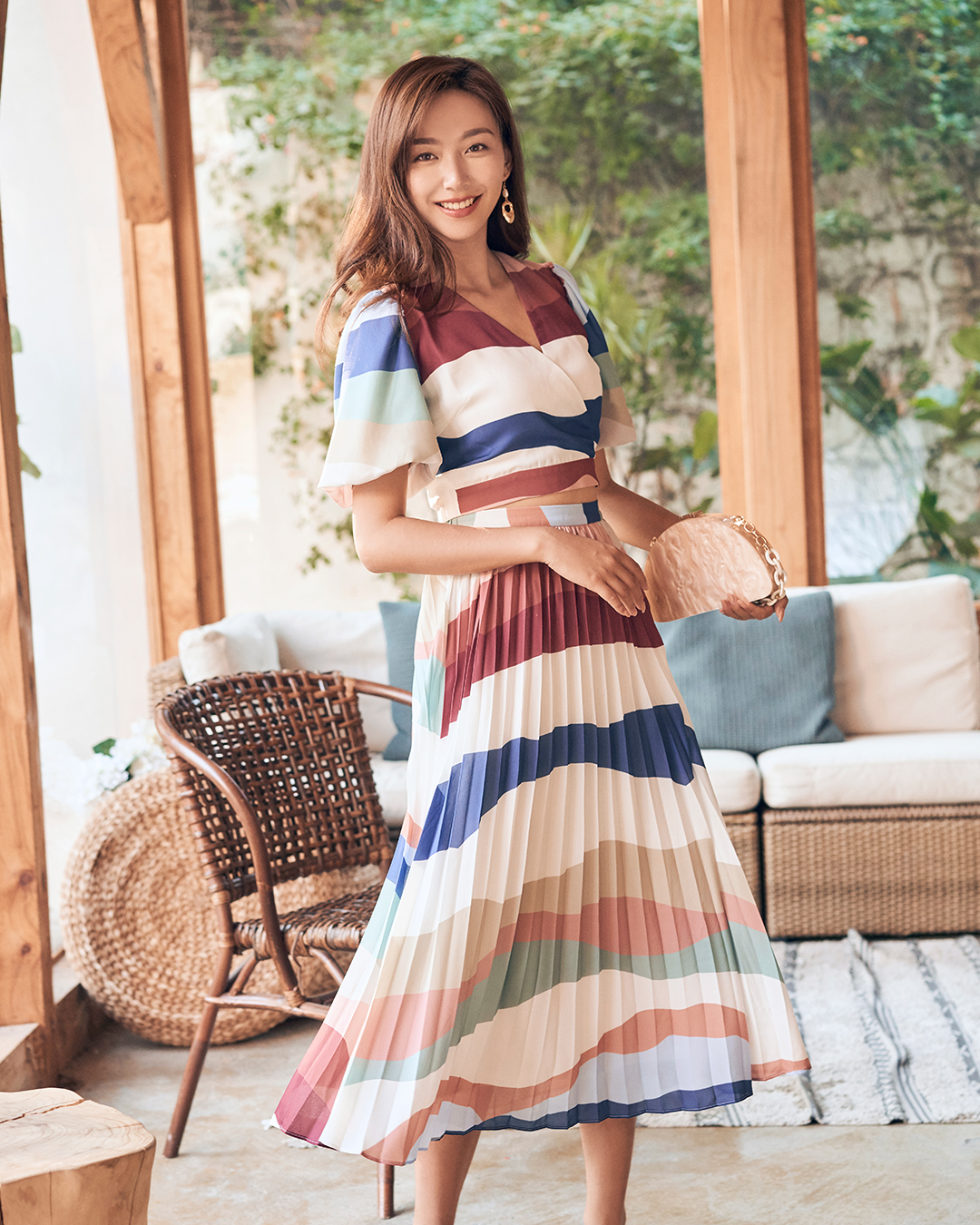 And of course, we also have our Dusk print, featuring a medley of darker hues that signify the end of a day. The end of the day for you to put aside your unwanted thoughts and focus on the better to come. We prefer to wear this as a set as it gives us a more polished and elegant vibe. For this, we would recommend to style this with minimal accessories so that the prints are not overshadowed.
With that, we have come to the end of our style guide for now but you can definitely look forward to more #TCLCNY2020 looks.
We are launching online every Wednesday and Sunday till 19th Jan 2020. New arrivals will be in stores every Monday and Thursday so if you are looking to start your spring shopping, you know where to go! ;)


Love,
Team TCL