Hello ladies!
With the new restrictions back in place, some of us might be struggling to comprehend the sudden change again.
We totally feel your pain, but we know that to protect our loved ones, we will do what we must.

This week, we hope to bring hope and help you ladies feel good in your own skin! Whether we're running around for a quick errand, staying home planning future weekend dates or working from home once again, we want you to feel confident, joyful and hopeful for the future ahead.
Introducing, the 5 fashion staples you won't stop wearing!
These pieces will definitely never leave your wardrobe and can be worn for all occasions.
Have a guess which ones will be featured and let us know if you got them right! :)
--

1. Cooper Oversized Linen Shirt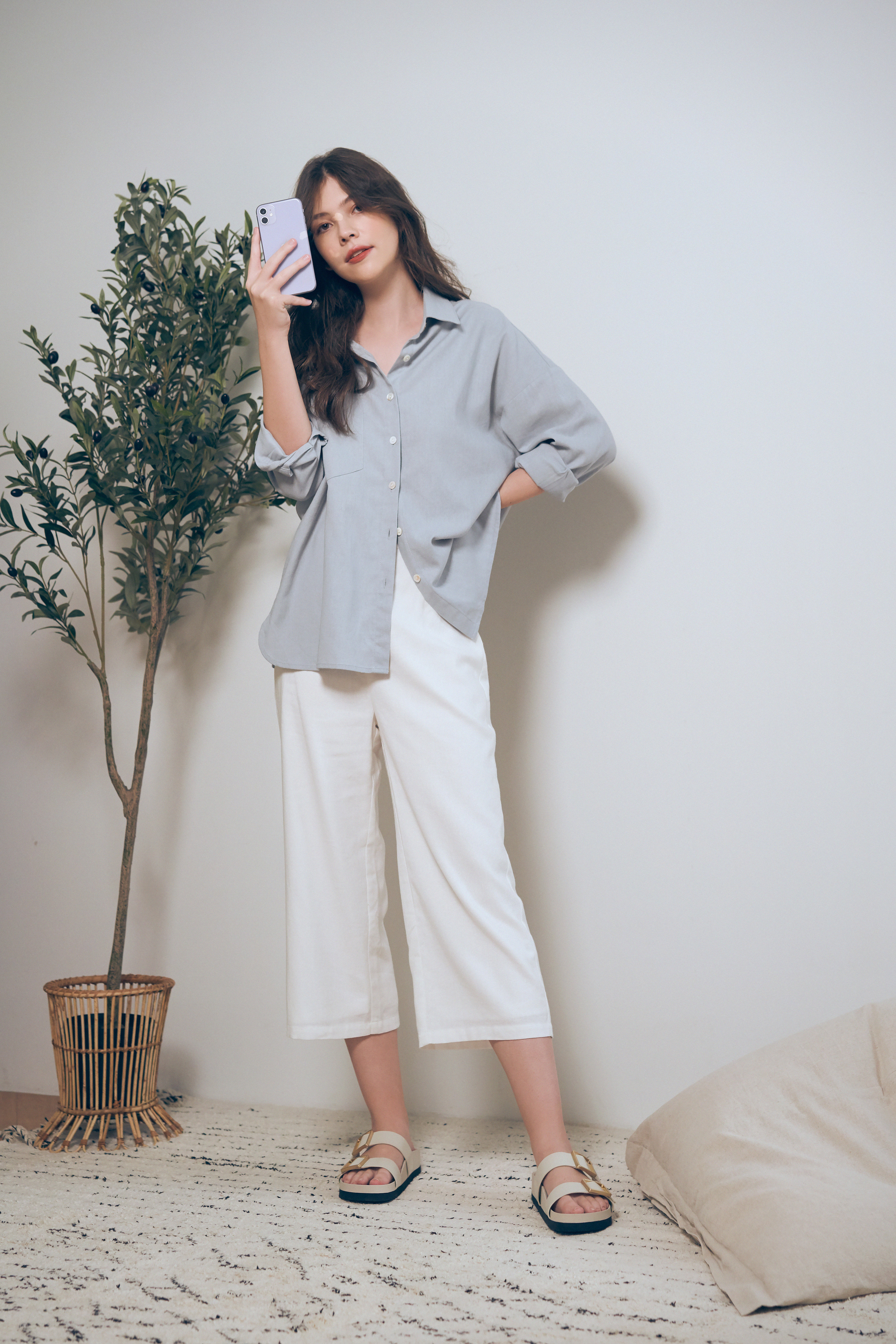 Did you get this one right? :)

Our Cooper Oversized Shirts & Cooper Oversized Linen Shirts have been so well-received by you ladies and we've had so much fun seeing your outfit shots on Instagram.
As many of you have shown us, Cooper can be worn over your outfits for extra coverage, as a top tucked into your bottoms or knotted in the front. The options are endless and whether you're going to grab some groceries or heading for an important work meeting, Cooper is a guaranteed staple to have for all occasions.
If you need extra styling help with Cooper Oversized Linen Shirt, check out our previous blog post here!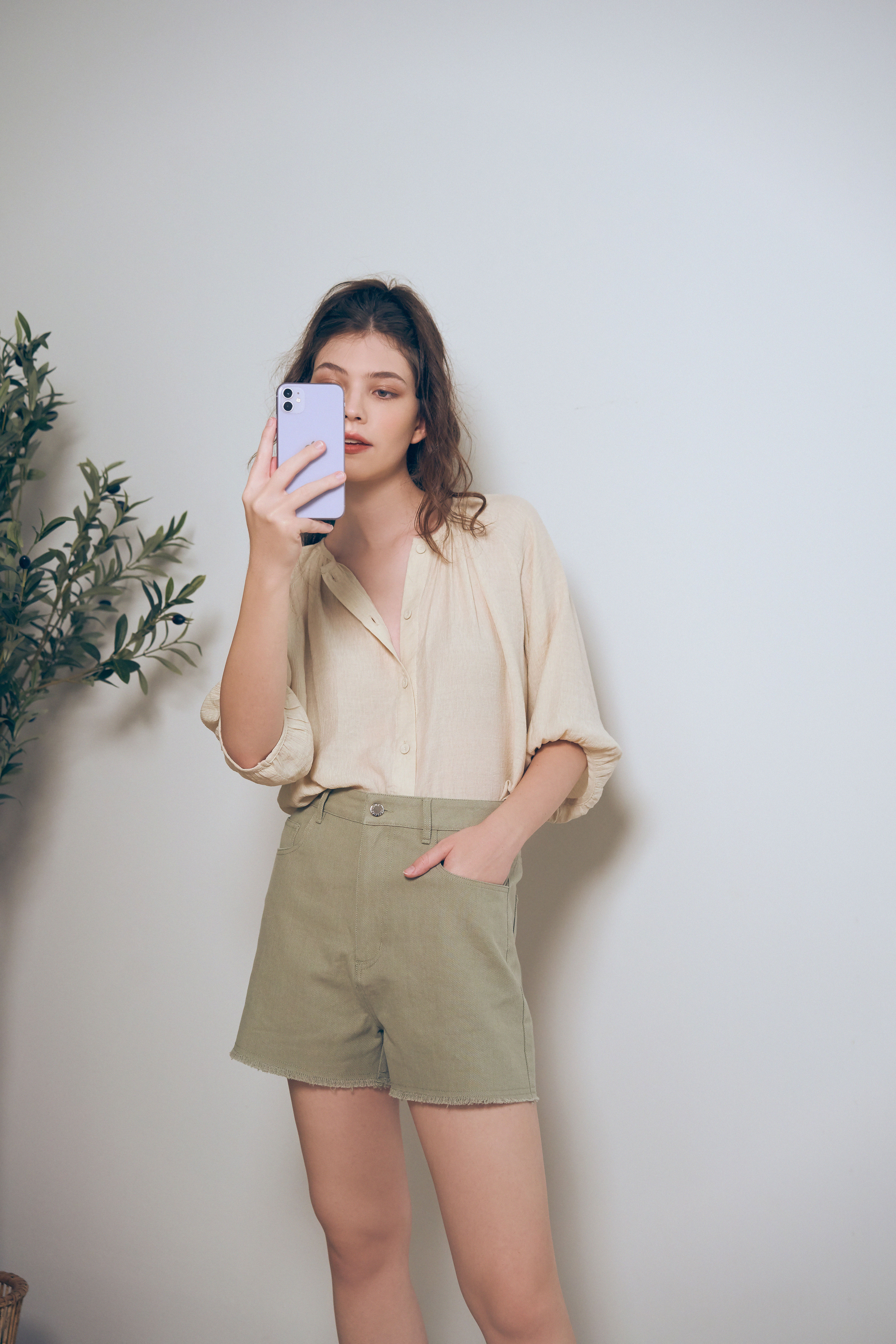 If you've been on the hunt for shorts that come in unique shades and in an adequate length, look no further!
Our Ethan Denim Shorts have been our go-to when pairing with our favourite tops for a casual or active day out. It's also a perfect piece for you to WFH from so consider this for this season and beyond!
In three versatile shades of Sage, Khaki & White, you'll have no trouble matching them with your tops! Made from denim and featuring unique frayed hems, these denim shorts aren't like any others for sure.
We've heard so many of you ladies loving the fit and fabric of Ethan too, so if you haven't grabbed this timeless piece yet, don't wait any longer! :)
We've chosen to pair Ethan Denim Shorts in Sage with a simple (upcoming) loose buttoned up top for an effortless yet chic vibe. Should you prefer a statement look, pair with everyone's favourite Anders Padded Shoulder Tank Top for an instant confidence booster!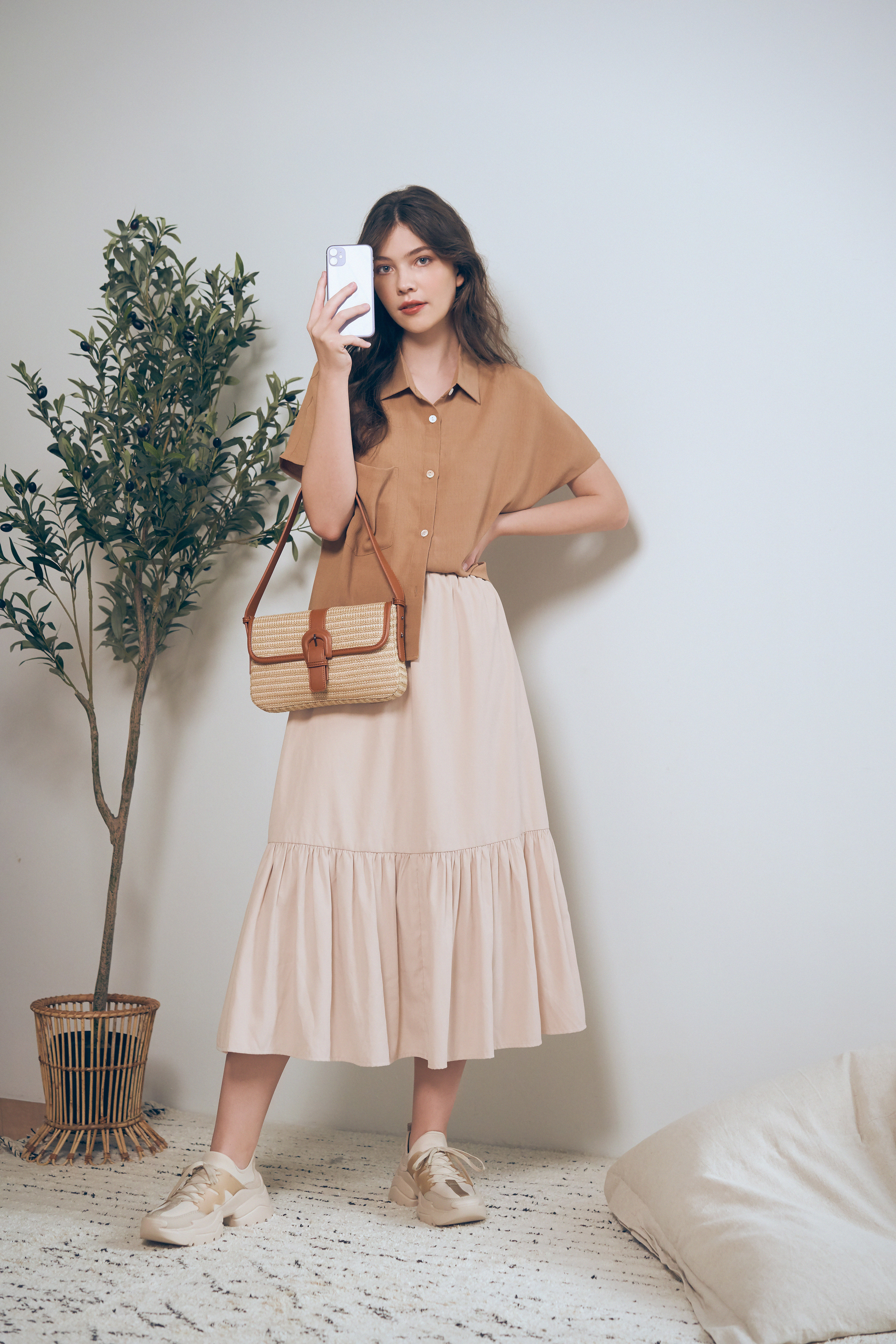 For those who are looking to have more classic and feminine pieces, stay tuned for this week's launch! ;)
Launching online this Sunday (25th July) at 8.30pm, we already know you ladies will love this as much as we do! Made from a polyester fabric with a velvety finish, it's sure to be a comfortable yet classic piece to have. Featuring a dropwaist hem, pockets and in a timeless midi length, what's not to love?

In 5 gorgeous shades of Black, Buttermilk, Cream, Dusty Pink and Lilac, you'll have trouble choosing which to get! We've paired Airin Midi Skirt in Cream with an earthy brown tone button up shirt and some sneakers for a casual yet sophisticated look. If you're heading out for brunch or a special occasion in the future, swap out the top and shoes as you please! :)

4. Kendie Square Neck Knitted Top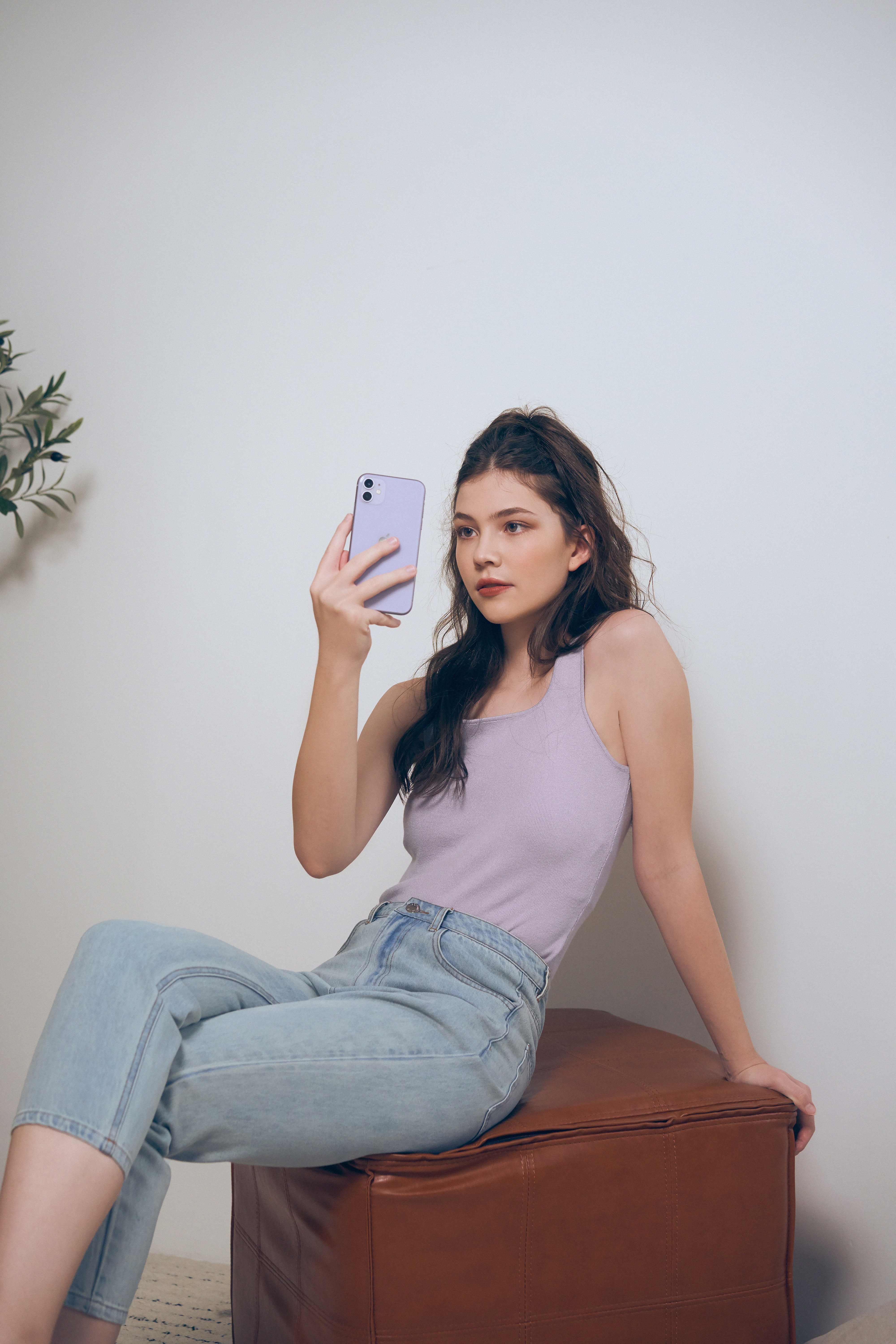 Our Kendie Square Neck Knitted Top has been a huge hit amongst us all and we can see why!

It has a flattering square neckline, is made from a comfortable ribbed fabric and can match well with any bottoms you have. Here we've paired Kendie Square Neck Knitted Top in Ash Lilac with our Randa Denim Jeans in Light Wash (Cropped) (Psst.. Grab 'em before they go out of stock again!).
If you're not the type to fuss about your outfits and want staples that are easy to grab and go, Kendie is sure to be your new favourite!
Launched in 4 easy-to-wear shades of Ash Lilac, Black, Dusk Blue and White, it's your perfect companion to wear under a blazer for work or for a fun day out in the sun!

5. Lola Babydoll Dress

A classic flowy dress is sure to be needed in every wardrobe!
Introducing the Lola Babydoll Dress, a combination of ethereal and effortless energy.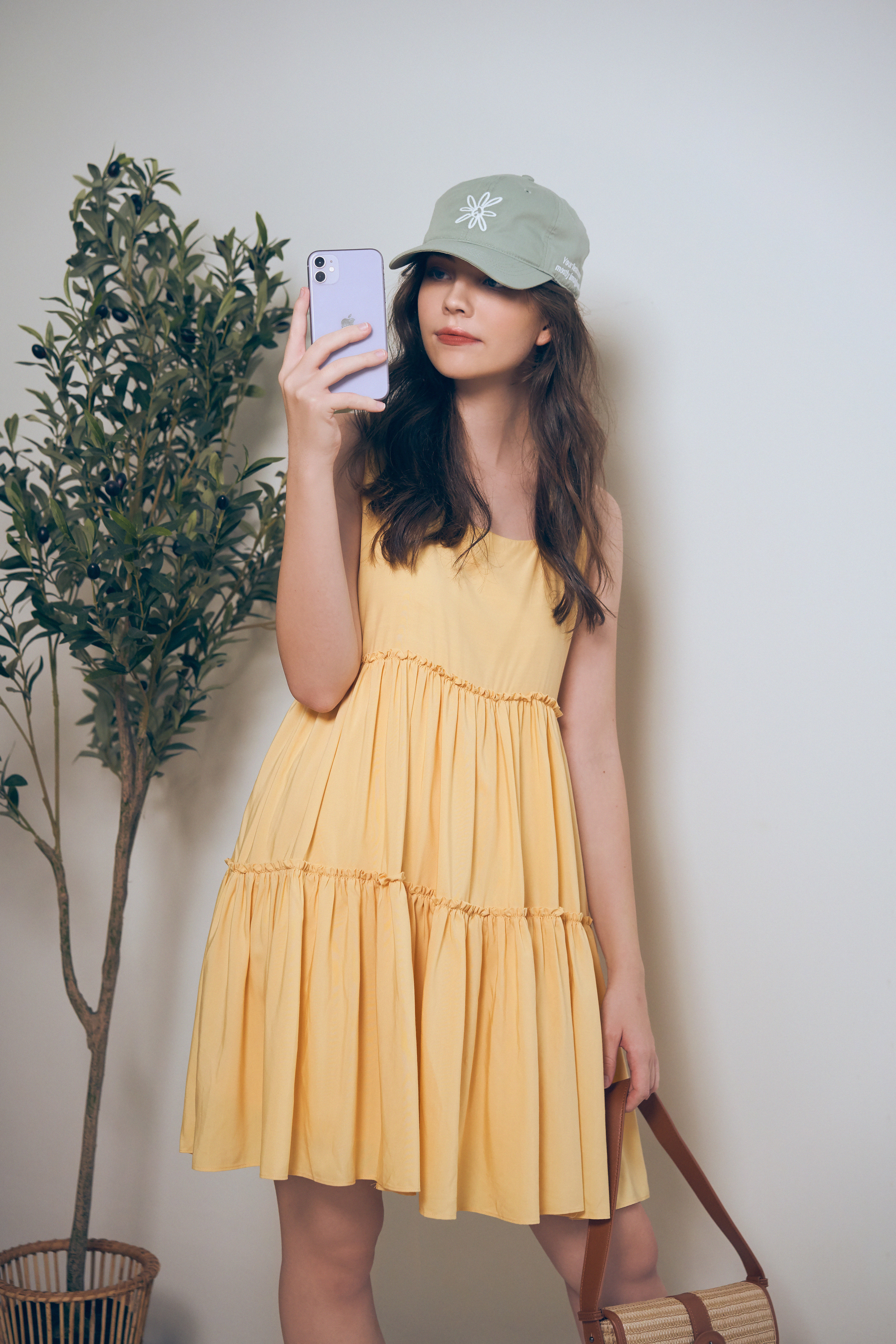 Featuring a beautiful panelled drop waist with ruffle pleated hems, this babydoll fit dress screams femininity at its finest! Made from a soft cotton polyester blend, it's perfect for our hot sunny weather.
Whether you're going out to the beach for some vitamin D or need something quick to throw on, the Lola Babydoll Dress will be a great piece to have! Easily dressed up or down with some sandals, sneakers or heels, it's high time for you to play around with your favourite accessories. We paired the Lola Babydoll Dress in Sunshine with a brown rattan bag and a sage green cap for an easy look that offers a hint of statement.

And of course, as the name suggests, you'll definitely be a ray of sunshine in this outfit!
If yellow isn't your colour pick, Lola also comes in Khaki & White.
--
With that, we have come to the end of today's styling feature. We hope that for those who are having trouble styling basic pieces will have a better idea of how these pieces, though may look basic, actually have the greatest mileage.
For those of us who feel hopeless, frustrated and tired, we hope to send you a virtual hug, and that your emotions are justified. Take breaks if you need it and talk to someone if you feel comfortable to share your thoughts. Do what makes you feel best!
In the meantime, our new arrivals launch this Sunday, 25 July at 8.30pm.
Gold members, you get early access at 8pm and we'll see you ladies then!
Don't forget to tag us (@theclosetlover, @theclosetlover.malaysia, #tclootd) so that we can see how you ladies are faring this challenging period. We're always here for you, let's count down together to better seasons ahead!